For Immediate Release
Contact: Greg Wilson
571-239-7474 
Cutline:

Mac Wilson (left), Nick Weaver (second from left) and Laura Shinall (right) join Stuttering Foundation President Jane Fraser (third from left) to discuss stuttering and entrepreneurial success at the Stuttering Awareness Week gala in New York City on Thursday

. Click here to download picture.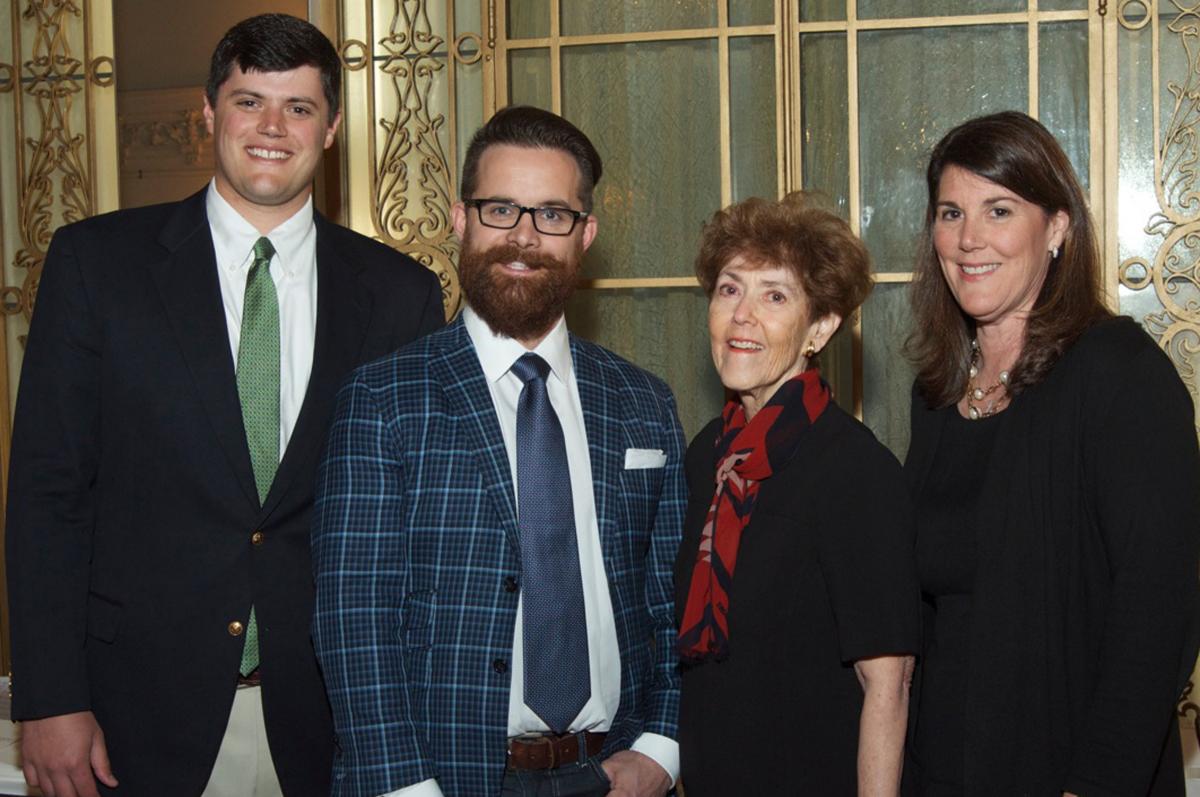 New York (May 14, 2015) — To celebrate Stuttering Awareness Week, May 11-17, the Stuttering Foundation,
www.StutteringHelp.org
, honored two entrepreneurs for their contributions to the stuttering community during its gala in New York City.
In a reception Thursday at The Lotos Club, Foundation President Jane Fraser noted, "Finding meaningful employment can be one of the hardest endeavors those who stutter face during their lifetime. For some, starting or running a successful business is both a personal triumph and a necessity. Our speakers tonight shared their achievements, motivated us and challenged us all to do more."
Those honored at the event include:
"Tonight, our honorees provided us with an intimate look into their own personal experiences with stuttering and those of their loved ones. They've inspired us with both their hard work and their humanity," said Fraser.
"As they have demonstrated, actions speak so much louder than words," added Fraser. "This year, to celebrate Stuttering Awareness Week, we are providing
helpful activities
that everyone can do for the people in their lives who stutter."
"One in five children stutters for at least a short period of time, and one in 100 adults struggle with fluency on a regular basis. Most people know someone who stutters – a family member, a friend, a coworker or a classmate."
The Stuttering Foundation – known internationally for the quality of its
resource materials
available to the public – offers videos, DVDs, books, brochures, newsletters and referrals through its website
www.StutteringHelp.org
as well as its toll-free helpline: 800-992-9392.
###
 
Foundation Spokesperson Jane Fraser
About the Foundation


Malcolm Fraser
, a successful Memphis businessman who stuttered, established and endowed the nonprofit Stuttering Foundation in 1947. The Stuttering Foundation provides a toll-free helpline, 800-992-9392, and free online resources on its Website,
www.StutteringHelp.org
, including services, referrals and support to people who stutter and their families, as well as support for research into the causes of stuttering.