Virtual Learning by Stuttering Foundation is an online series of interactive workshops with a variety of offerings for speech-language pathologists, parents, and individuals who stutter.
The series will include monthly offerings ranging from clinical training opportunities, to parent education, to a platform for people who stutter of all ages to share their stories. Sessions will be moderated by many of the world's leading clinicians, researchers, and self-help advocates—bringing learning and collaboration to you.
Stuttering Foundation is committed to cultivating the highest caliber specialty training and increasing its reach among clinicians, parents, and individuals who stutter across the world. We are excited to take our learning, and cultivation of community to the next level.
Watch for announcements and offerings, as well as instructions on how to sign-up by following our social media and newsletters.
We will kick off our series in celebration of National Stuttering Awareness Week with the following May offerings:
 
Partnering with Parents: A Discussion on Effective Parent Collaboration in Therapy
Speaker: Lee Caggiano, M.A., CCC-SLP, BCS-F
Date: Wednesday, May 22, 2019
Time: 12-1:30 pm ET
Description: Parents are a critical part of the therapeutic process, but many SLPs are not incorporating them in an effective way. Reasons for doing so can vary from timing of sessions, to settings we work in (such as in the schools), to not feeling confident in managing parental expectations or demands. It can become easy to work just with our clients, but we're neglecting to remember that parents are our clients as well. Getting parents 'on board,' allowing them the opportunity to grieve, to share, to collaborate, can exponentially improve outcomes--and most importantly, the overall quality of life and health of the environment for the children and teens who stutter we work with. Strategies for incorporating parents effectively into therapy, tips for navigating difficult conversations, and opportunities to ask and answer questions will be offered.
* Limited to the first 30 people who sign up
Target Audience: Speech-Language Pathologists*
There is no fee for this event.
*This course is not eligible for CEUs
Link to Register: https://zoom.us/meeting/register/491a2774a8d6ba7bdc2040ba88984b7b
Lee Caggiano, MS, CCC-SLP, BCS-F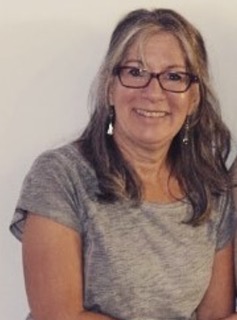 Lee is the Director of Stuttering Therapy and Resources of Northern Colorado and treats children, adolescents and adults who stutter. Lee is the mother of a son who stutters and is co-founder and Director of FRIENDS: The National Association for Young People Who Stutter. She is committed to providing a high level of parent education and training and has developed and coordinated workshops for children who stutter, families and professionals for the past several years. She has presented at local and national conferences regarding the needs of young people who stutter and their families. Lee serves as a consultant to many school districts as well as teaching the graduate level fluency courses at New York University, Queens College, and Long Island University-Post.