Virtual Learning by Stuttering Foundation is an online series of interactive workshops with a variety of offerings for speech-language pathologists, parents, and individuals who stutter.
The series includes monthly offerings ranging from clinical training opportunities, to parent education, to a platform for people who stutter of all ages to share their stories. Sessions are moderated by many of the world's leading clinicians, researchers, and self-help advocates — bringing learning and collaboration to you.
Stuttering Therapy: What Needs to Change and Who Decides?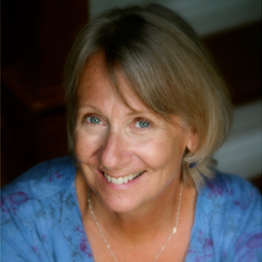 Speaker: Tricia Zebrowski, Ph.D., CCC-SLP
Date: November 4, 2020
Time: 6-7:15 pm ET
Adolescents and adults who stutter (AWS) often come to therapy unclear about what, if anything, they want to change about their stuttering, and why it is important for them to do so. While speech fluency is frequently at the top of the list for AWS (and certainly for speech-language pathologists) this focus can mask more personally meaningful changes, such as the way AWS and their listeners react to their stuttering. The mismatch between therapy goals and their meaningfulness to the individual can result in noncompliance, relapse or decreased likelihood of continuing in therapy altogether. In this presentation, we reframe motivation as readiness to change, and describe ways to help AWS identify both what they want to change about their stuttering and what they are ready to take on in the process of doing so.
Intended audience: Speech-Language Pathologists, Parents of Children and Teens who Stutter, Adults who Stutter
There is no fee for this event
*This session is not eligible for CEUs
Please register if available for the live event only. A recording may be available at a later date on our streaming site for a small fee.
Bio: Tricia Zebrowski, Ph.D., CCC-SLP is Professor Emerita at the University of Iowa, and a speech-language pathologist specializing in stuttering. Her clinical, research and teaching expertise is stuttering intervention, with a special focus on teenagers who stutter. For over 20 years, Tricia directed UISPEAKS for Teens, a residential therapy program for teens who stutter. Her most recent work attempts to uncover the ways of thinking that facilitate teenagers' decisions about their stuttering.
The 3Es: A Framework for Figuring Out What To Do In Stuttering Therapy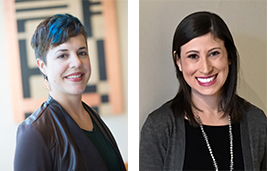 Speakers: Katie Gore, MA, CCC-SLP, speech IRL
Courtney Luckman, MA, CCC-SLP, speech IRL
Date: January 13, 2020
Time: 6-7:30pm ET
Description: Recent stuttering research explores areas such as social-environmental interactions (e.g., issues within the social model of disability) and the value of non-traditional behavioral interventions (e.g., mindfulness). However, our traditional frameworks for *how to do therapy* do not integrate these considerable advances in EBP. We present a new "three-letter model" that builds on the ABC foundation that is practical, robust, and accessible. In this workshop, we will present a theoretical grounding of this model, discuss recent research that support evidence-based therapy, provide a sampling of activities, and engage in case studies to facilitate active learning.
Details:
Target Audience: Speech-Language Pathologists*, Graduate Students
There is no fee for this event.
*This course is not eligible for CEUs at this time
Please only register if you can attend the live event, a recording may be available on our streaming video library within a few weeks of the live event ($10).
Bio: Katie Gore, MA, CCC-SLP, is the founder and director of speech IRL, a speech therapy and communication consulting firm based in Chicago, IL. Katie's clinical specialties are stuttering, executive function, social communication. In addition to working as a certified speech-language pathologist, Katie provides training and consulting to businesses and organizations on topics related to communication, diversity, and inclusion. Katie is an adjunct faculty member at Rush University where she teaches coursework in stuttering and fluency disorders. She is a former member of the Board of Directors of the National Stuttering Association, and is the co-founder and current Community Outreach Chair for Shared Voices Chicago.
Courtney Luckman, MA, CCC-SLP, is a clinician at speech IRL specializing in the areas of stuttering and autism. She has presented on stuttering research and clinical applications at several national conferences. Her master's thesis on lexical skills in children who stutter was recently published in the Journal of Fluency Disorders. Courtney is active in the stuttering community, currently serving as chair of the junior board for Shared Voices Chicago.