About The Founder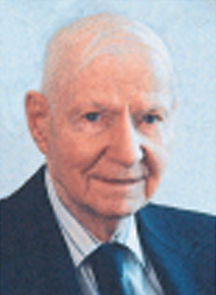 Malcolm Fraser knew from personal experience what the person who stutters is up against. His introduction to stuttering corrective procedures first came at the age of fifteen under the direction of Frederick Martin, M.D., who at that time was Superintendent of Speech Correction for the New York City schools.
A few years later, he worked with J. Stanley Smith, L.L.D., a stutterer and philanthropist, who, for altruistic reasons, founded the Kingsley Clubs in Philadelphia and New York that were named after the English author, Charles Kingsley, who also stuttered.
The Kingsley Clubs were small groups of adult stutterers who met one night a week to try out treatment ideas then in effect. In fact, they were actually practicing group therapy as they talked about their experiences and exchanged ideas. This exchange gave each of the members a better understanding of the problem. The founder often led the discussions at both clubs.
In 1928 he joined his older brother Carlyle who founded the NAPA Genuine Parts Company that year in Atlanta, Georgia. Malcolm Fraser became an important leader in the company and was particularly outstanding in training others for leadership roles.
In 1947, with a successful career under way, he founded the Stuttering Foundation of America. In subsequent years, he added generously to the endowment so that at the present time, endowment income covers over fifty percent of the operating budget.
In 1984, Malcolm Fraser received the fourth annual National Council on Communicative Disorders Distinguished Service Award. The NCCD, a council of 32 national organizations, recognized the Foundation's efforts in "adding to stutterers, parents, clinicians, and the public's awareness and ability to deal constructively with stuttering."
In 1989, Hamilton College, Clinton, New York, presented Fraser with the honorary degree of Doctor of Humane Letters for his outstanding work on behalf of those who stutter. Malcolm Fraser was honored posthumously with the Charles Van Riper Award, presented by actor James Earl Jones at the 16th annual NCCD Awards Ceremony in Washington, D.C., September, 1997. Established by the American Speech-Language-Hearing Association in 1995, the Van Riper Award was given to Fraser for his outstanding commitment to people who stutter.