Editor: To request photos from the event, please email Greg Wilson at greg@curleycompany.com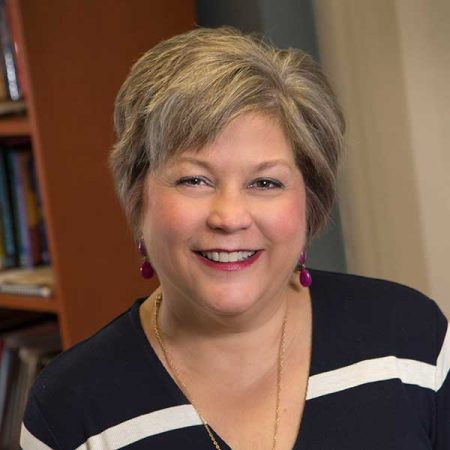 Memphis, Tenn. (November 15, 2018)—The Stuttering Foundation bestowed the inaugural Dr. Alan Rabinowitz Award for Clinical Excellence to Lisa A. Scott, Ph.D., at a Foundation ceremony during the 2018 American Speech-Language-Hearing Association Convention in Boston. The award comes with a $10,000 cash prize.
In presenting the award, Stuttering Foundation President Jane Fraser said of its namesake, "Alan enriched so many lives throughout the stuttering world. His passion and his steadfastness were unparalleled. He knew instinctively how much the soul of humankind needs wild places and the magnificent animals that dwell there. And that passion led him to ensure that stuttering would never keep him from changing the world."
"The same can be said of Lisa Scott, whose remarkable career has touched hundreds of thousands of lives. Students all over the world are trained using her masterpiece, Basic Clinical Skills. Another of her works of art is the workbook for school-age children. Although her name is listed as editor, she was the driving force behind its coming to fruition.
"Both were able to see the bigger picture – Alan for the magnificent animals, wildlife and their habitat as a whole, and Lisa for the community of those who stutter and the therapists who work with them – but each also focused on the individual," she added.
Dr. Rabinowitz served as a board member for the Stuttering Foundation until his passing on August 5, 2018. Known around the world as one of the foremost conservationists of 'big cats' through his work with Panthera, Alan will forever be remembered by the stuttering community as a true inspiration. His book, A Boy and a Jaguar, chronicles his fulfillment of a promise to speak for animals, and people, who cannot speak for themselves.
Lisa A. Scott, Ph.D., CCC-SLP, is Director of Clinical Education and Research Associate in the School of Communication Science and Disorders at Florida State University. She is a Fellow of the American-Speech-Language-Hearing Association (ASHA) and holds the ASHA Certificate of Clinical Competence in speech-language pathology. She is also licensed as a speech-language pathologist by the Florida Department of Health.
About the Foundation
Malcolm Fraser, a successful businessman who struggled with stuttering, established and endowed the nonprofit Stuttering Foundation in 1947. The Foundation provides free online resources at www.StutteringHelp.org for people who stutter and their families as well as support for research into the causes of stuttering.