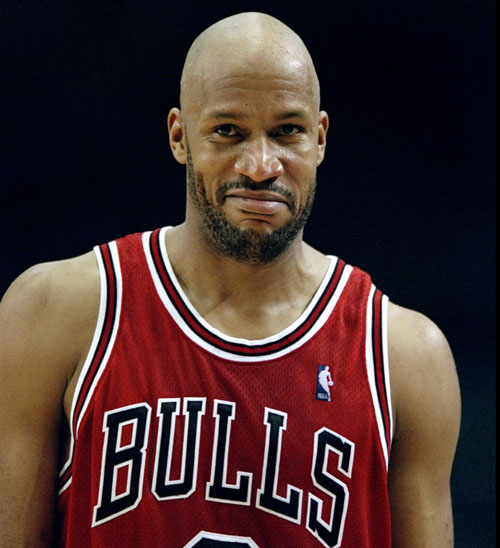 Professional basketball player Ron Harper, now retired, grew up playing the game in Dayton, Ohio. While by the end of his career he had won five NBA Championships, as a high school freshman and sophomore he was cut from his varsity basketball team. After transferring to Kiser High School, Harper was finally granted the opportunity to prove himself on the court, and he did not disappoint. As a senior he averaged 20.5 points and was named first-team All-Ohio.
Harper went on to play for Miami University in Oxford, Ohio, and became the first player in the history of the University to have his number retired. He launched his professional career as eighth pick in the 1986 NBA Draft when selected by the Cleveland Cavaliers. He played with his hometown team for three years until he was traded to the Los Angeles Clippers. Harper then played for the Chicago Bulls and the L.A. Lakers, helping the Bulls win three NBA Championships and the Lakers two. After overcoming many injuries and playing for 15 seasons, Harper finally retired in 2001.
While he excelled on the court at Kiser High School, Harper struggled in the classroom due to his severe stutter. He cites his stutter and consequent shyness as a major factor in stunting his education. Ridicule from his classmates only worsened the situation. "When I was a young kid going to school, people were making fun and laughing at me," he says.  Playing basketball was his way of regaining confidence. "When we stepped on the football field, the baseball field or the basketball court, I laughed at them back." In 2006, Kiser High School named their gymnasium after the basketball player, proving that Harper's perseverance in the face of adversity paid off.
As a child, a doctor suggested that Harper undergo tongue surgery to help his stutter. Harper, however, took a different route and enrolled for speech therapy while at Miami University. Although speech therapy failed to rid Harper of his stutter, he has learned not only to accept his speech impediment but also to appreciate his differences. "It made me stronger," he says. "It made me deal with more than most kids do. Till this day I've had young kids come and talk to me about their stuttering, and 'how did you do it?' I just tell them that everybody ain't the same. It's just who I am. I'm not going to go hide."
As an avid supporter of the stuttering community, Harper continues to motivate people living with speech impediments.
Published Oct. 31, 2017