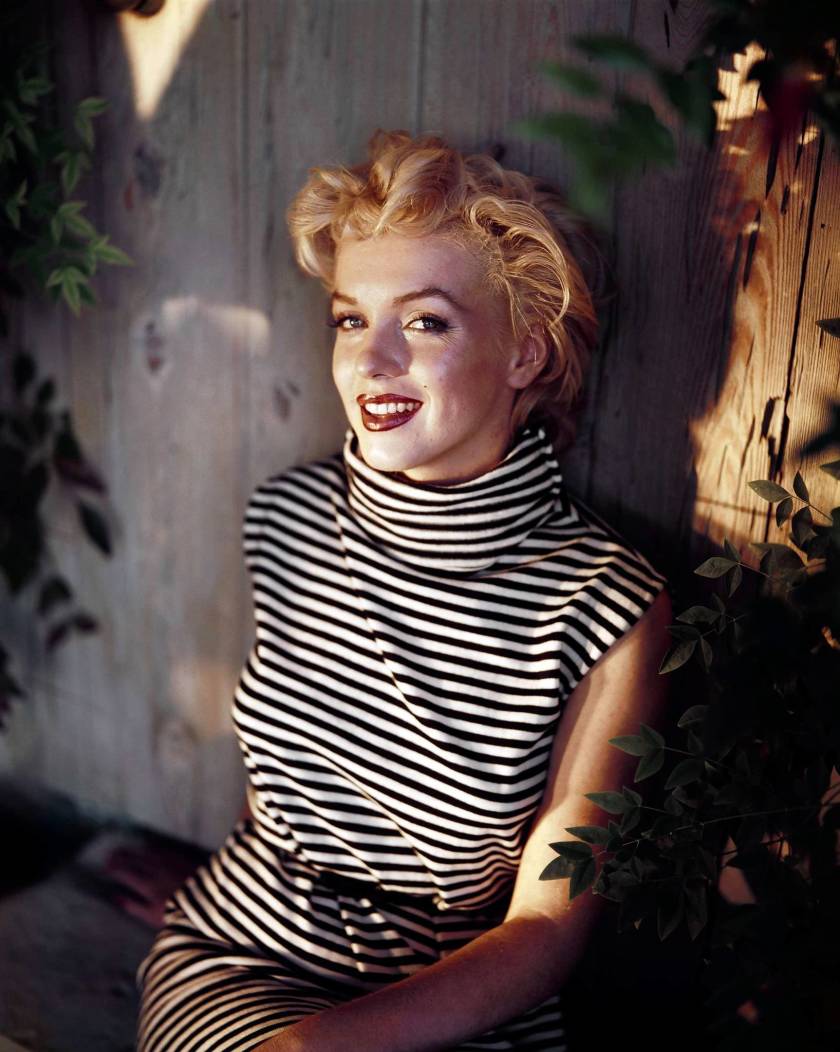 Few Hollywood actors have been as famous as Marilyn Monroe. Even 58 years after her death, she remains a popular cultural icon. Born Norma Jean Baker in Los Angeles on June 1, 1926, to a single mother, she endured a difficult childhood that consisted of several foster homes, a few stays in an orphanage, as well as a couple of instances when she would be returned to the care of her troubled mother, who spent most of her adult life in and out of hospitals due to schizophrenia.
She was married early at age 16, but divorced several years later. During her years as a famous actor she would have two more marriages and divorces, to baseball great Joe DiMaggio and to famed playwright Arthur Miller. Her ascent to being a Hollywood star resulted in starring roles in many high-profile movies, such as The Seven Year Itch, Bus Stop, Gentleman Prefer Blondes, and Some Like It Hot.
Her brilliant career was cut short upon her tragic death due to an overdose of barbiturates at age 36 on August 4, 1962 at her Los Angeles home. Circumstances of her death have been widely speculated upon, especially by the tabloid media and conspiracy theorists. It is well known that Marilyn Monroe suffered from substance abuse, depression and anxiety; however, what is generally not known to the public is that she struggled with stuttering at various points in her life.
In Marilyn Monroe: The Final Years, the 2010 biography by Keith Badman, again it is conveyed that Marilyn's stuttering began after childhood trauma. The book states, "But when she came face-to-face with Gladys(her mother), she was unable to fully explain what happened. Her dramatic experience had precipitated a stammer." That her traumatic experiences activated her stuttering is widely put forth in other biographies. Badman stated about her childhood, "Norma Jean's stutter continued to blight her." He quoted her about her entrance into an orphanage, "So I stopped crying right away and I stuttered."
Her speech impediment became so bad that she could not finish her sentences. In a 1955 discussion with the American columnist Maurice Zolotow, Marilyn recalled, "I guess you could say I gave up talking for a long while. I used to be so embarrassed in school. I thought I'd die whenever a teacher called upon me. I always had the feeling of not wanting to open my mouth, that anything I said would be wrong or stupid.
Charles Casillo put forth in his 2018 biography Marilyn Monroe: The Private Life of a Public Icon that as the years passed, "Her stutter was more pronounced now, so she spoke very little." He also reinforced what most of her biographers report about the after effects of her child abuse, "We know that she began to stutter after the first attack, and she struggled with stuttering throughout her lifetime."
With the advent of social media, people are able to hear Marilyn Monroe discuss her history of stuttering in her own words. A YouTube video titled "Marilyn Monroe – I Just Stuttered" features an interview in which she describes how her stuttering first started in an orphanage and then returned in her teenage years. She exclaims, "Oh, it's terrible!". Then the actress goes on to explain how if she is nervous or excited, she might slip back into the stuttering speech. She describes her work on one movie in which an assistant director scolded her before a scene, and then immediately after she stuttered badly on her lines. The assistant director said to her. "You don't stutter", to which she responded, "That's what you think."
On occasion, Monroe's stuttering prevented her from delivering a line. The most famous example occurred in 1959 during the filming of Some Like It Hot, in which her most famous line was "It's me, Sugar." She had so much difficulty with the word "sugar" that it required 47 takes until she got it right.
Ironically, Marilyn Monroe had connections to two other famous people who stutter to be covered in the Stuttering Foundation's "Celebrity Corner." In our profile on Jack Paar "I Kid You Not! Jack Paar Is an Inspiration to Others!" it is mentioned that Paar co-starred with Monroe in the 1951 movie Love Nest. Also, the Celebrity Corner article on Dominick Dunne cited that Dunne and Monroe were friendly when both worked for Twentieth Century Fox, and the two discussed their past stuttering and the fear that it would return.
In the days leading up to her death on August 5, 1962, Marilyn Monroe was under incredible stress due to both circumstances in her personal life and the fact that she was fired from her last movie, Something's Got to Give, due to poor performance on the set. While people close to her say that her stuttering was more noticeable in her final days as her life and career were unraveling, her speech was not a factor in being fired from Something's Got to Give.
With the controversy of both her death and personal life, there have been many biographies which delve into many aspects of her life, but few have mentioned her lifelong issues with stuttering. To say that Marilyn Monroe is a famous person who stuttered is an understatement, while most of the public is largely unaware of her speech difficulties. She spoke openly about her stuttering at a time when no other public figure did so. In her short and troubled life, she made heartfelt attempts to put a human face on stuttering.
From the Winter 2020 Magazine