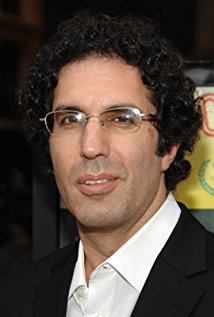 Jeffrey Blitz is an American director, producer and screenwriter. His first film, Spellbound, a documentary following competitors in the 1999 Scripps National Spelling Bee, earned him an Academy Award nomination in 2003. He went on to direct many episodes of The Office, one of which won him the Primetime Emmy for Outstanding Directing of a Comedy Series in 2009.
In 2007, Blitz brought his own life and, more specifically, his experience growing up with a stutter to the screen in his film Rocket Science. The comedy-drama focuses on the coming-of-age of 15-year-old Hal Hefner. Despite his severe stutter, Hal decides to join his high school's debate team after developing a crush on one of its members.  While the film is not based on a true story, it is certainly inspired by elements of Blitz's past. In an interview with the Stuttering Foundation Blitz states, "There was one moment that I kept in mind as I wrote. When I was a high school sophomore, I went to my first debate tournament. I blocked on my very first word and stayed blocked on it for the entire 8 minutes I was allocated."
The film scored Blitz the Dramatic Directing Prize at Sundance Film Festival and won the hearts of children who stutter around the world. Blitz's own personal experiences helped bring a level of authenticity and sincerity to the film not present in many Hollywood portrayals of those with speech impediments. "As someone who has stuttered his whole life, I know too well the experience of measuring what I want to say against the fear of not being able to say it," he says. Blitz recalls the internal dilemma of a child who stutters: "Do I risk speaking up today or don't I?  Do I try to share what I want to say or is that just too frightening right now?"
While Blitz may have struggled with speaking up as a child, he has no trouble making his voice heard today. He hopes the children who stutter will persevere and gain the confidence he has acquired. "Stuttering makes you who you are and it can inspire some great things," he says. "It's because of stuttering that I got involved in debate, that I developed a passion for words and reading, that I found myself drawn into the power of film. I am who I am because of my stuttering, and I'm finally very glad for that."
The Stuttering Association for the Young honored Blitz with the "Hero Award" for their 15th Anniversary Chef's Gala. Because of his professional success, personal achievement and support of those who stutter, Jeffrey Blitz stands as a role model for the stuttering community.
Posted Oct. 27, 2017