Stuttering Foundation President Jane Fraser received an Honorary Fellowship in September from the Royal College of Speech & Language Therapists, headquartered in the United Kingdom. Fraser was selected for her distinguished service in promoting the profession of speech and language therapy. The awards ceremony was held at Leeds Metropolitan University in England.
"In carrying on my father
Malcolm Fraser's
work with the Stuttering Foundation," Fraser said. "I have been fortunate to learn from and work with many pioneering therapists, including Charles Van Riper, Dean Williams, Lena Rustin, and Elisabeth Versteegh-Vermeij to name a few.
"In remembering these outstanding people and others who have had a seminal influence on my thinking and work, I am particularly humbled by this honor from the most highly respected professional organization in the field."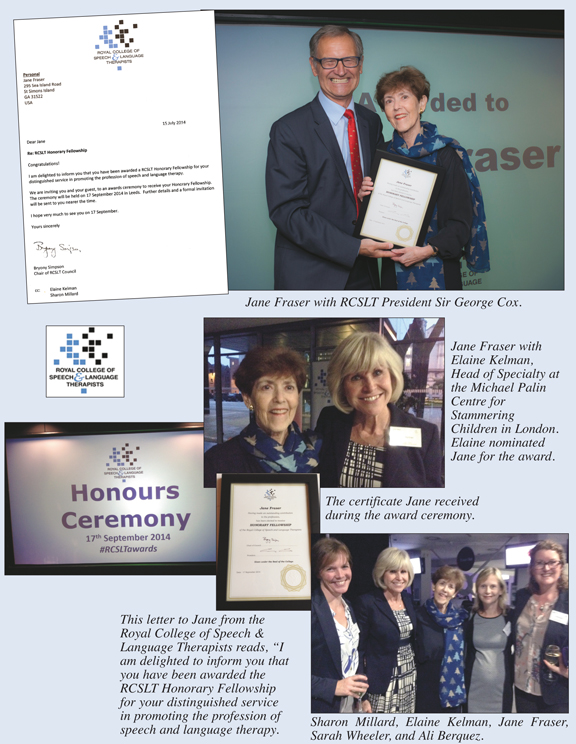 From the Winter 2015 Newsletter