Eastern Workshop Draws Clinicians Worldwide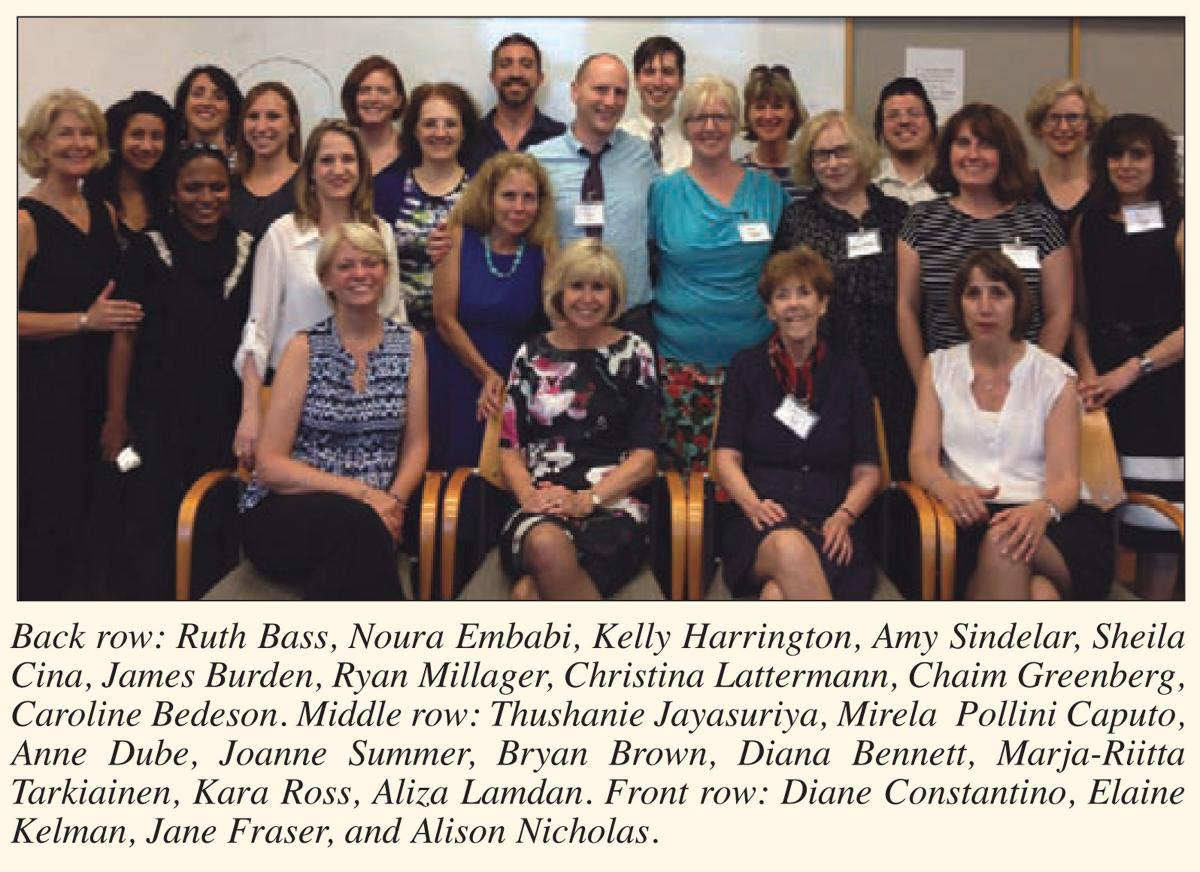 The Stuttering Foundation's Eastern Workshop, Using Cognitive Approaches with People Who Stutter, was held from June 22-26 and featured Elaine Kelman and Alison Nicholas of the Michael Palin Centre for Stammering Children. Co-sponsored by Boston University and hosted by Diane Constantino, this year's enthusiastic group of participants gathered from Sri Lanka, Finland, Brazil, Canada, and the USA. 
This annual workshop provides specific skill training in Cognitive Behavioral Therapy, Solution Focused Brief Therapy, and Palin Parent-Child Interaction Therapy. "Each year I witness the group transform from wanting to be entirely responsible for the stuttering therapy program – and sometimes feeling the weight of that responsibility, to welcoming true partnership with clients and parents. This means generating conversations that allow clients and parents to lead the clinician in identifying important changes that are needed for better communication skills. This year was no exception. It was a cohesive, light-hearted group; and I think a network of long lasting friendships was formed," said Constantino.
Comments from workshoppers...
"The workshop presented a radically different perspective on the role of parents and therapists. We saw that small changes can have big impacts and that finding what is already working is very empowering."
"I didn't expect to enjoy myself while learning so much!" 
From the Fall 2015 Newsletter