Western Workshop Lassos Success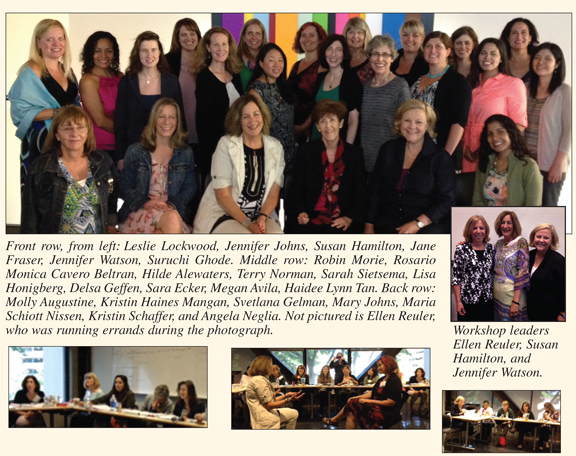 Once again, Susan Hamilton, Jennifer Watson, and Ellen Reuler conclude that this year's workshop was a success! 
The three joined forces  for this five-day event,  Diagnosis and Treatment of Children and Adolescents Who Stutter: Practical Strategies, co-sponsored by Pacific University, Portland State University, and the Stuttering Foundation.      
This year 20 attendees from nine states and five countries participated in this five-day event, which took place July 9-13 at Portland State University.  
The goals for this year's workshop were to help the attendees to increase their "comfortability," competence, and confidence when treating children   and adolescents who stutter. 
"This group really impressed me in that they were positive and so supportive of each other during the learning process," commented Watson and Reuler.
The presenters agreed that the  participants were willing to step out of their comfort zones and build on past experiences to learn more about providing therapy to children who stutter. "It takes courage to practice newly learned skills in front of your peers," stated Hamilton. 
Comments from workshoppers...
"I feel that this workshop is one of the milestones that defines me as a person and improves me as a clinician."
"... I have learned more about stuttering in a very broad, client-centered way. Susan and Jennifer are closing the gaps between research and clinicial practice, and that makes this workshop more valuable than others."
From the Fall 2013 Newsletter