"I don't stutter like I used to. Now, I stutter professionally!"
-Jake Ohlinger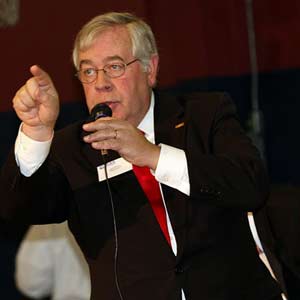 By Jake Ohlinger
I grew up on a farm in a small southwest Iowa town with a population of 300. My senior high school graduation class was eleven. In spite of my stutter, I was elected senior class and student body president.
I enjoyed sports but was not the best at them. So, I chose to officiate the sport of basketball in our community. As a high school sophomore, I believe I was the youngest licensed Iowa state high school basketball referee. I learned the laws of the game and knew how to blow the whistle to enforce the rules.
With eleven siblings growing-up on a farm in the 50's & 60's, we created a lot of our own entertainment. My brothers and sisters could not remember a time when I did not stutter. It was reported that I did not start to talk at an early age and I let others do the talking for me. I also had lots of (good intentional, non-professional) speech help from my parents, grandparents, siblings, relatives, friends, and neighbors. Despite constant instruction, I still stuttered.
During my senior year of high school, a person from Iowa Vocational Rehabilitation stopped at our school and inquired if there was anyone in our area that could benefit from Vocal Rehabilitation Services. This was the start of my formal professional speech therapy. Right after graduation in the summer of 1964, I experienced my first real speech therapy session under the care of speech clinician Barbara Murray. For 30 minutes per week during that summer, I learned and grew in the direction of speech improvement. It was great.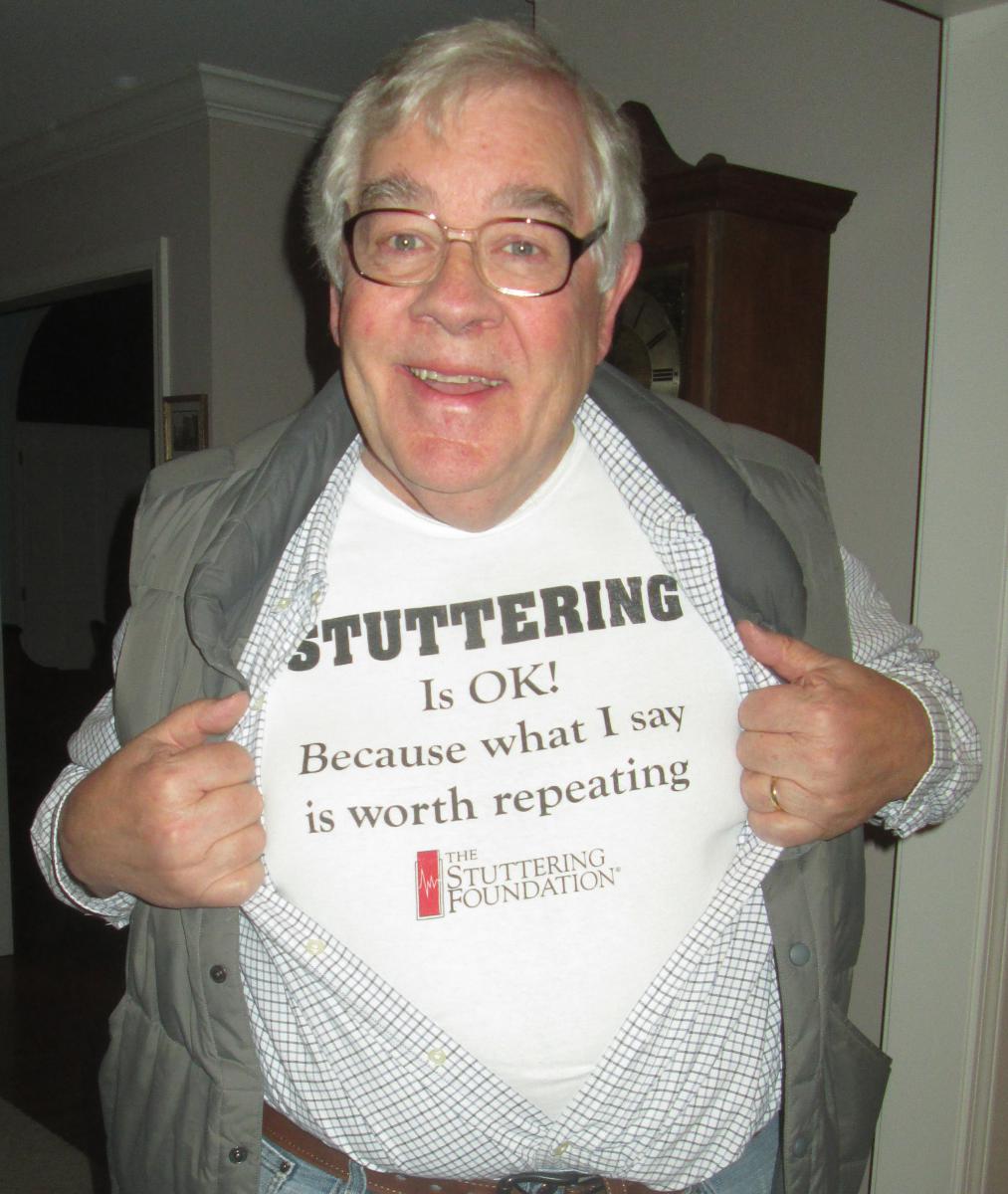 I enrolled in the University of Iowa solely for speech therapy. Dr. Dean E. Williams was my chief speech therapist and my academic advisor there. In spite of being classified as a severe stutterer, I learned ways to improve my talking. Along the way I helped to train a number of future Iowa speech therapists. I also earned a BA degree with majors in Speech Pathology & Audiology and Psychology and a minor in Public Speaking.
From the University of Iowa, I started work in the Council Bluffs Public Schools as a speech teacher. I met and married the love of my life, Kathy. Stuttering still played a big role in my life. This was also the time of raising our young family with the demands of time and money. 
After successful careers in teaching and serving in many positions within Proctor & Gamble (securing the Pepto-Bismol brand, among other achievements), I was able to retire with full benefits at the age of 52. I began to consider and dream about the next phase of my life. 
As a boy, my father would take me to farm auctions. I fell in love with the auction then and the auctioneering chant, in particular. But how could I, as a severe stutterer, ever become an auctioneer? I received support and encouragement from friends, family, and well-respected peers. Still I knew many others must have thought I was crazy. I was given the advice "you will never know unless you try." It gave me the motivation to give it a shot.
During this same time, the Convention of the National Stuttering Association was happening in Atlanta. They were having an auction for fun and financial support for the organization. I ask the person serving as auctioneer if I could auction an item? He said yes. I purchased a box of Pepto-Bismol tablets for $5. That evening at the very end of the auction, the auctioneer, Dr. Lee Reeves called me to the podium and introduced me. I said a few words about Pepto-Bismol and then started the bidding. I went from $0.50 to $1…$2… $5…$10…$15…$20…$25…$30…$40…and finally $50! I sold the box of Pepto-Bismol tablets for $50.00 to a person from Texas. This gave me the confidence to move forward with my Auctioneering Dream.
I attended the Southeastern School of Auctioneering in 1999. I did well in school, took the South Carolina Auctioneers Exam, scored well and now I have been a licensed South Carolina Auctioneer for 20 years.
Over many years of auctioneering, I have personally conducted a large number of auctions, from personal estates to benefit fundraisers. My first love is auction fundraisers for worthy causes, and I'm thankful to have had the opportunity to help so many with worthwhile needs.
From the Summer 2019 Magazine