Great Britain's Funniest Man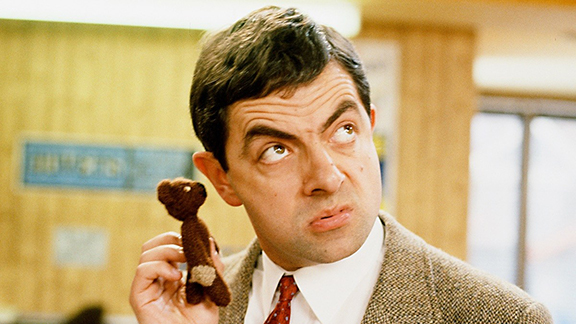 In commemoration of the 30th anniversary of Mr. Bean hitting the television airwaves, the September 15, 2020 edition of the Evening Express ran an article titled "Rowan Atkinson Explains Why He Thinks Mr. Bean Has Had Such Longstanding Success." The comedic actor put forth that the enduring success of the Mr. Bean character is due to "childish anarchic behavior." Atkinson, most famous for Mr. Bean, is a person who stutters. Unlike some other famous actors with this speech difficulty, Rowan Atkinson's stutter is not widely known. However, stuttering still is definitely a factor in his life.
His stuttering has been the subject of newspaper articles such as "Rowan 'Mr. Bean' Atkinson Has a Speech Impediment That Almost Cost Him His Career" in the February 19, 2019 edition of The Epoch Times. The English News Track article "How Mr. Bean Converted His Weakness into Strength" from December 28, 2017 stated "Interesting in acting, Mr. Bean joined a comedy group from here, due to the fiasco, he was cast out of the group and then used fate into acting, many films were excluded due to stammering."
Fans of the British actor might have been surprised to read in the weekly "10 Questions" column of the August 23, 2007, issue of Time magazine that one of the ten questions for the famous actor was, "Did you ever overcome your serious stutter?"
His answer was simply, "It comes and goes. I find when I play a character other than myself, the stammering disappears. That may have been some of the inspiration for pursuing the career I did."
Rowan Atkinson was born on January 6, 1955, in Durham, England. Rowan was the youngest of four boys. He was sent to two boarding schools, both of which were run under the auspices of the Church of England.  First, it was the Durham Choristers School, which had the reputation of trying to push students towards the Anglican priesthood.
In his 1999 biography, Rowan Atkinson, author Bruce Dessau quoted Canon John Grove as remembering Atkinson as 'shy with a slight stutter and a slightly rubbery face just like the one he has now.' Later, when at St. Bees School, Chris Robson,  Atkinson's A-level physics master, said, "In class he was very middle of the road. There was nothing outstanding about him. I didn't expect him to become a fantastic scientist. And he was a quiet lad who walked his own path."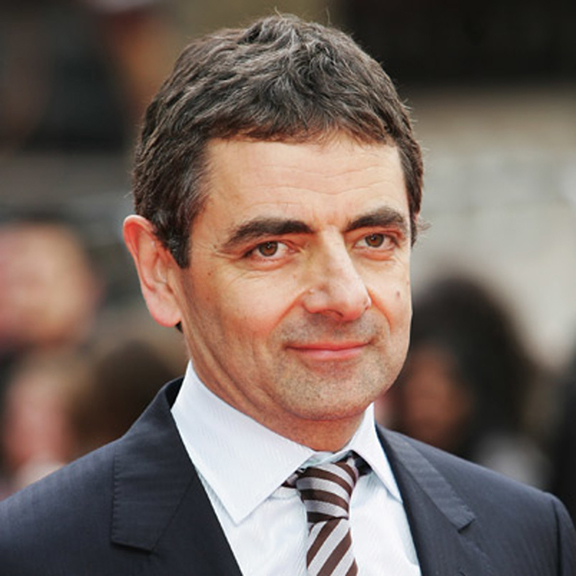 However, Robson remembered Atkinson's school drama career more vividly, "But when he walked on-stage he was exceptional." Dessau quotes another faculty member at St. Bees as saying, "Even an incipient stammer vanished whenever the young Atkinson stepped onto the stage."
In fact, a March 24, 2007, article in The Independent stated that a young Atkinson was bullied at the Durham Choristers School because of his stuttering and appearance. Future Prime Minister Tony Blair, who also attended the school and was two years younger than Atkinson, has stated in the past that he vaguely remembers the treatment that Atkinson endured as a youngster there.
Following in his father's footsteps, Atkinson earned a M.Sc. in Electrical Engineering from The Queen's College at Oxford. Still acting on the side, he embarked on a Ph.D. in electrical engineering for awhile before deciding to devote his full attention to acting. While Atkinson was studying for a doctorate in electrical engineering, Richard Curtis remembered the young Atkinson showing up at workshops for sketch material for a summer review at Oxford and never saying a word. Then the silent one got up and did an original sketch in which his stuttering disappeared.
Curtis said, "He did a monologue about driving followed by the thing he does now, where he mimes and talks at the same time. It was unlike anything I had ever seen. It was pure genius."
He gained attention by doing a series of comedy shows for the BBC radio in 1978 that were known as The Atkinson People. Atkinson came onto the television radar screen in 1979 with the famous show Not the Nine O'Clock News. Later, he went off to do The Secret Policeman's Ball before meeting up with Richard Curtis again for the immensely successful Blackadder, which the pair co-wrote. Tim McInnerny and Tony Robinson starred in the show and were later joined by Stephen Fry, Hugh Laurie and Miranda Richardson.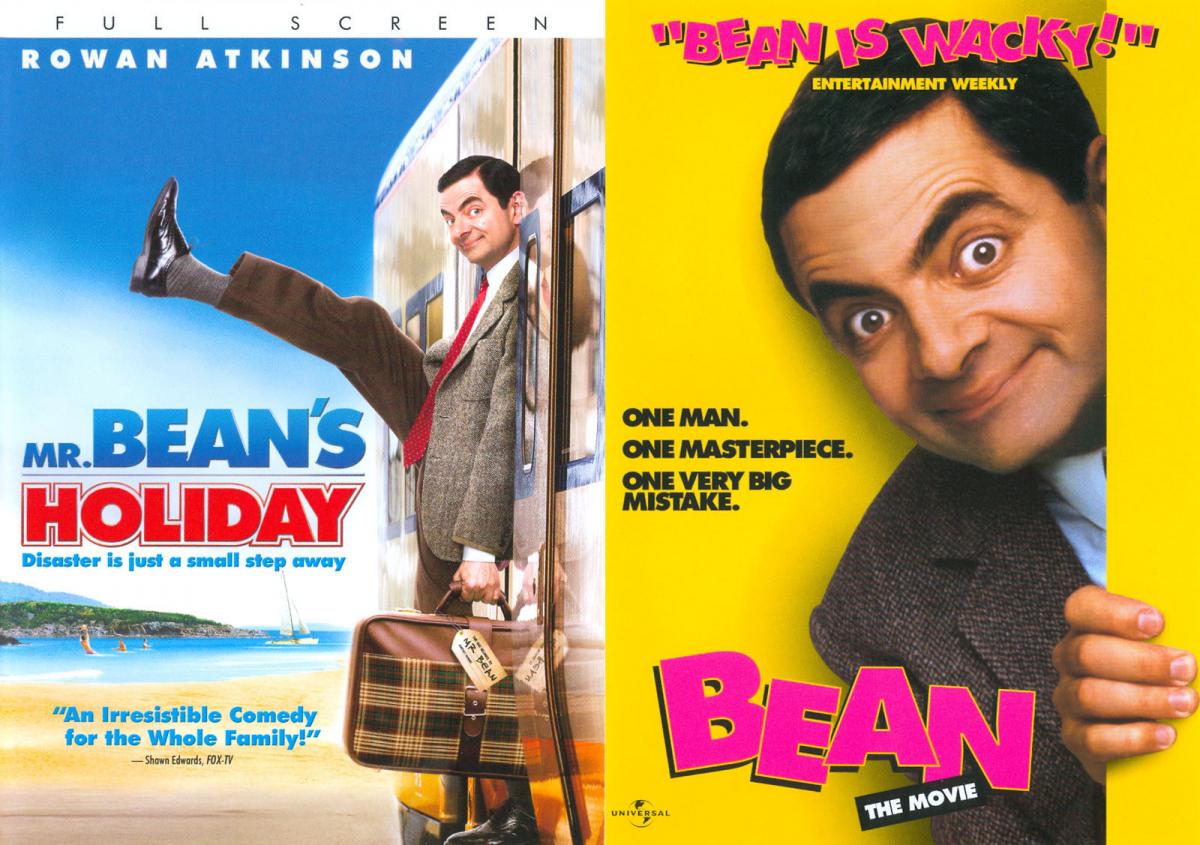 The website LADbible.com addressed the subject of the actor's stuttering in a March 20, 2018 article titled "Taking Up Acting Helped Rowan Atkinson Overcome His Stutter" quoting Richard Curtis, who saw the shy Atkinson come out of his shell underneath the spotlight before later collaborating with him on the Blackadder series, as describing Atkinson's performances as "pure genius," adding that within years he was winning awards for both comic timing and acting prowess. The article also states, "However it has not been plain sailing even though he is now a massively successful and accomplished performer."
The LADbible.com article concludes with the sentence, "His story goes to show that despite his problems, perseverance and will power can help overcome things that seem to stand in the way of success."
Atkinson's character of Mr. Bean existed for 10 years before the character was even given a name; it catapulted Atkinson into international stardom.  Mr. Bean was the highest-rated comedy on British TV in the 1990s, appearing in the UK on ITV from 1990-1995; it was sold to more than 245 countries and 50 airlines. Later, there were movies such as Bean: The Ultimate Disaster Movie (1997) and Mr. Bean's Holiday (2007). The actor also known for his roles as Johnny English and Blackadder has left open the door to the possibility of reprising the Mr. Bean character in the future. The 2018 headline "Rowan Atkinson Doubts He'll Ever Reprise Mr. Bean - 'But Never Say Never'" from ET Canada says it all!
Also see Who Knew? Mr. Bean?
From the Winter 2021 Magazine