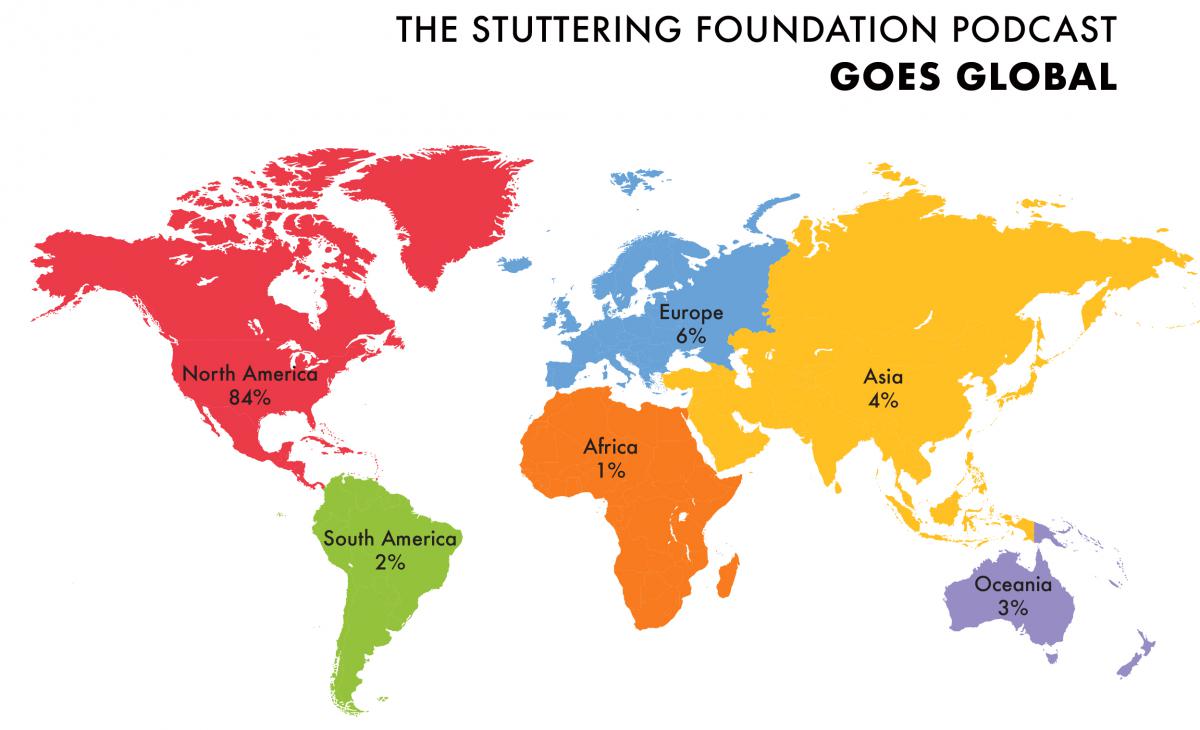 Stuttering Foundation Podcast kicked off in 2019 with weekly episodes, hosted by Sara MacIntyre, M.A., CCC-SLP.
Season One has 10 episodes and counting, with segments ranging from: "Research Updates" aimed at bringing current research to working - and busy – clinicians; "Stuttering in the Schools," focused on targeting school-based service challenges, personal stories; and a monthly segment with long-time Stuttering Foundation friend, Dr. Ellen Kelly.
Ellen and Sara discuss a clinical topic or question each month and their episodes routinely garner the highest number of downloads with feedback coming in such as, "I love the episodes with you and Ellen, it feels like I'm hanging out sitting on the couch with friends discussing stuttering."
We have had 3,293 total plays and counting with popular episodes accumulating 548+ downloads. We're most typically listened to through Apple Podcast via a mobile device, with downloads on every continent. 84% of our listeners are in North America, and the most downloads by city is led by: Houston, Philadelphia, Nashville, Chicago, San Diego, Albuquerque, and — showing quite the geographical spread within the US alone! Internationally, the podcast has been downloaded in 66 different countries!

From the Winter 2020 Magazine