For Immediate Release

Contact: Greg Wilson

greg@curleycompany.com


(571) 239-7474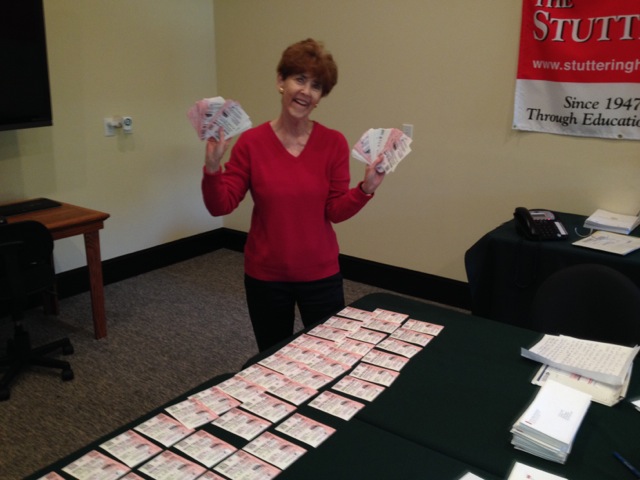 MEMPHIS, Tenn. (December 13, 2013) — To show appreciation for the services it provides, an anonymous donor sent the Stuttering Foundation (www.StutteringHelp.org) 200 Mega Millions lottery tickets for the drawing scheduled for tonight. Lottery official estimate the potential winnings at more than $425 million.
"It only takes one good set of numbers," said Jane Fraser, president of the Stuttering Foundation. "We are always thankful for contributions of any size and shape, but this one has us very excited to tune into the drawing."
Fraser was reminded of the organization's early days, when her father started the Foundation with a modest deposit at the local bank.
"Malcolm Fraser deposited $2,500 more than six decades ago and today we help people in more than 130 countries around the world. More than two million people visited our website this year alone. I can't imagine how many people we could help were we to win even a modest prize! It would be a delightful problem to have," added Fraser.
###
Foundation Spokesperson Jane Fraser


Jane Fraser is president of The Stuttering Foundation and co-author of If Your Child Stutters: A Guide for Parents, 8th edition. She is also vice president of the Action for Stammering Children, Michael Palin Centre, London.
About the Stuttering Foundation


Malcolm Fraser, a successful businessman and stutterer, established and endowed the nonprofit Stuttering Foundation in 1947. The Foundation provides a toll-free helpline, 800-992-9392, and free online resources at www.StutteringHelp.org, including services, referrals and support for people who stutter and their families, as well as support for research into the causes of stuttering.