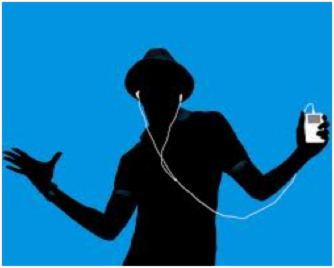 Blog by Voon Pang
March 11, 2013
Lazaro Arbos progresses to the Top 10 in American Idol and what better way to celebrate than to share a list of my Top 5 list that inspires me (and put me in a good mood)? We've all had moments where things don't seem to work out and everything seems to be wrong with our lives.  Music plays a big part in my life and I'm always on the lookout for new songs for my playlists. The following tunes were selected from my +5000 songs in my iTunes and I spent quite a bit of time deciding on which ones would have universal appeal (for kids and adults). If you haven't heard them before, check them out and hopefully the lyrics or melody resonate with you.
5. Firework – Katy Perry (2010)
OK, so this was the wildcard selection, as I actually did not like this song when it first came out in 2010 (how things change in 3 years!). One must commend her for singing a song that has self-empowering lyrics and a catchy hook to boot. Perry reportedly said that "I hope this could be one of those things where it's like, 'Yeah, I want to put my fist up and feel proud and feel strong." Help others feel proud and strong is definitely something this song achieves.
4. Sweet Disposition – The Temper Trap (2008)
One of my all time favourite songs, which has been referenced in popular culture numerous times (e.g. 500 Days of Summer, ads for car manufacturers Chrysler and Peugeot and sports coverage in Australia and the UK just to name a few). The song starts off in haunting fashion with electro beats and quiet lyrics before gathering momentum and reaching a crescendo. The chorus tells us that someone will come over and help us to keep on going and to never surrender.
3. Shake It Out (2011) – Florence & The Machine
I first heard this song when I watched Katharine McPhee sing it on Smash and ever since then it's been on 'repeat' on my iPod. A quick Google search also revealed that the Glee cast covered the song. Funnily enough, Florence Welch recorded the song with a bit of a hangover and described the process as cathartic and a release. "…I was thinking of regrets, like, you know when you feel like you're stuck in yourself, you keep repeating certain behaviour, and you kind of want to cut that part out of you and restart yourself… So this song was kind of like, 'Shake yourself out of it, things will be OK…'
2. Wake Up (2012) – Aaradhna
Whereas 'Shake It Out' was sad and optimistic at the same time, this song epitomises getting into action and to stop wasting time. Sung by a New Zealander of Samoan and Indian descent, this song debuted in September 2012 and was on the airwaves throughout most of the New Zealand spring/summer. Aaradhna's voice brings back the soul of Amy Winehouse, Duffy and Adele and the song has a funky beat that is highly infectious. It is a recent addition to my list and one that picks me up when I'm feeling down in the dumps. Author's note: this song does contain the 's' word – albeit once. Parental guidance is recommended if playing around earshot of youngsters.
1. Beautiful (2002) – Christina Aguilera
This song was THE self-empowerment anthem of the 00s. For me, it was a coming of age song and released when I was finishing my high school exams (do YOU remember feeling insecure during those years?). A huge hit for Christina Aguilera and Linda Perry, its main message was about inner beauty and not letting other people's opinions and words disturb one's peace of mind. It has been covered by many artists such as Elvis Costello, Chaka Khan, Kenny G and Little Mix. Perry was quoted to saying that 'Beautiful' sounded like a Beatles song and that she was immensely proud of it. 11 years on and it is indeed a timeless classic that has pulled me through many tough times.
So those are my top 5 songs that go through my head when people ask me which tunes inspire me to keep going when times are tough. I hope you enjoyed them. Did you agree with some of the selections? Or was the list a complete miss? Please comment below and share your favourite tune. You never know who is reading and needs a good song to pick themselves up. One thing's for sure, Lazaro is doing a fantastic job inspiring people of all ages (to those who stutter and to those who don't!)