Prince Charles Hosts Reception for Stammering Centre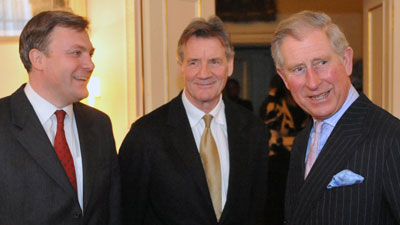 Prince Charles hosted a reception Tuesday, March 2, at his London home to praise the work of the Michael Palin Centre for Stammering Children.
The Michael Palin Centre is part of the Association for Research into Stammering in Childhood. Stuttering Foundation President Jane Fraser, who is a vice president of the Association, was honored to attend the event. The Stuttering Foundation partners with the Michael Palin Centre to help children who stutter.
During his speech, the Prince of Wales said King George VI's stammer cut him off from his family.
"I am so pleased to be Patron of this Appeal particularly in memory of my Grandfather, King George VI, who as many of you will know, was afflicted with a stammer for many years. His stammer cut him off I think in so many ways from his parents and his brothers and sisters and drove him into himself as I suspect so many stammerers will understand. Above all he experienced that awful fear of feeling different from others," the Prince said."But, fortunately, my Grandfather found a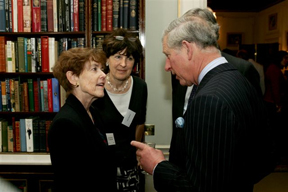 remarkable Australian called Lionel Logue and his objective was to convince the patient that stammerers were entirely normal people with a perfectly normal complaint."
Here are media links of the event:
?ÿ
The Independent