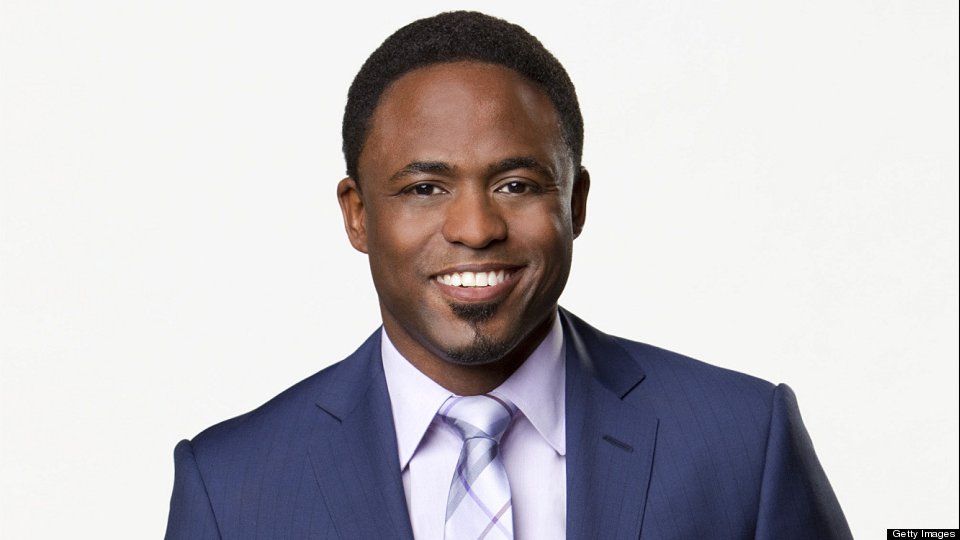 Wayne Brady has been making audiences laugh for years on shows like Whose Line Is It Anyway?, and in live comedic performances. However, it took a while before people began to laugh with him.
According to an interview with CBS News, Brady was "reluctant to even open his mouth because of a debilitating stutter" as a child growing up in Orlando.
"It was bad enough to where I really did not want to talk to too many people, because I would get so worked up," Brady said. "If I shut up, then you can't make fun of me."
The article noted that he was raised largely by his grandmother, so much so he calls her Mom. But even she couldn't stop the teasing.
Eventually, Brady found an outlet in acting and comedy. "Either you break under that pressure as a kid, 'cause bullying is no joke, or you learn to take it and give it back, and do it in a way that gets a positive response," he said. "That's what acting was for me."
That innate ability to come up with a quick retort to those who tormented him was what eventually landed Brady in the spotlight.
He burst onto the national comedy scene on the improv comedy hit, Whose Line Is It Anyway? where he delighted audiences week after week, making everything up on the spot. In 2003, Brady won a Primetime Emmy Award for Outstanding Individual Performance in a Variety, Musical or Comedy Series for his work on the show.
Following his time on Whose Line, Brady scored a number of hosting gigs, from serving as emcee of the Miss America pageant in 2002, to hosting his own talk show, The Wayne Brady Show for two seasons from 2002-2004, to Fox's Celebrity Duets and Don't Forget the Lyrics. He is currently the host of Let's Make a Deal, which he has worked on since its revival in 2009. Brady has also appeared on Broadway and in a number of primetime TV series, including CBS' How I Met Your Mother and NBC's 30 Rock.
Although Brady struggled with stuttering and initially found solace in staying quiet, when he found his passion, he did not let stuttering stop him from pursuing his goals. By openly discussing the challenges he faced dealing with stuttering, Wayne Brady provides an example of perseverance and inspiration for the stuttering community. 
Posted April 29, 2015