By Achilleas Souras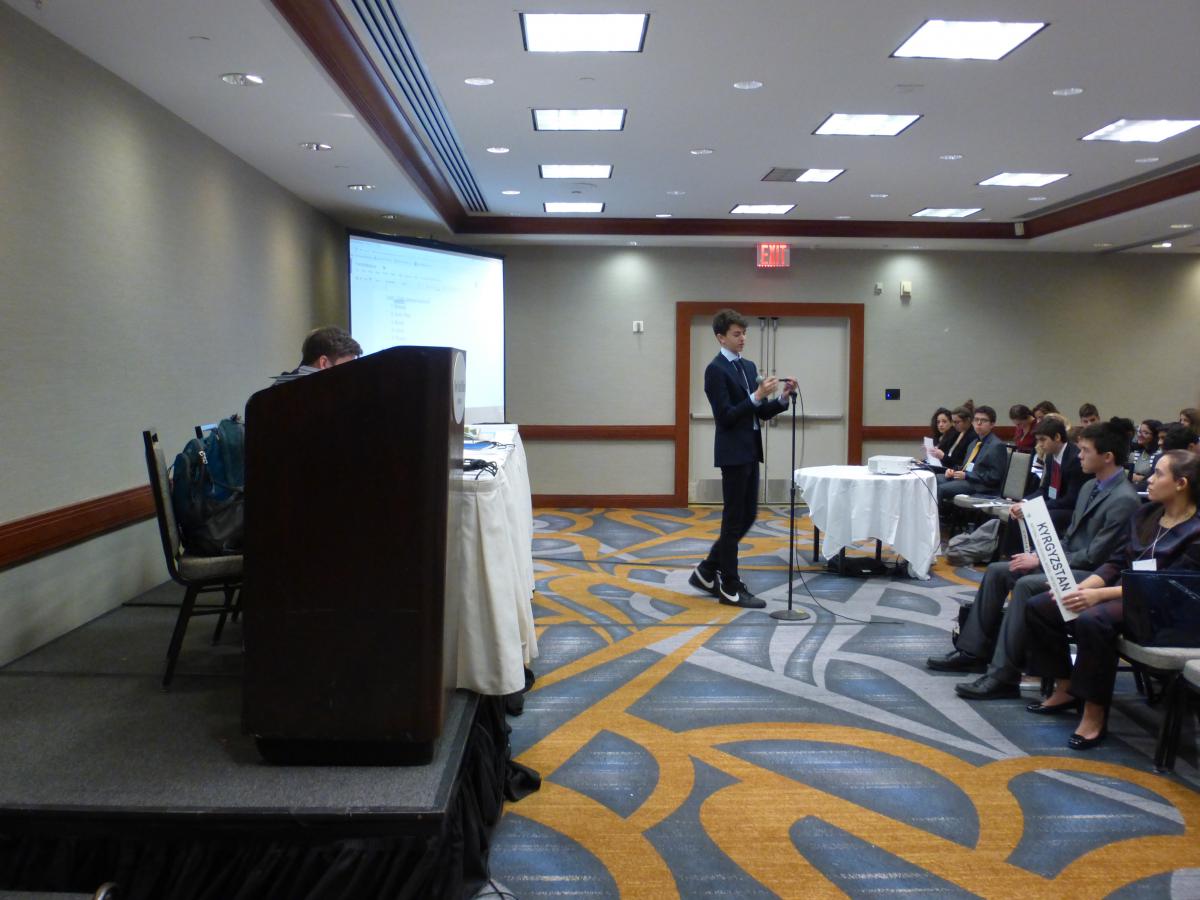 Achilleas Souras speaking at the Model United Nations Conference in New York City. 
My name is Achilleas Souras. I'm 16 years old and I live in Barcelona. Growing up, talking wasn't always easy for me. Speaking on the phone was hard. There were times when I was mocked and other kids finished my sentences for me. Sometimes I changed my words because I stuttered more on certain sounds. I believe that my stuttering gave me a special affinity toward those that are misunderstood or labeled. I turned my energies into basketball, a game that allowed me to be myself, without feeling the pressure of verbal communication. It was through Bob Love, my basketball mentor, that I met Susan, a Seattle-based speech therapist. We formed an instant connection. I committed to 5-8 hours of daily speech therapy to face my biggest challenge ever.
It was uncomfortable at times as we recorded my voice, discussed my feelings, role-played speaking situations and practiced in public. It was also the most rewarding thing I have done. I discovered words were within my verbal reach. I learned to "own" my stuttering.
Last year, I came up with the idea of making an "igloo" art-piece that I named "Save Our Souls." I created it out of discarded refugee life jackets from the thousands that were amassing on the Greek islands. The life jackets symbolized a sturdy "soul" that had managed to carry a human being to safety across rough seas. I hoped to create public awareness. I started receiving requests to have my "art piece" exhibited at museums around the world. After that, I started receiving requests for interviews over the phone and on radio, and although a bit nervous, I did them. I am now preparing to go to Milan for the International Design Fair where I am building a new installation based on the original concept. I am excited and hopeful that my project will continue to be a reminder that we should use more than just a singular perspective to understand the people and the world around us.
| | |
| --- | --- |
| | |
| Archilleas makes the igloo. | The exhibit was at the Picasso Museum in Barcelona. The igloo was featured in the Big Draw, where lots of people participated in the events. |
Posted March 30, 2017