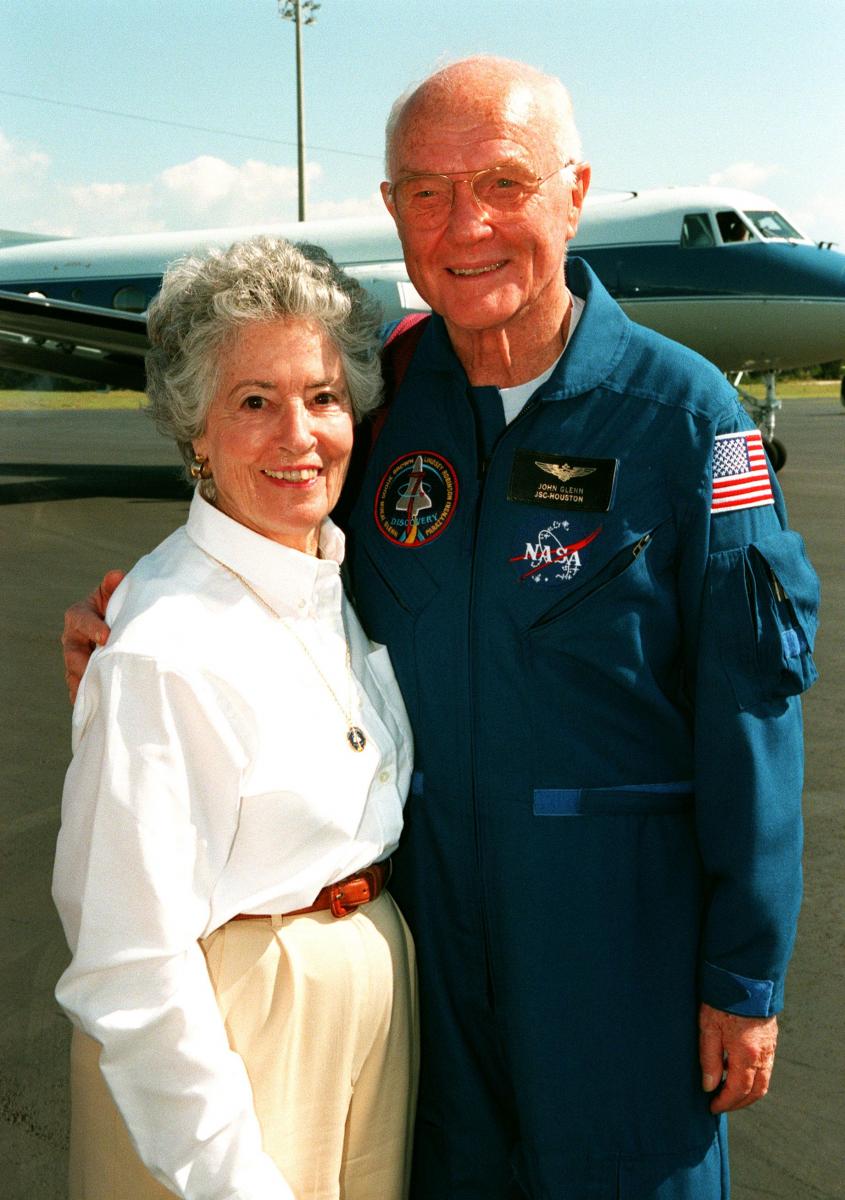 The stuttering community has lost one of its foremost pioneers as Annie Glenn died May 19, 2020, at the age of 100 in St. Paul, Minnesota, from complications of the COVID-19 virus.
Annie Glenn was a longtime spokesperson of The Stuttering Foundation in addition to a stalwart supporter over the years. Jane Fraser, president of the Stuttering Foundation, said, "We are deeply saddened to learn of Mrs. Glenn's passing. She inspired countless people who stutter; and of course, we are forever grateful for the work she did on behalf of the Stuttering Foundation.
Annie Glenn was responsible for bringing the issue of stuttering to the public forefront is an understatement. Born on February 17, 1920, in Columbus, Ohio, to Homer and Margaret Castor, her family moved to New Concord, Ohio when she was three. It was in New Concord, that she had a childhood playmate and later a high school sweetheart named John Glenn. She would go on to graduate from Muskingum College with a B.S. in music and education.
In John Glenn: A Memoir, the former astronaut wrote of his wife's speech therapy, "Annie had tried various treatments before. They had functioned primarily as feel-good sessions; they eased the psychological burden of stuttering but didn't solve the problem. Webster's program was different. He approached stuttering as a physical problem, not a psychological one.
A major turning point in how stuttering was viewed in the U.S. occurred when Mrs. Glenn gave an interview about the program. The article was entitled "A Senator's Wife Licks Her Political Nemesis: Stuttering" and appeared in the October 13, 1980, issue of People.  The article quoted her as saying, "I was considered to have an 85 percent speech impediment, which means I stuttered that much of the time. My father, a dentist, also stuttered, but he made speeches, appeared in plays and was very active in our community of New Concord, Ohio. We never discussed his stuttering, and so to me it seemed like a way of life. Only once can I remember being laughed at as a child because of my speech. I was reciting a poem in the sixth grade; I was really crushed, but I didn't tell my parents about it. After that I was never made to get up in front of the class."
In 1983, the world was reminded of Annie Glenn's courageous struggle with stutter as a result of her portrayal in the Oscar-nominated movie The Right Stuff. She used this exposure to further her quest to educate the public about stuttering.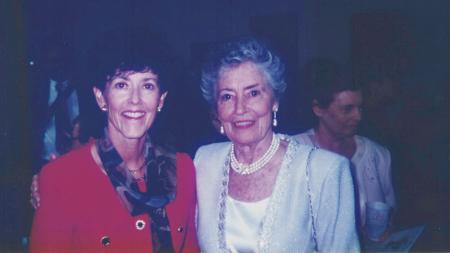 In a December 9, 2016, Washington Post article entitled "Annie Glenn: 'When I called John, he cried. People just couldn't believe that I could really talk" relates an incident in which the Glenn's daughter stepped on a nail and with blood gushing out, Annie was not able to call 911 and had to find a neighbor to make the call. It quotes the former astronaut as saying, "For Annie, stuttering meant not being able to take a taxi because she would have to write out the address and give it to the driver because she couldn't get the words out. It would be too embarrassing to try to talk about where she wanted to go. Going to the store is a tremendously difficult and frustrated experience when you can't find what you want and can't ask the clerk because you are too embarrassed of your stutter."
The article quotes Annie as saying, "As the wife of a famous astronaut, I had to deal with being constantly in the public eye. I had to deal with the press. And if this wasn't hard enough, I had to do it all with a severe handicap." It also details how her strong desires to help those in need led her to become an adjunct professor with the Speech Pathology Department at Ohio State University's Department of Speech and Hearing Services. A professor in the department, Rebecca McCauley, said, "She is incredibly inspirational to students, many who have not had that much contact with other people who stutter. Her influence is quite huge when speaking to students who are just getting into the field."
The world has lost a tireless advocate for people who stutter. The Stuttering Foundation joins both the stuttering community and the nation at large in mourning the loss of this great American.
From the Fall 2020 Magazine