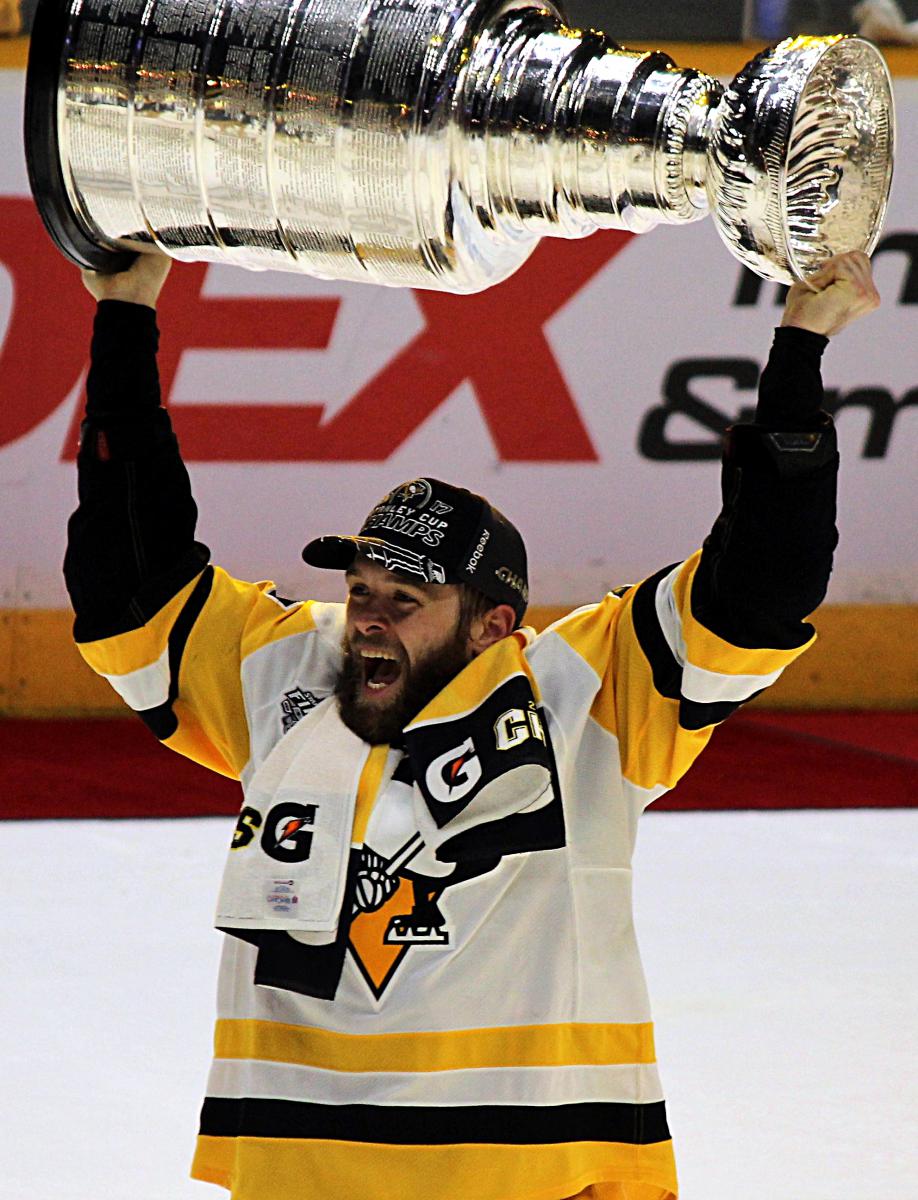 Pittsburgh Penguin Bryan Rust, a Michigan native and graduate of the University of Notre Dame, was cited in 2016 as one of the Penguins' stars in their impressive Stanley Cup run. A champion on the ice, Rust has also been a champion for stuttering, openly discussing his struggles with several media outlets.
Bryan and his older brother Matt (who was also drafted by the Pittsburgh Penguins) attended speech therapy together when they were young. "I've kind of embraced it," Bryan said. "My older brother has the same thing. It's kind of something we've grown up with together and just dealt with. I've had a lot of people around me that have really been supportive with it. Sometimes, it's not so bad. Sometimes, it's really bad ….. It's just one of those things I've learned to deal with."
On May 2, 2016, Bryan Rust became the first rookie in NHL history to score two goals in game seven of the Stanley Cup playoffs, helping the Penguins to victory in game seven of the semi-finals.  After this publicized feat, Sports Illustrated published an article about Rust and his brother. "Born three years apart, Matt and Bryan were bonded by more than hockey. As children, both attended speech therapy to help their stutters, and found themselves subject to the same type of teasing from peers. 'It's not the easiest thing to go through as a kid,' Matt said. 'We were always there for each other. That's probably a story in itself.'"
In his year with Wilkes-Barre/Scranton of the AHL, Bryan won the team award given to the player most cooperative with the media. In his rookie season with the Pittsburgh Penguins, a January 20, 2016 article in the Pittsburgh Post-Gazette titled "Speech impediment does not slow down Penguins RW Bryan Rust" brought his stuttering to the forefront with Penguins fans.
Last spring Rust helped the Penguins win a second Stanley Cup in a row, which hockey fans will laud as the ultimate. The stuttering community applauds his win and his transparency in discussing his stutter with the public.
From the Winter 2018 Newsletter