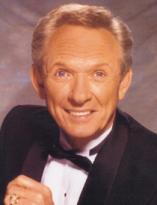 The Stuttering Foundation wishes to extend to the family of Mel Tillis their most sincere condolences and prayers at the news of the passing of the country music legend at age 85 on Sunday, November 19.
For decades Mel Tillis has been one of the most famous people who stutter in the world, but within the stuttering community he is famous as a friend who has lent his name and precious time to help other people who stutter.
A longtime supporter of the Stuttering Foundation who served as both the 1998 spokesman and the honorary chairman, Tillis' active presence in the stuttering community will be sorely missed.
Jane Fraser, president of The Stuttering Foundation said, "Mel was a stalwart supporter and inspiration to many.  And he was one of the first to openly talk about his stuttering and urge others to do so."
Tillis came from a family in which both his father and his brother struggled with stuttering at various points in their lives. Born August 8, 1932 in Pahokee, Florida, Tillis has said over the years that his stuttering started at age 4 after falling ill to malaria. He only became aware that he spoke differently when he went to school and other kids told him he stuttered. Tillis came home and asked his mother if he stuttered and she said, "Yes you do and that is o.k."
In his 1984 autobiography Stutterin' Boy: The Autobiography of Mel Tillis, America's Beloved Star of Country Music, he wrote the appearance of his stuttering," Doctors say malaria always leaves you with something. Now I stuttered very badly, and I didn't even know it. Maybe my folks didn't want to hurt my feelings. It could be they thought I's grow out of it."
In elementary school, he was unable to answer questions in class and participate in discussions, but his teacher was aware that he could sing without stuttering. The teacher had him sing to the class every day, and later started to bring him to other classrooms in the school where he would sing to students in other grades. He became the singing star of his school.
In high school while studying ancient Greece, he read about Demosthenes putting pebbles in his mouth to cure his stuttering and help him become a gifted orator; the singer tried this "home remedy" with no success. As both a high school student and an adult, he underwent speech therapy. After achieving stardom and being the most famous PWS in the United States, Tillis would appear on national talk shows such as The Merv Griffin Show and The Mike Douglas Show with noted speech-language pathologists Dr. Joseph Sheehan and Dr. Raymond Van Deusan.
During his tenure as the spokesman of The Stuttering Foundation, the country music legend loved hearing from the parents of children who stutter, as well as the children themselves, and always managed a response despite his demanding schedule. In public he always cited his stuttering as a gift, and did not mince words in debunking the false image that people who stutter are not as smart as the rest of the population. Over the years he frequently told fellow people who stutter to "Stand up and be a light for the cause." Tillis was emphatic in these statements in terms of dispelling the ugly myth that people who stutter are not as smart as the rest of the general population.
As a child, Tillis says he was prone to daydreaming of greatness as a means to escape the reality of his stuttering. A standout halfback on the Pahokee High School varsity football team, he had tryout offers from the University of North Carolina and Florida State University, and hoped that football would provide him with a free college education. Not making the cut at either school, Tillis instead enrolled at the University of Florida in Gainesville. Tillis participated in an open tryout there for "walk ons", but felt the competition was overwhelming. It was during this unsuccessful tryout period that he played against Rick Casares and Buford Long, both of whom would go on to have distinguished careers with the Chicago Bears.
While he began recording songs in the 1950's, he wrote countless hits for other artists until achieving fame as a recording artist and performer in the 1970's. His road to fame had many stops along the way. He only attended the University of Florida for a year and after dropping out joined the U.S. Air Force because he did not want to be strong armed into working in his family's bakery. Initially hoping to be a pilot, the Air Force gave him an aptitude test and not knowing his family background later assigned him to go to school to be a baker for his four years in the service. He was known to say "I served the country by serving bread, muffins and donuts." After active duty, he wanted to pursue music but in the meantime took a job with the Atlantic Coast Line Railroad, which gave him the perk of travelling free on trains. He used this free pass to travel to Nashville, and was fortunate enough to get his foot in the door with Wesley Rose of the wildly famous Nashville publishing house Acuffe-Rose music, who encouraged him to write songs as a vehicle to break into the business. After the railroad job, he was not too proud to work on local farms picking strawberries and peppers, in addition to painting houses.
He was determined to make it in the music business as both during and after his stint in the Air Force he would play in bars and nightclubs for no pay. Tillis just wanted the experience because he knew that one day he would make it.
Still working on songs and trying to get his foot in the door, Tillis had the great fortune to meet with Mae Boren Axton, the writer of the Elvis Presley hit "Heartbreak Hotel" and the most influential publicist in the country music business. Axton arranged a meeting for Tillis with Jim Denny, a music powerhouse in Nashville with his Cedarwood Publishing Company.
Starting out as a touring musician with major acts, his stint touring with Minnie Pearl opened the door to how he would soon portray his stuttering in public. Knowing how humorous Tillis was, Pearl encouraged him to talk while they were on stage, saying it would be good humor for the show as well as it might help his speech in real life. In his 1984 autobiography, Tillis said of Pearl's help:
"Minnie was right. That first step was an important one. I started to talk and joke some – a beginning. It took a long time before I made much progress, but it did happen over the years. It came real slowly. Still, just the idea that I could dare to talk in front of crowds of people was great. It helped. Minnie kept on encouraging me all through that long tour. She was like an older sister to me."
After appearing on "The Merv Griffin Show" on an episode when Jimmy Dean was co-hosting, Dean had to convince Griffin and his producers to take a chance in having a person who stutters on the show. It was a success, which soon lead to Tillis becoming a regular singer on the immensely popular Porter Wagoner Show, in which he also participated in regular comedy sketches.
A couple of years later, Tillis was a regular for 17 episodes of Glenn Campbell Good Time Hour. An older woman who was a regular viewer wrote to the show and said that Tillis' stuttering was a bad example for young people. The producers gave the letter to Campbell who became irate. He addressed the letter on the very next episode of the show, explaining its contents to the audience. Campbell did not mince words in firmly supporting Tillis and his inclusion on the show. The star also addressed the importance of people with handicaps not being excluded from the entertainment business.
A similar issue would occur later when Tillis was doing a Purina Cat Chow with Jerry Clower. During the second day of filming, the producers informed Tillis that he received mailgrams from NBC and CBS saying they would not run the commercial, citing Tillis' stuttering as the primary reason. Tillis' attorney demanded that the networks apologize to the country star. As a result, both CBS and NBC wrote nice letters back to Tillis. In his autobiography, he claimed that the people at the networks were just doing their jobs because they read transcripts of the commercial and not knowing who he was, mistakenly thought that the Purina Cat Chow commercial was mocking stuttering.
The phenomenal music career of Lonnie Melvin "Mel" Tillis is far too spectacular to cover in one article. The fact that President Barack Obama awarded Tillis the National Medal of Arts for his contributions to country music speaks volumes. Early in his career Tillis wrote countless country hits such as "Honky Tonk Song", "Tupelo County Jail", and "I'm Tired", which was a number three hit on the charts for Webb Pierce in 1957. While earning the reputation as being a factory of writing country hits, Tillis had his very first Top 40 hit on the Billboard Hot Country Songs list in 1958 with "The Violet and a Rose".
After years of success writing hit songs for other people, 1969 proved to be the pivotal year for Tillis as a recording artist. That year saw the Florida native make waves by scoring his first two Top 10 hits, "These Lonely Hands of Mine" and "She'll Be Hanging Around Somewhere". After a string of many Top 5 and Top 10 hits, his first chart-topper finally came in 1972 with "I Ain't Never". Afterwards, the famous hits kept on rolling throughout the 1970's, including more number one hits such as "I Believe in You" in 1978 and "Coca-Cola Cowboy" in 1978.
During that time period, he also wrote many hits for other artists such as "Ruby, Don't Take Your Love to Town" for Kenny Rogers and the First Edition, which was also a hit on the pop charts, and "The Snakes Crawl at Night" for Charlie Pride.
Tillis' profile rose even more when in 1978 he co-hosted a weekly variety show Mel and Susan Together with Susan Anton on ABC. The 1980's saw many more chart hits with his final number one hit in 1979 with "Southern Rains". The year 1981 also a highly anticipated album of duets with Nancy Sinatra. During the 1980's decade he began devoting more time to business ventures, and as a result the hits started to slow. However, in the 1980's he wrote songs for numerous high-profile country performers such as Randy Travis and Ricky Skaggs.
He lives behind six children, singer-songwriter Pam Tillis, songwriter Mel "Sonny" Tillis, Jr., Hannah Tillis, Cindy Tillis, Connie Tillis, and Carrie April Tillis, in addition to numerous grandchildren and great-grandchildren.
While the country music world has lost a giant, the stuttering community feels a great sense of loss at this time. Mel Tillis throughout his entire life was of course a country singer, but first and foremost his vocation in life was helping others, especially people in need. His loss will be felt by all the people he helped in various ways and all the lives he touched.
Published Nov. 20, 2017