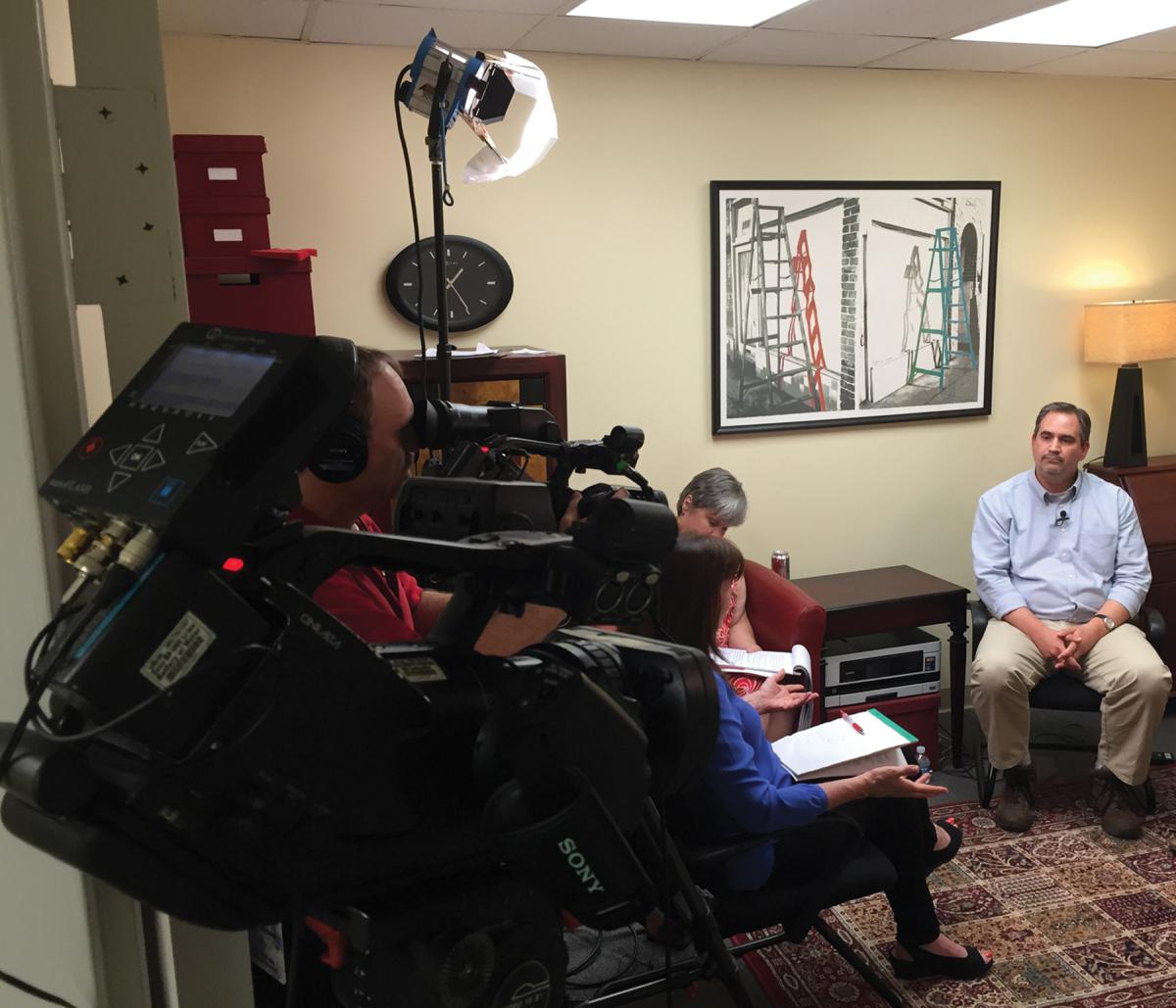 The life impact from stuttering can affect confidence, spontaneity, job performance and social interactions.
"The need to communicate is so basic that it affects everything we do," said Stuttering Foundation's Jane Fraser, "but the fear of speaking can be so overwhelming that without a great deal of courage, it can override the need to communicate."
The Stuttering Foundation produced this cutting edge film in collaboration with expert therapists, Vivian Sisskin, M.S., from the University of Maryland and Lisa A. Scott, Ph.D., of The Florida State University.
A Fresh Look at Stuttering is a 24-minute video that follows 12 successful adults who stutter through their gradual transformation. They share their personal insights, successes, failures and the sources of courage they use daily to meet the challenge of stuttering.
"I think courage is a necessary component to effectively deal with stuttering," said speech pathologist Ben Goldstein, one of the twelve. "We need courage to push through, keep talking, say what we want to say, and let our voices be heard — stuttering and all."
This is reinforced by everyone in the film, from Baltimore's Health Commissioner, Dr. Leana Wen, to homemaker Jenny Maguire, to Brookings Institution's Bill Gale to entrepreneur Andy Shallal.
Gale leads off the video with the message that "you are not alone, there is nothing wrong with you. For many years it was terrifying for me to say my own name. You present yourself as an expert, and you sit down at the table, on a panel, and you can't even say your name."
He then adds, "Actively stuttering is an incredibly powerful thing to do. Jenny concurs, "you can't connect with people if you're stuck in your own head."
We see the transformation of these 12 adults as they discover the paradox that by accepting their stuttering and talking more rather than hiding it, they actually achieve more fluent speech.
By stepping out of their comfort zone, they meet the challenge of stuttering head-on.
Watch a clip from this video on YouTube
From the Fall 2016 Newsletter
Save
Save