1932-2016
This is part of the eulogy for Joseph Agnello by his son, Tim Agnello, on July 16, 2016.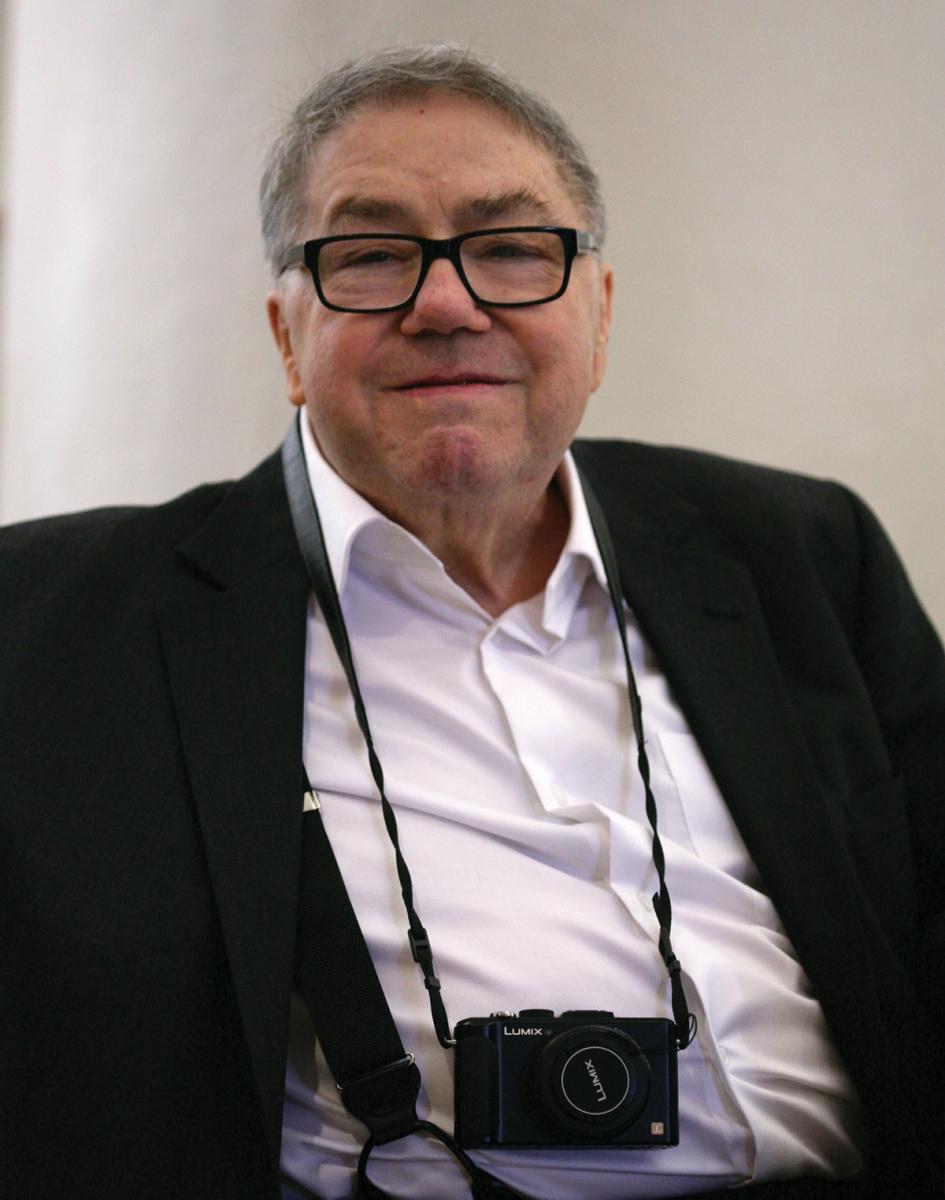 This is a quote from one of Dad's favorite individuals. I think of this because it was truly a gift to have dad with us for 84 years, but it was especially a blessing to have him for the last two years, thanks to a lot of love from those around him.  This quote is from Abraham Lincoln and applies to my dad's last two years, "When you reach the end of your rope, tie a knot and hang on."  Lincoln also had keen insight when he said, "In the end, it's not the years in your life that count.  It's the life in your years." My dad had a lot of life in his years.
Dad lived a fruitful life and had a positive impact on many people.  One of my best friends described dad as a generous soul.  I particularly like these two words to describe dad's life with generosity spread to others through his words, actions, and time he spent with others.
From an early age, Dad had to overcome a severe handicap with stuttering.  In his late 20's he came to terms with stuttering, but he battled with it all his life.  I think the turning point for my dad was the realization of his perception of how he viewed his stuttering and his perception of other people that he interacted with when he was talking. 
The generous help of others in his life gave him great insight and shaped his life. 
He could be angry with others growing up but obviously overcame this.  He turned his handicap into his asset.
As he became an adult, he turned his stuttering weakness into his strength. He overcame great psychological obstacles. He also failed the 1st grade several times, but this did not slow my dad down.
He later enrolled himself in 3+ summer school sessions to keep up with his football buddies at Northeastern, a powerhouse football team in Detroit.  He was expelled from college because he argued with the dean of the college who told him he could not be a speech pathologist since he stuttered. With help from my mom and several influential professors — Charles Van Riper and John Black — he persevered and received his M.A., from Western Michigan University, and Ph.D. from Ohio State, becoming an expert in speech therapy/stuttering. John Black, his major advisor said his PhD dissertation was the most requested document at Ohio State.  Truly, God was watching over him and preparing him to help others who stuttered. Eventually he ran a very successful group stuttering therapy clinic for years, treating people of every socio-economic background.  Dad had several inventions that are incorporated into the voice recognition software of today. Further, Dad passed his legacy on through the many speech therapists he taught who now work in the public schools and the private sector.
When he was a child and throughout his college years, he was called "Tutor." What a fitting nickname and premonition of things to come.  He "tutored" numerous students at the University of Cincinnati for 29 years.  Additionally, Dad inspired many lives outside the educational setting, including many friends of all ages and backgrounds.
As we grew up, he instilled in us laughter. As all of you know he told many funny stories, many of which gave us insight into some aspect of life.  Also he taught us to have fun, laugh at ourselves, be positive, and have an optimistic outlook on life. 
From painting a picture of my daughter, Maria, using his right hand because his dominant left hand was paralyzed to tending to his fish pond that the pelicans loved, his passion for the things he did and accomplished in life was endless.
He had a strong influence in all of our lives; he was a best friend, a mentor, funny and a teacher we all want to be like when we grow up.
All of you have your own stories of the great times and memories you shared with Dad. Please share your stories with us in the future for they are healing to us. 
He has personally shaped, and influenced us all. He inspires us, motivates us and his spirit will forever live in our hearts.
From the 2016 Fall Newsletter