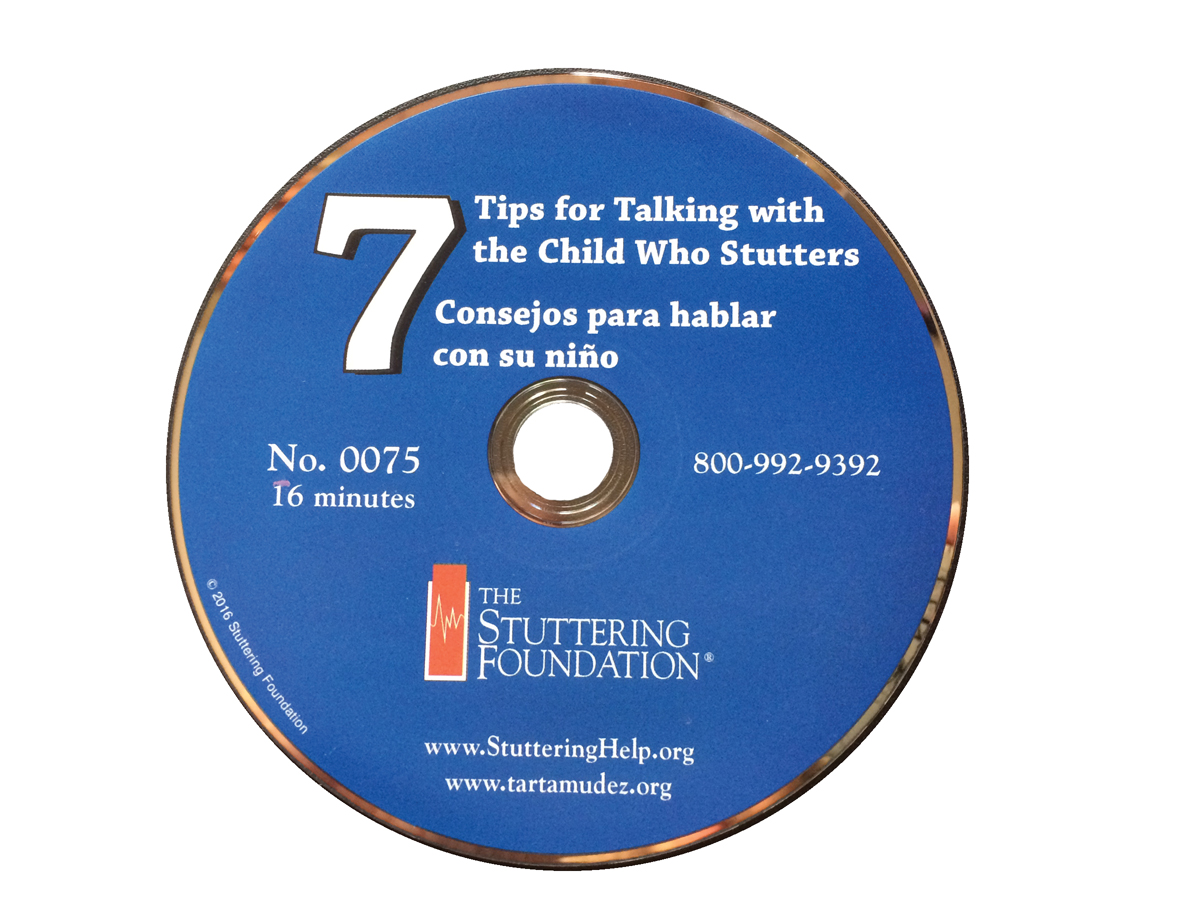 When parents have questions or concerns about the health and development of their children, the first place they often look for advice is from their doctor. As a result, pediatricians have become the first source of information on stuttering for many families. For three decades, the Stuttering Foundation has been reaching out and supplying trusted information to pediatricians to inform their counsel and to share with anxious parents.
Stuttering Foundation President Jane Fraser discusses how the organization's outreach to pediatricians began:
How long have you been reaching out to pediatricians?
We first exhibited at the convention of the American Academy of Pediatrics in Orlando, Florida, in 1988. Dr. Dean Williams, his wife Bette, Joe Fulcher and I were at that first convention. The Foundation has attended every AAP Convention since then — 30 years of outreach to physicians from around the world.
What was the reaction of the pediatricians to seeing a booth about stuttering?
One of the first comments from physicians was "we'd like to have a book targeting just pediatricians."
Barry Guitar, Ph.D., University of Vermont and Edward G. Conture, Ph.D., Vanderbilt University, who had just put together an article for a pediatric journal, agreed to produce a concise booklet. They were joined by several well-known pediatricians and Dr. Dean Williams of Iowa University, Vice President of Education for the Stuttering Foundation.
The result was The Child Who Stutters: To the Pediatrician, now in its 5th revised edition. This succinct booklet has now been translated into many languages including Spanish, Polish, and Portuguese. Just this week, we received a request to translate and publish it in Italian.
How has this outreach made an impact?
More and more people tell us they heard about us through their pediatrician and that physicians are referring children who stutter for additional help, so we feel the impact has been substantial.
The outreach has been two-pronged. We attend the AAP Conventions each year where speech-language pathologist June Campbell greets pediatricians, answers their many questions, and gives them print and video information.
We also began mailings of the informative booklets to thousands of pediatricians. The early mailings of The Child Who Stutters: To the Pediatrician were funded in part by The Annenberg Foundation. Ambassador Walter Annenberg felt that these mailings were of utmost importance as pediatricians are on the front lines of where parents turn first for help on health and development issues.
"When parents are concerned about their child's stuttering, I refer them to a speech-language pathologist right away," wrote Katie Fine, M.D., back in 2014. "Parents are often so frightened and puzzled when stuttering appears suddenly, and they need the reassurance and guidance that a therapist can give."
What did you include in the mailing to pediatricians?
Our summer 2016 mailing to more than 55,000 pediatricians included the DVD titled 7 Tips For Talking With the Child Who Stutters as well as the accompanying book.
From the Fall 2016 Newsletter
Save
Save
Save