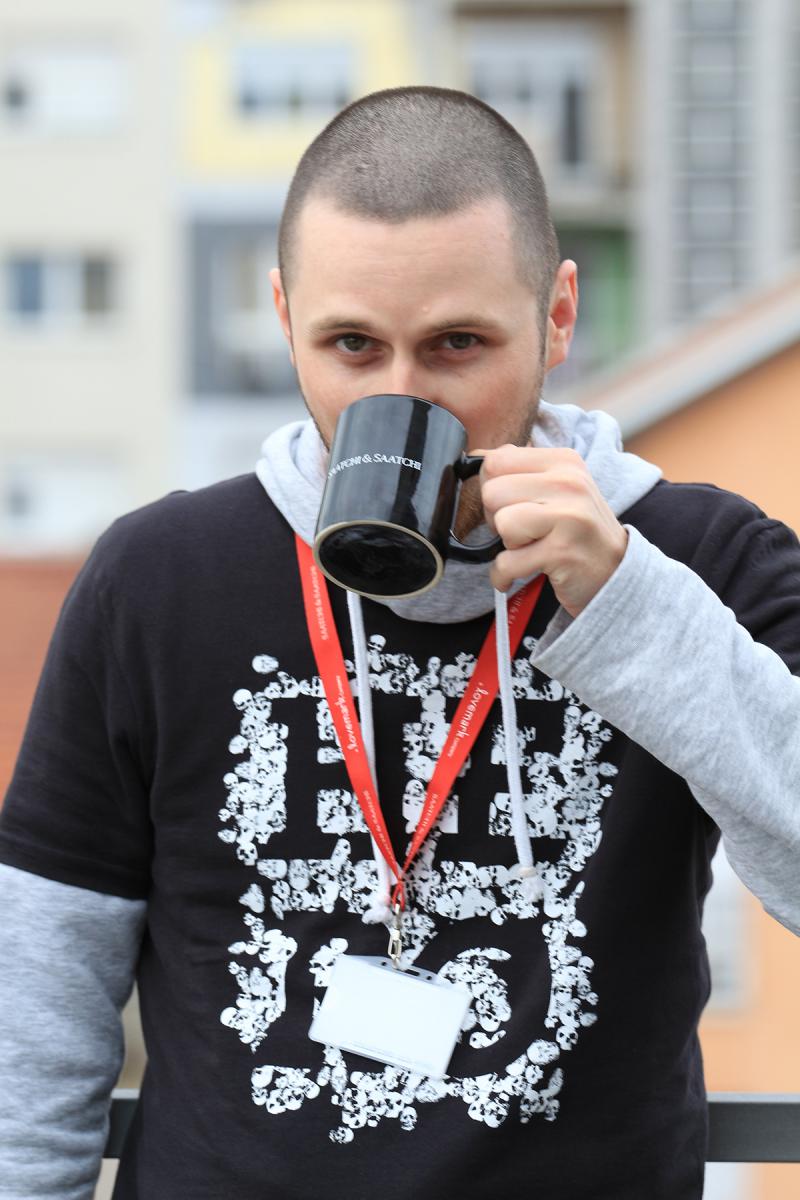 The Stuttering Foundation recently had the privilege of sitting down with one of its most creative partners, Nino Ilievski. Nino is a copywriter in Cyprus and is the creative genius behind the Stuttering Foundation's most poignant PSA advertisements to date.
Q: Nino, tell us about you! 

A: I was born and raised in Skopje, Macedonia, later moved to Berlin, Germany. And, If someone told me one year ago that in 2018 I would be living close to the sea in Montenegro, I would have laughed it off… But here I am.

I like snowboarding, drumming and football. I also like connecting various thoughts and converting them into meaningful words. The excitement of solving a creative puzzle is the reason why I became a copywriter.

Q: Do you have any personal experience with stuttering?
A: I've stuttered since I was a little kid, and this has shaped me as a person in many different ways.  It sounds crazy, but being a person who stutters has actually helped me develop my writing. How?

By looking for substitute words for each phrase I've stuttered on, I've built a tremendous bank of synonyms I can use when writing.

By trying to come up with the shortest possible sentence so I don't have to speak much, I learned how to write concise concepts and headlines.

By creating multimedia presentations at college, I've learned how to create work that speaks for itself, so I don't have to do the talking.

I strongly believe that all stutterers are unconventional thinkers, which comes in handy when you do creative thinking for living.

Q: How did you get started in the advertising world? 

A: I always wanted to be a copywriter. Or to be more honest, I always wanted to write commercials, but only later I found out that people who (among other things) create ad concepts are called copywriters.

At college I felt ready to give it a go, and when my professor recommended me to one of the biggest local advertising agencies - I gave my best. Those people recognized my determination, took me under their wing and taught me everything they knew. They helped me see my career path. I can only repay them by passing on the knowledge to the next kid with a creative spark in the eyes.
Q: Your ads for the Stuttering Foundation are so poignant…and so beautiful. What was your inspiration for these ads?

A: First of all, thanks for the lovely words! These ads are by far the most personal work I've ever done. Created in times of personal defeat, in moments when I felt that stuttering undermined everything I did… When my speech once again betrayed me in the worst possible time. Meanwhile most people out of my closest circle didn't even consider stuttering a real problem. Some even found it funny. That's why I decided to tell the world about it. And it felt better right away.

Q: How did you connect with The Stuttering Foundation?

I wanted to know who is fighting for the same cause as me, but on a much bigger scale… One simple Google search brought me to The Stuttering Foundation. Jane Fraser and her amazing team responded within a couple of hours, giving me hope right away. That's how we started our collaboration.

Q: What is the greatest piece of advice that you've ever received in regards to stuttering?

Get support and spread the word! Sounds like Captain Obvious but it's true - don't even think about going down the stuttering journey alone. I don't know where I would be today if it wasn't for my ever-supporting wife Iva (who is designing the next batch of stuttering creatives), my parents and my brother (whom I'll always be proud of) and my friends (who have patiently "wasted" countless hours waiting for me to finish a sentence). They are my stuttering advocates army. Who's part of yours?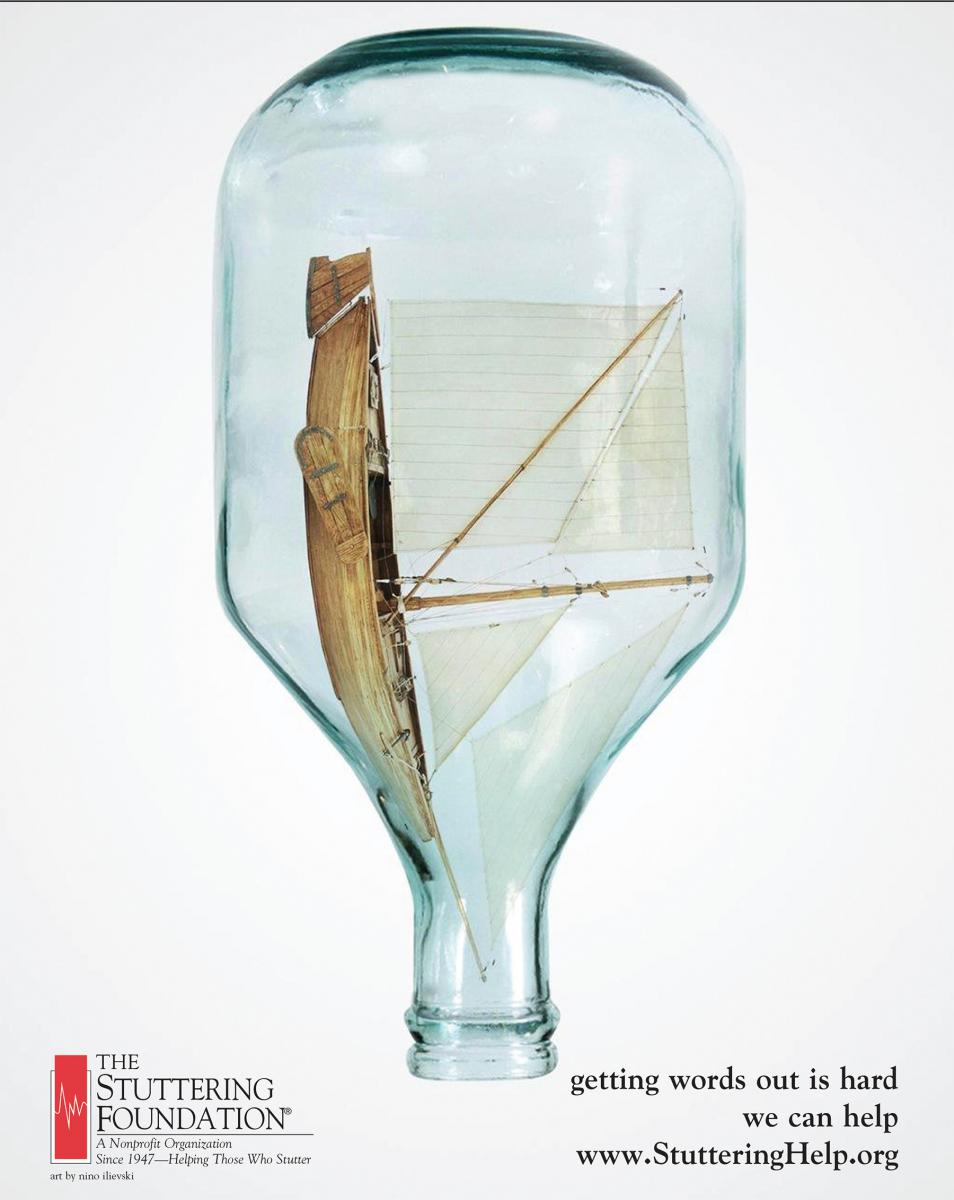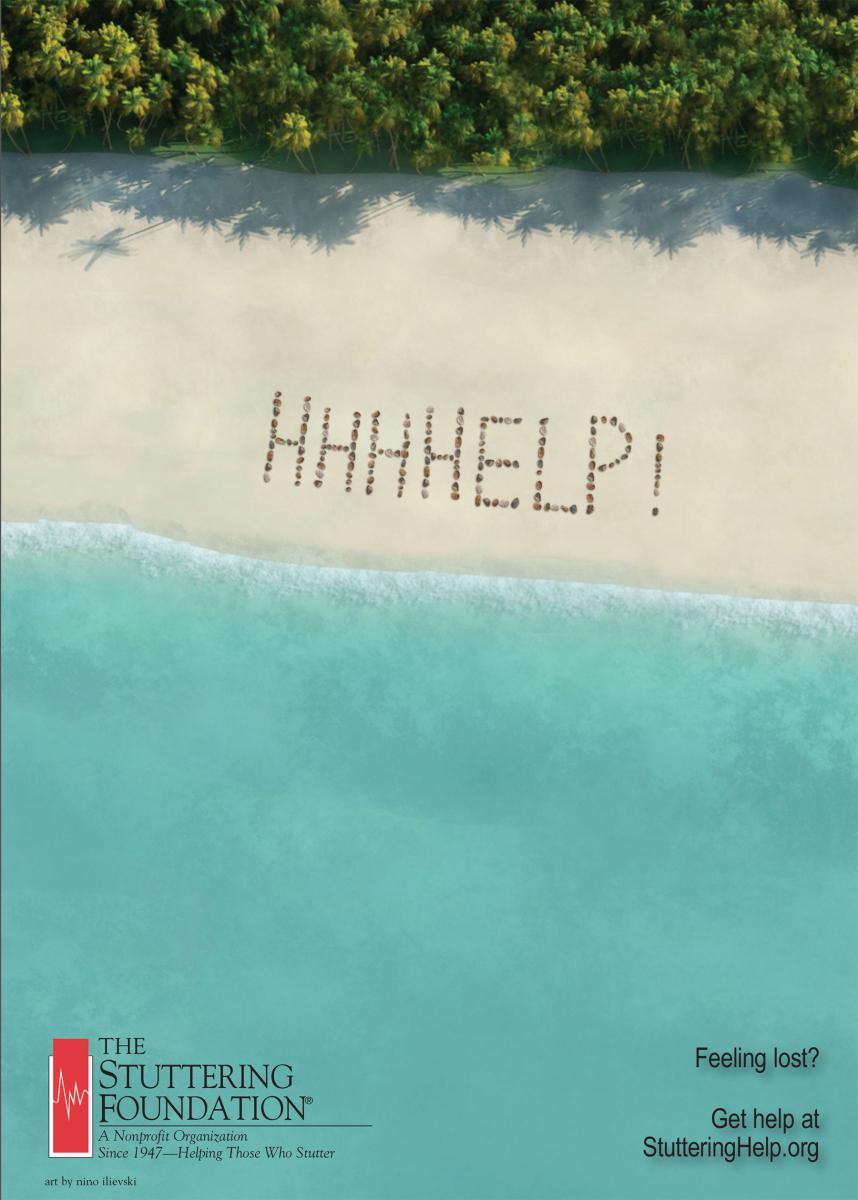 From the Winter 2018 Newsletter