Clinicians Travel from Around the Globe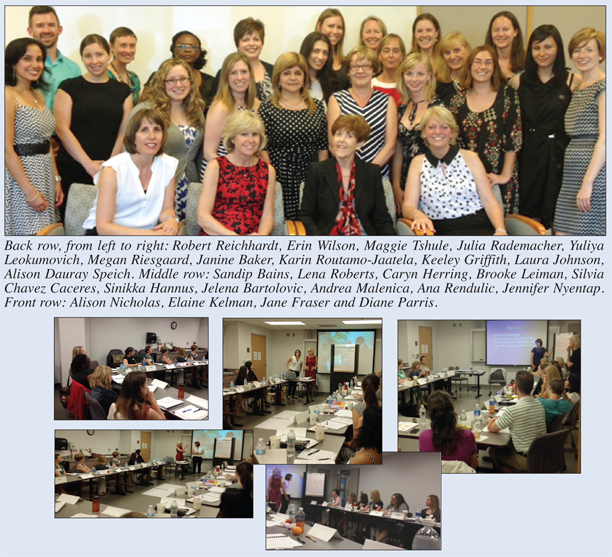 The five-day Eastern Workshop, Using Cognitive Approaches with People Who Stutter, was held in Boston from June 16–20. Co-sponsored by the Stuttering Foundation and Boston University, this was the sixth year this course was offered, attracting clinicians worldwide to train with Elaine Kelman and Alison Nicholas of the Michael Palin Centre for Stammering Children. 
"This year we had 21 very experienced participants coming from Canada, Croatia, Peru, Finland, South Africa, and 10 states in the US, " said Diane Constantino, M.S., of Boston University, coordinator of the workshop. "Discussions were rich with case examples and new ways to utilize cognitive approaches with clients of all ages." 
This workshop provides specific skill training in Cognitive Behavioral Therapy, Solution Focused Brief Therapy, and the MPC Parent-Child Inter
action Program.
This year's workshop included a new Lunch N' Learn component to discuss topics of interest as a group, which gathered informally to talk about developing a course in fluency disorders and how to become a Board Certified Specialist.
Comments from workshoppers...
"I am completely rethinking how to present information about stuttering and how to facilitate client/families in identifying and changing unhelpful thoughts associated with communication."
"Not only did I gain invaluable skills training, but I gained many personal and professional relationships that will extend beyond this workshop!"
From the Fall 2014 Newsletter