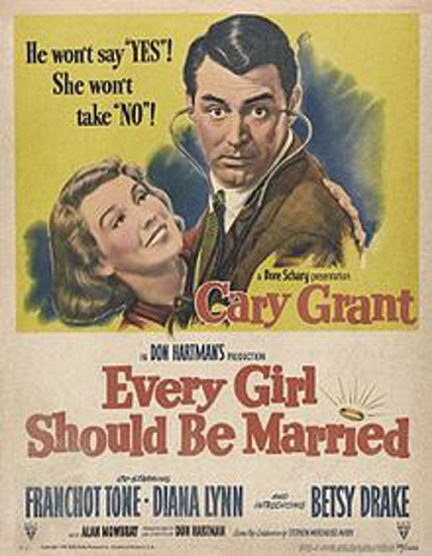 While many articles in
Celebrity Corner
have featured famous actors and other entertainers who have struggled with stuttering, there are many such actors who for whatever reason are not on the radar screen anymore. Such actors may not be known to the general public, but their personal stories of overcoming stuttering are just as inspiring. Two actors in particular – Betsy Drake and Robert Donat — rose to fame as film actors and their stories should not be forgotten.
Betsy Drake was born in Paris in 1923 to American expatriate parents. Her grandfather, Tracy Drake, had built the famed Drake Hotel in Chicago, but the Drake clan lost all of their money in the 1929 stock market crash. With her parents divorcing in her teens, the finances of the family were difficult.  In his 2005 book Cary Grant: A Biography, biographer Marc Eliot states, "Living in a slum neighborhood in Manhattan, she became obsessed with the idea of escaping from her environment; acting was the logical choice."
Drake found that her stuttering totally disappeared while acting. 
Cary Grant's third wife, she married her co-star in 1949 in Phoenix, with Grant's friend Howard Hughes as the best man. Married to Grant until 1962, Drake was said to have the most influence on the actor of any of his five wives, introducing him to subjects like hypnotism, psychology and Eastern religions.  An August 2010 Vanity Fair article entitled "Cary in the Sky with Diamonds" centered on Grant during his marriage to Drake. It said of a young Drake,"Without realizing it, Betsy found solace in acting; when she answered the phone pretending to be someone else, the stutter that plagued her miraculously vanished. But it wasn't until she appeared in a school play and the audience burst out in 'this wonderful laughter' that she felt an approval she had never known before."
Drake's career was diverse. In her first film, she played opposite Cary Grant in the 1948 romantic comedy Every Girl Should Be Married. The couple, now married, also appeared together in the 1952 comedy-drama Room for One More. In addition to leading roles in both England and the U.S., other notable films in her career include Will Success Spoil Rock Hunter? and Intent to Kill.
Betsy Drake left acting to pursue her other interests. She earned a masters degree in education from Harvard, and was a psychotherapist at various psychiatric hospitals in the Los Angeles area. Another one of her passions is writing and she published a novel Children You Are Very Little in 1971 under the name Betsy Drake Grant.
Another actor that is not known to younger generations is British star Robert Donat (1905-1958), who will be forever remembered for the biggest role in his career, Goodbye Mr. Chips, for which he won the Oscar for Best Actor in 1939. That year Donat beat out Clark Gable for Gone with the Wind and Laurence Olivier for Wuthering Heights as well as Jimmy Stewart for Mr. Smith Goes to Washington. His other notable films were Alfred Hitchcock's The 39 Steps, The Ghost Goes West, and The Citadel, for which he received his first Oscar nomination. His career was long and distinguished.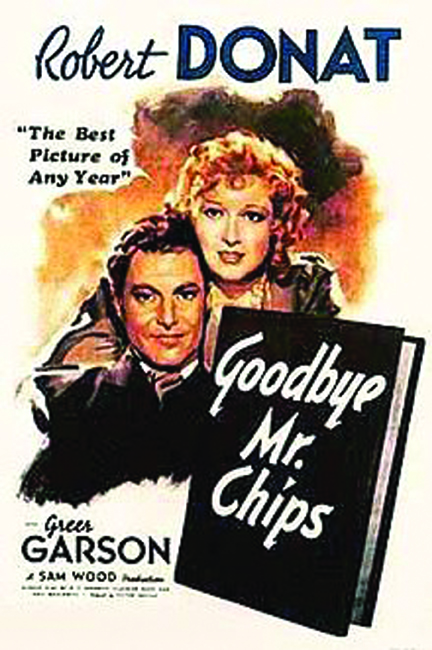 Donat's childhood was plagued by stuttering, which eventually led him into reading plays and acting. In the 1985 biography
Mr. Chips: The Life of Robert Donat
by Kenneth Barrow, Donat is quoted about his early school days, "…(I had) a bad stammer from which I did not recover for some years. One day another of the masters, a notorious bully, asked me the difference between an adjective and an adverb. I suppose I was eight at the time. I stumbled for an answer, started to stammer, and he slapped me viciously over the face. I developed a dreadful feeling of guilt and could not tell my parents. I felt that I was the one who had done wrong." 
Later, Donat described his fascination with the cinema as a young man and how his stuttering entered into it. "One day I was so carried away by the adventure on the screen,with the hero about to be eliminated by the villain, that I couldn't control my stammer. I started to say, 'D...D...D...Draw your s...s...s...s...sword.' When I finally got it out the audience roared with laughter. The awful revelation of just how different I was from other kids began to dawn on me."
Most biographical works on Donat credit his entrance into acting with the decision of his parents to send their young son to a well-known Manchester speech correctionist to cure him of his stuttering. The aforementioned biography quotes Donat as saying of his speech correctionist Mr. James Bernard, "He was determined to help me. His first lesson was to curb my impatience. He slowed me down, made me use small words. The impediment began to disappear. Eventually he got me to study the quarrel scene of Brutus and Cassius from Julius Caesar. The part of Cassius set me alight and one day I lost myself completely in the character. I gained confidence."
Not only did Bernard relieve Donat of his stuttering, but he is also credited for helping Donat develop his famous speaking voice and his gift for reciting verse.
From the Summer 2013 Newsletter