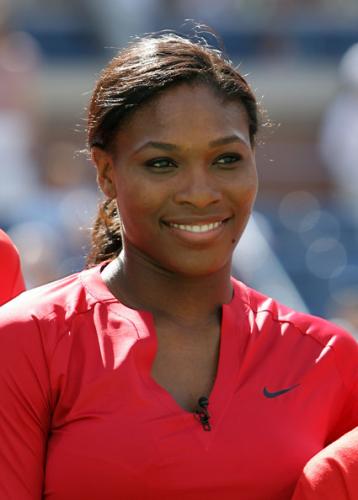 Blog by Voon Pang
Oct. 29, 2014
For people who stutter, stuttering can be like a tennis match. Tennis can be gruelling, mentally draining as well as rewarding (when you play well!). A few days ago, Serena Williams won the WTA year-end championship for the fifth time and ended the year as the number one ranked female tennis player for the 97th consecutive week. On the men's side, Roger Federer won the Swiss Indoors for the sixth time on Sunday to move within striking distance of the number one ranking (currently held by Novak Djokovic). Aside from being great champions, what do they two player have in common? They have a coach who brings out the best in them based on their individual strengths and weaknesses. 
When working with people who stutter, speech-language pathologists (SLPs) need to recognise that each client has individual characteristics that calls for an individualised approach. Like a tennis coach, SLPs need a range of teaching methods and techniques to enhance the communication skills of the client they work with.
In tennis, a coach may consider the style of game to suit the player they are working with. This may include teaching the player to be one of the following (or a combination of different playing styles to counteract a difficult opponent):
 All rounder
Serve/volleyer
Baseliner
Counter-puncher
Tactical
In stuttering therapy, SLPs need to consider what the client needs to have effective, forward-moving communication to ensure that the person is able to say what they want to say when they want to say it with confidence. SLPs may offer:
Education about stuttering and teaching clients how to advocate for themselves
Communication skills training (taking the focus off fluency and becoming a 'better than average communicator' with or without stuttering)
Fluency shaping (learning how to speak easier)
Stuttering modification (learning how to stutter easier)
Cognitive approaches such as Cognitive Behaviour Therapy or Solution Focused Brief Therapy to help clients make long lasting changes in their lives
Parent/group counselling (coping with emotions and reactions associated with stuttering)
Over the years there have been a multitude of different styles of players competing against each other at the highest level. Some examples are:
Pete Sampras v Andre Agassi
Roger Federer v Rafael Nadal
Steffi Graf v Monica Seles
Serena Williams v Venus Williams
Lindsay Davenport v Martina Hingis
Martina Navratilova v Chris Evert
All of these players found a way to be the best, irrespective of vastly different styles and/or personalities.
Much like in tennis, it is the speech-language pathologist's responsibility to recognise that everyone is different. By doing so, not only does the person who stutters benefits immensely, but also the profession itself where we're able to recognise and acknowledge the different approaches all striving to help people who stutter become the best communicator he/she can be.