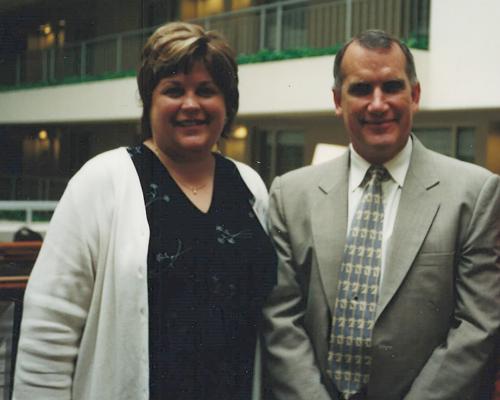 It is with great sadness that we announce the passing of longtime Stuttering Foundation friend Lisa A. Scott, Ph.D., CCC-SLP.
Dr. Scott, a speech-language pathologist, was widely regarded worldwide as a renowned expert in fluency disorders. She served as the Foundation's Vice President for Education since 2001.
In 2018, she was the first recipient of the Foundation's Dr. Alan Rabinowitz Award for Clinical Excellence.
"Lisa's remarkable career has touched hundreds of thousands of lives. Students all over the world are trained using her masterpiece, Basic Clinical Skills. Another of her works of art is the workbook for school-age children. Although her name is listed as editor, she was the driving force behind its coming to fruition," said Stuttering Foundation President Jane Fraser.
Dr. Scott also produced and was featured in a number of other Stuttering Foundation videos, as well as organizing international workshops and overseeing the Foundation's continuing education materials for speech-language pathologists. 
In addition to her work with the Stuttering Foundation, Dr. Scott was the Director of Clinical Education and Research Associate in the School of Communication Science and Disorders at Florida State University. During her distinguished career, she was named a Fellow of the American-Speech-Language-Hearing Association (ASHA).