Stuttering Foundation Continuing Education Catalog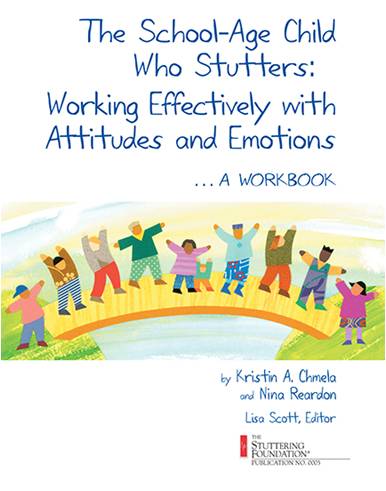 This is the CEU assessment for The School-Age Child Who Stutters: Working Effectively with Attitudes and Emotions Workbook. This assessment assumes that you have the physical workbook, have reviewed it, and wish to earn CEUs. The workbook can be purchased through the Stuttering Foundation's online store.
This course is offered for 0.25 ASHA CEUs (Intermediate level, Professional area).
The workbook, written by experienced speech-language pathologist Kristin Chmela, M.A., in collaboration with Nina Reardon, M.S., and edited by Lisa Scott, Ph.D., offers you a powerful tool for stuttering diagnostics and therapy, focusing exclusively on assessing and treating feelings and beliefs in school-age children.
Numerous strategies for helping children make positive changes in their feelings and beliefs are presented. Examples from real children are included throughout the workbook, and the final chapter integrates assessment and treatment examples from four children. It contains practical, concrete ideas for documenting present levels of feelings and beliefs, their contribution to the overall problem, and strategies to achieve change and document therapy outcomes. Reproducible pages throughout the book.