We first met Vince Vawter in the Spring of 2014 at our National Stuttering Awareness Week (NSAW) gala [1] at the Lotos Club in New York City. Vince was among several notable authors, who, as Stuttering Foundation President Jane Fraser put it, had "the courage to share their stories and inspire others hold a special place in the hearts of the millions of people worldwide who struggle to speak."
Vince is the author of the 2014 Newbery Honor Book Paperboy [2], and a native of Memphis, Tennessee. He worked in newspapers for 40 years, rising from sportswriter to newspaper publisher. Vince retired in 2006 to devote full time to the book he always knew he would write, the story of a boy who battled a debilitating stutter while growing up in a racially segregated Memphis in the 1950s. In addition to the Newbery Honor, Paperboy is a selection of the Junior Library Guild and was named a Top Ten Book of Historical Fiction for Youth by the American Library Association.
Most recently, Vince's beloved Paperboy was adapted for the stage, in the form of a musical, by the Manhattan School of Music (MSM).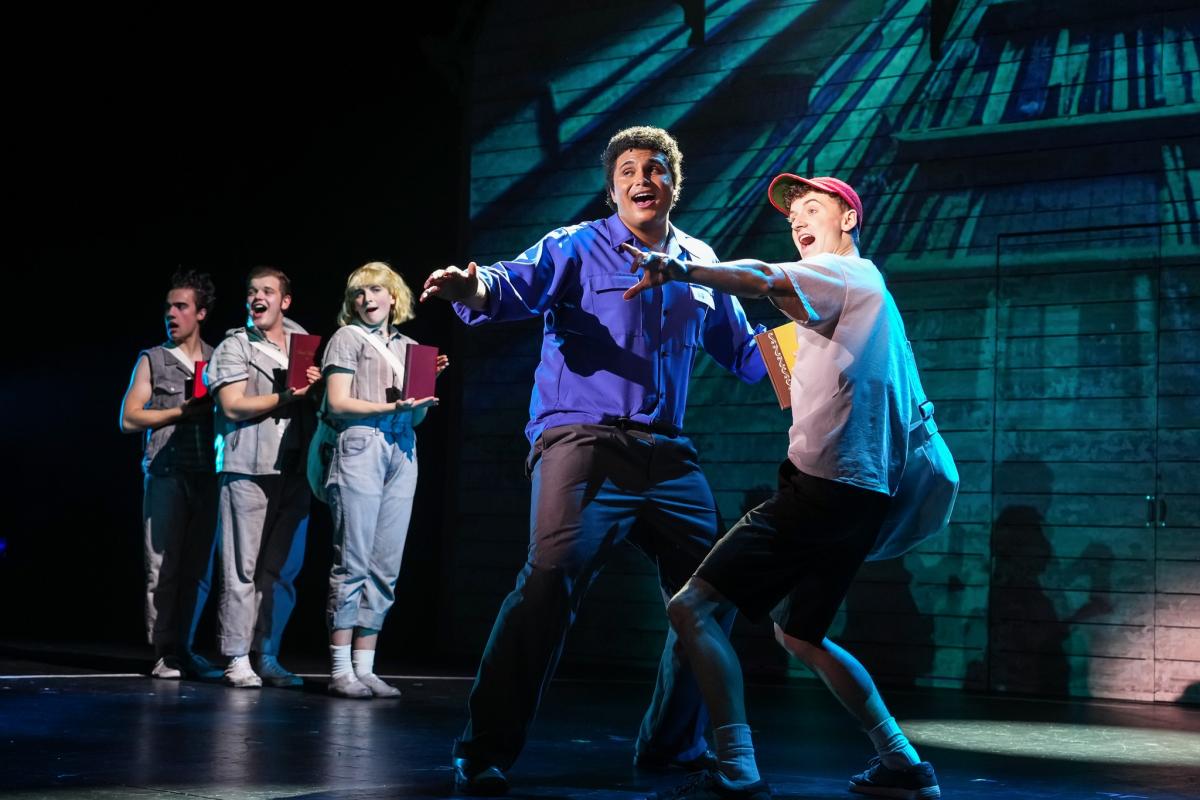 The production of the musical Paperboy premiered at Manhattan School of Music March 24-26, 2023. The novel it's based on of the same title has been translated into 17 languages — and this 18th translation into the language of musical theatre may be its most universal. Set in 1950s Memphis, Paperboy tells the true story of an 11-year-old boy who stutters and how his life is transformed one summer when he takes over a friend's paper route.
Over the past two years, Paperboy has had three developmental workshops in the MSM Musical Theatre Lab Series which was created to offer students the opportunity to work on musicals-in-development and give musical theatre artists a no-pressure environment where they can develop new work. The Lab Series allowed producers to hear the script and the score and make revisions.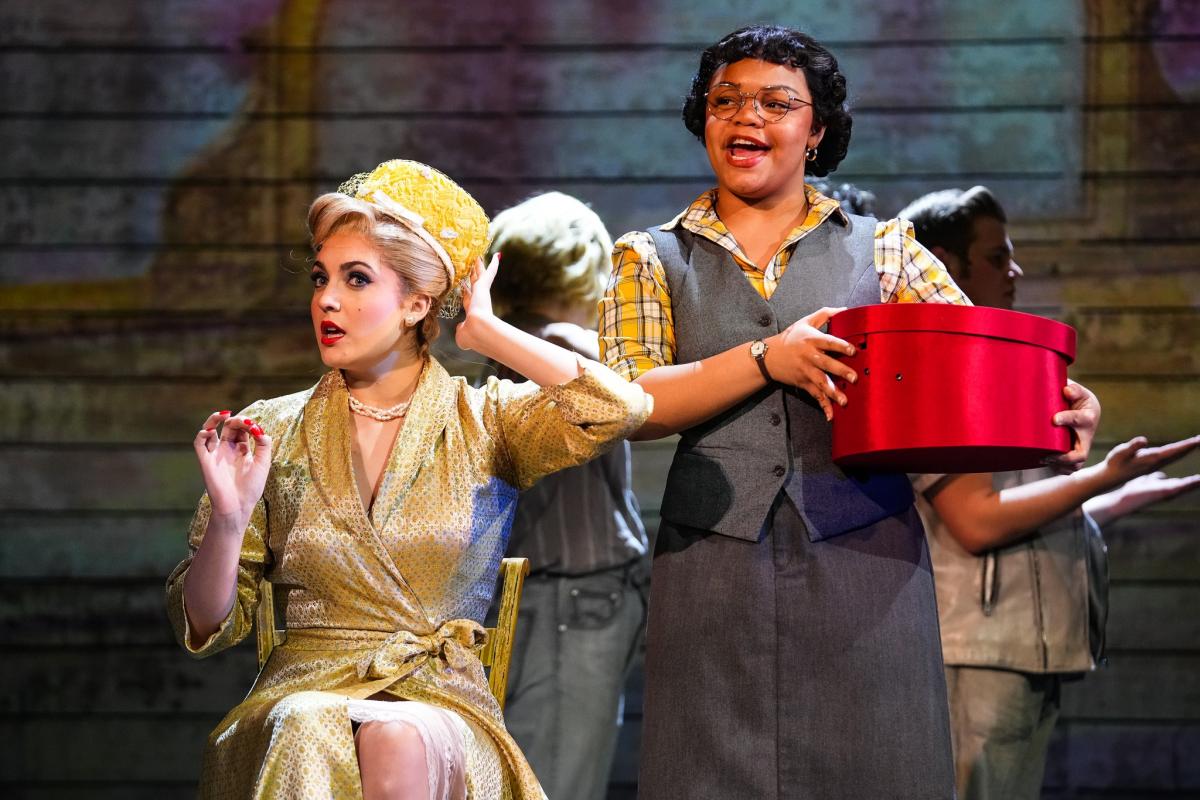 According to the creative team behind the production, the story of Paperboy called out to be realized as a musical. "The main character in Paperboy struggles with stuttering, however the overall theme of the production is about communication," said Director Don Stephenson. "Humans have struggled to communicate with each other ever since the beginning of time. It is the universal pursuit. The show asks the questions: How do we talk to each other? What other ways can we talk if not with our voices? What alternate ways can we reach out our hands to each other? How can we understand each other using different methods of communication? We all go through our days talking or texting or emailing; we are all trying to be understood and communicate our wants, desires, and deepest selves."
"We received feedback from more than a few audience members who stutter," said co-writer and licensed and practicing speech-language pathologist and speech teacher in New York City Schools Emily Loesser. "They were visibly moved and thanked us for telling this story. Just as Vince's book has meant so much to so many, we are hoping that this new iteration will as well. We hope that people from the stuttering community will feel seen, heard, represented, and understood. We hope that SLPs will understand that self-acceptance is an important part of therapy."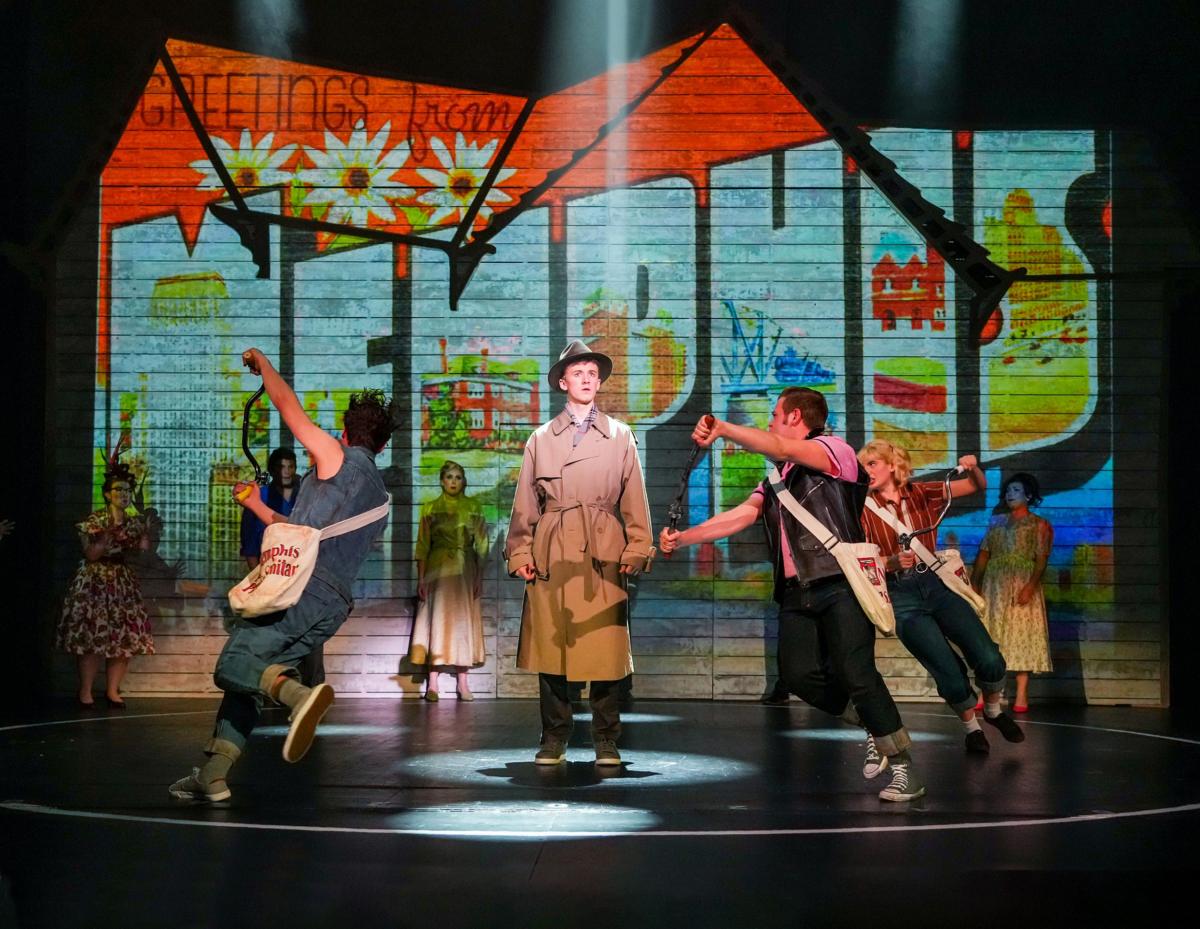 For Emily, her work on Paperboy clearly impacted her work as an SLP. "Treatment for stuttering has undergone a dramatic shift in the last ten years," she said. "My conversations with Vince as we worked on the play has underscored this evolution. As Vince told me so simply, 'Stuttering happens when we are trying not to stutter.' As a therapist to speak of a 'cure' or to talk about 'eliminating' stuttering isn't helpful. Rather the focus in therapy should be on maintenance/management and helping the client find self-acceptance. This means talking about stuttering openly, addressing client's feelings about their speech, and helping the client find their unique voice. That's what the show is about."
Seeing his work come to life on stage was a revealing experience for Vince. "Although I'm a novice to musical theater, I could quickly tell that the stage could tell certain truths that would be impossible in the book," said Vince. "I was proud the story was told so responsibly."
Vince was an integral part of the creative team behind the production. "My take is that the cast was glad to have me and Emily Loesser in the room," he added. "We told Kolter, the paperboy, that while we had to place some stuttered words in the script that he should feel where and when to stutter himself. I watched him over three years and he truly took this to heart. I also told him that he couldn't go wrong on how and when to stutter because stuttering is rarely consistent and that no two stutters are alike."
Watching the story performed on stage also gave Vince several moments of self-reflection. "Watching Kolter exhibit his frustration with his speech for two hours each performance on the stage reminded me dramatically of what I went through at that age; all the confusion and the anger. I'm not sure the amount of frustration I felt came through in the book as much as it did on stage." 
For Vince, the premiere and limited run of the musical Paperboy is just the beginning. "Emily, Don, Jim Wann and David Shenton are all musical theatre professionals with Broadway experience," he said. "They truly believe we have a viable show that should go to a commercial production. I would like to see wide distribution for the show because I think it's a story that needs to be told."
As for what lies ahead in the future for Vince, his goals are a bit simpler. "I will share my stuttering journey as long as I am able but am also adamant that we are so much more than our speech impediments. I have so many interests that I could not begin to mention them all. There's also a John Deere tractor in my barn that continues to call my name. There's no feeling that can match the peace of bumping along on an old tractor."
Bravo Vince! Bravo Manhattan School of Music! We'll all keep our eye on Broadway.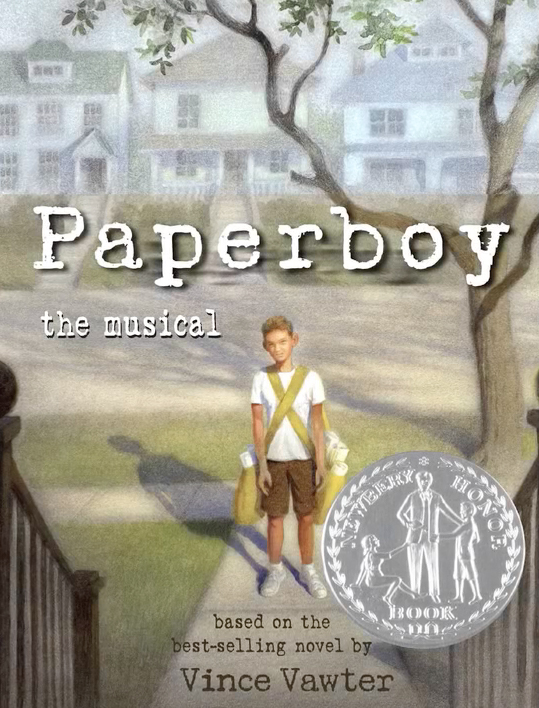 Vince Vawter, a native of Memphis, retired after a 40-year career in newspapers, most recently as the president and publisher of the Evansville (Ind.) Courier & Press. His debut novel, Paperboy, received a Newberry Honor award in 2014. The story is based on his real-life experience growing up in the 1950s as a person who stutters. Vince spends his retirement traveling the country and discussing his books with schools, reading and education groups, as well as stuttering advocacy organizations. He and his wife, Betty, live in Louisville, Tenn., on a small farm in the foothills of the Great Smoky Mountains near Knoxville.
Credits:
Book by Emily Loesser and Don Stephenson with Vince Vawter
Music by Jim Wann and David Shenton
Lyrics by Jim Wann
Manhattan School of Music, photographer Steven Pisano
Based on the novel of the same name by Vince Vawter
Orchestrations by David Shenton
Additional Orchestrations by Miles Plant
Don Stephenson, Director
Liza Gennaro, Choreographer
Miles Plant, Music Director
Michael Schweikardt, Scenic Designer
Fan Zhang, Costume Designer
Shawn Kaufman, Lighting Designer
Scott Stauffer, Sound Designer
Loryn Pretorius, Wig, Hair, and Makeup Designer
Shawn Duan, Projection Designer
Stefano Brancato, Props Supervisor
Maria DiVittorio, Production Stage Manager
Shayla Gordon, Dramaturg and Racial Sensitivity Consultant
Enrique Brown, Fight Choreographer
Amanda Kate Joshi, Associate Director
Mallorie Mendoza, Associate Choreographer
Jake Cannon, Associate Music Director
Michael Ruiz-del-Vizo, Assistant Scenic Designer
Olivia Rivera, Assistant Costume Designer
Victoria Corbalis, Assistant Lighting Designer
Margaret Fortuna Yassky, Assistant Stage Manager
From the Summer 2023 Magazine