Philly Workshop Attracts Speech-Language Pathologists From Around the World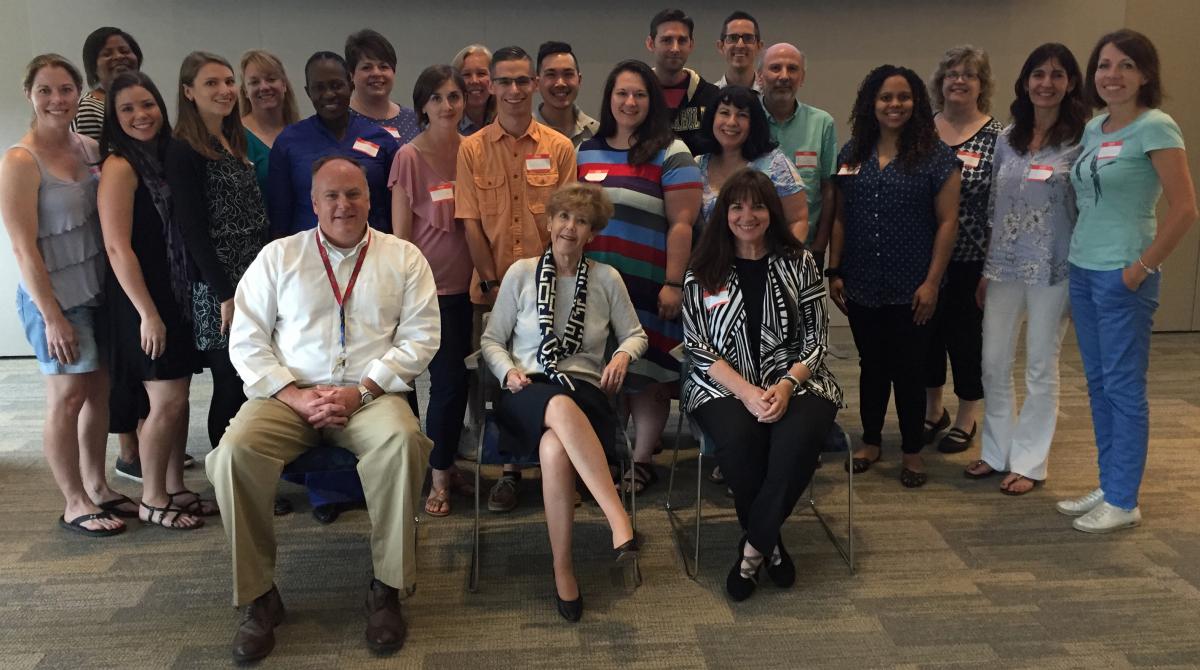 For Immediate Release
Contact: Greg Wilson, 571-239-7474
greg@curleycompany.com [1]
 
PHILADELPHIA (July 23, 2018) — Twenty speech-language pathologists from around the world came to Philadelphia July 23-27, 2018, to take part in the workshop, Treating Children and Adolescents Who Stutter. The workshop was co-sponsored by the Stuttering Foundation; The University of Maryland, College Park; and Children's Hospital of Philadelphia.
"Since 1985, we have conducted intensive workshops in order to increase the pool of speech-language pathologists trained in the latest techniques for the treatment of stuttering," said Jane Fraser, president of the Stuttering Foundation.
"Those who are selected to participate already have professional experience and have demonstrated a special interest in children who stutter," added Joe Donaher, Ph.D. of the Children's Hospital of Philadelphia, one of the workshop leaders.  "They also are highly motivated.  Although the Foundation provides full scholarships, many give up their vacations or part of their income to attend.  Our task is to provide a forum where they can hone their skills."
Dr. Donaher is joined by workshop co-leaders Vivian Sisskin, M.S., of the University of Maryland and Michael Boyle, Ph.D., of Montclair State University.
This year's workshop attendees are already providing stuttering therapy from Nigeria to Colorado to Chile.
The Stuttering Foundation estimates that over three million Americans stutter.  While there are no miracle cures, a qualified speech clinician can help children and adults alike make significant progress toward speaking fluently.  A recent example is actor James Earl Jones.
The Foundation notes that the 187 past graduates of the workshop program have frequently created a "ripple effect" back in their home communities as they continue to share their knowledge.
The Stuttering Foundation is a nonprofit organization helping those who stutter since 1947.  For more information, the public may call 901-761-0343 or visit www.stutteringhelp.org [2] and www.tartamudez.org [3]
###
Foundation Spokesperson Jane Fraser
Jane Fraser [4] is president of the Stuttering Foundation and co-author of If Your Child Stutters: A Guide for Parents, [5] 8th edition. She is also vice president of the Action for Stammering Children, Michael Palin Centre in London.
About the Foundation
Malcolm Fraser [6], a successful businessman who struggled with stuttering, established and endowed the nonprofit Stuttering Foundation in 1947. The Foundation provides free online resources at www.StutteringHelp.org [2] for people who stutter and their families as well as support for research into the causes of stuttering.
Editor's Note: Jane Fraser is available for interviews via telephone.