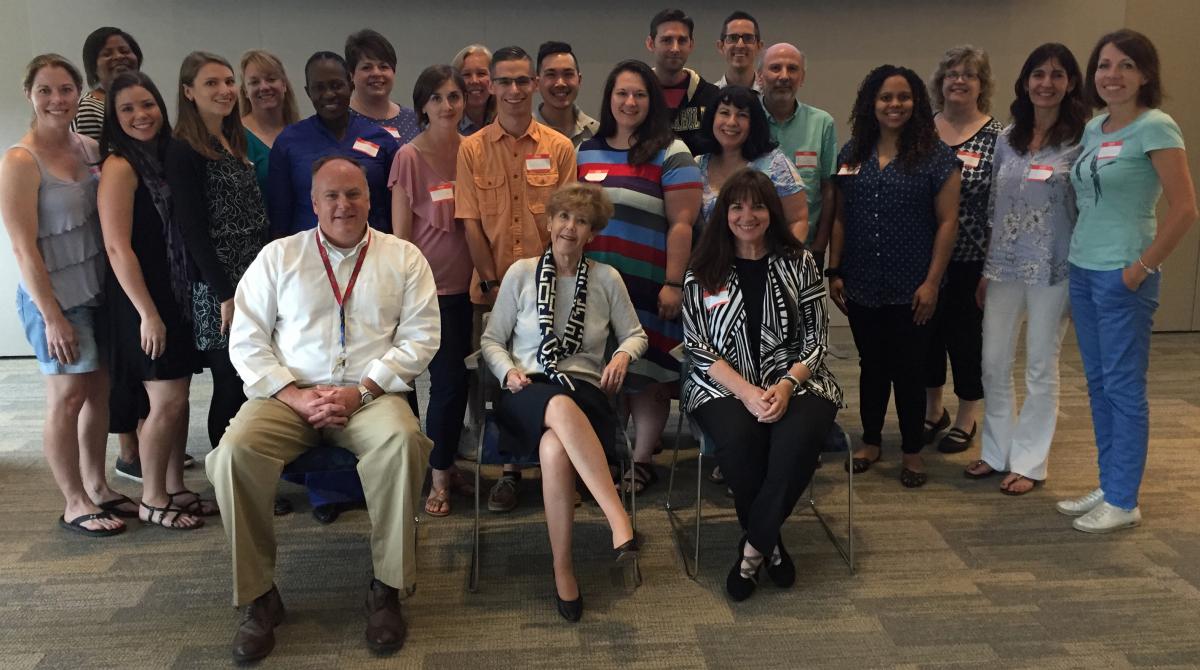 Stuttering Foundation and Children's Hospital of Philadelphia host speech-language pathologists during a workshop on specialized training for therapists working with clients who stutter. Front row: Dr. Joe Donaher, Jane Fraser, and Vivian Sisskin.
Blog by Jane Fraser
President of the Stuttering Foundation
Aug. 13, 2018
For more than 70 years, the Stuttering Foundation has provided expert information and help to the global stuttering community. But as I reflect on all that we do, sometimes I think our most important work centers around our training of Speech-Language Pathologists (SLPs) in specialized approaches to dealing with their clients who stutter — especially for those who provide free therapy in public schools.
In the U.S., it is the right of every student [1] to receive speech therapy in their school. The quality of treatment received from school SLPs for the child who stutters increases tremendously for student's whose therapists have completed our workshops [2] and serve as a resource district-wide for their local communities.
Our workshop program has spanned more than 30 years [3], and includes more than 1,100 alumni "workshoppers" who are now among the best and brightest therapists in our schools. And our efforts have expanded beyond our national borders. At last count, we've trained therapists from every continent, from more than a 100 countries, and all 50 states — and we're not done yet!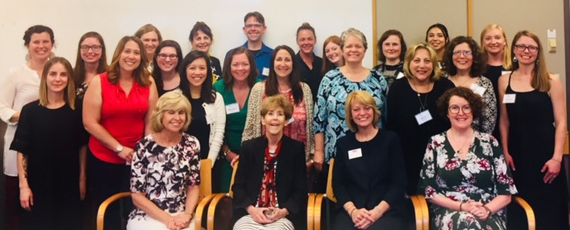 Stuttering Foundation and Boston University host a workshop for therapists. Front row: Elaine Kelman, Jane Fraser, Diane Parris Constantino, and Ali Berquez.
Our mission is simple: If our work can help one more person or one more child each day, it's a success. Through our workshops, I know we're making a tremendous impact on thousands of students each year. To me, that's what my father, Malcolm Fraser [4], sought when he began this endeavor more than 70 years ago. And that, I believe, is some of our most important work.