Vertigo Named Best Movie of All-Time
Worldwide Stuttering Community is Proud of Jimmy Stewart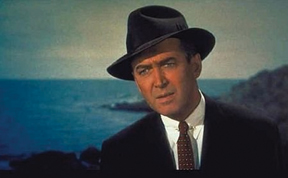 On Aug. 1, 2012, the 1958 classic Hitchcock thriller
Vertigo
was named the best movie of all-time, ending the 50 year run of Orson Welles' debut movie
Citizen Kane
.
Sight & Sound
, a magazine published by the British Film Institute, surveys top international film critics every decade. This time
Vertigo
edged out
Citizen Kane
by 34 votes out of 846 cast. Famed film critic Roger Ebert was quoted as saying that this survey is "the only one most serious movie people take seriously."
The fact that Oscar-winning actor James Stewart was the star of Vertigo has evoked a sense of pride in the stuttering community.
Jane Fraser, president of the Stuttering Foundation, said, "This is a great moment for people who stutter all over the world. That a person who stuttered was the star of what has been named the best movie of all-time is a wonderful honor for Mr. Stewart and a proud achievement for the stuttering community. Hopefully this distinction will serve to inspire young people who stutter. Unfortunately, I am not surprised that the media has not mentioned Stewart's stuttering in the frenzy of news reports over Vertigo. After all, for many decades James Stewart was the most well-known person who stuttered in the U.S."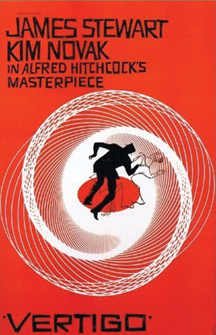 In a brilliant career in Hollywood, Stewart was nominated for an Academy Award five times, winning the Oscar for Best Actor in 1940 for
The Philadelphia Story
in addition to being awarded an honorary Oscar for Lifetime Achievement in 1985. His stuttering was one of his most well-known attributes. In a 2011 opinion piece on
The King's Speech
, actor Michael Palin wrote of Stewart, "Jimmy Stewart dealt with his stutter openly and elegantly – it became a charming part of his persona."
Adam Ward, a person who stutters, said, "There are generations of people who stutter who were told of Jimmy Stewart and recommended to emulate him. Now, so many years later, I hope he is an even bigger inspiration and role model to kids in light of the news about Vertigo."
James Stewart is among the most notable names on The Stuttering Foundation's list of
Famous People Who Stutter
[1]
, which also includes people like James Earl Jones, Emily Blunt, Marilyn Monroe, Bruce Willis and Dominick Dunne. The purpose of this extensive list is to convey to all people who stutter that there are many famous people who did not let their stuttering hold them back.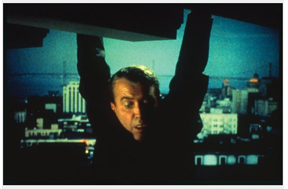 From the Fall 2012 Newsletter