Shelby Railroad Remains Reliable Friend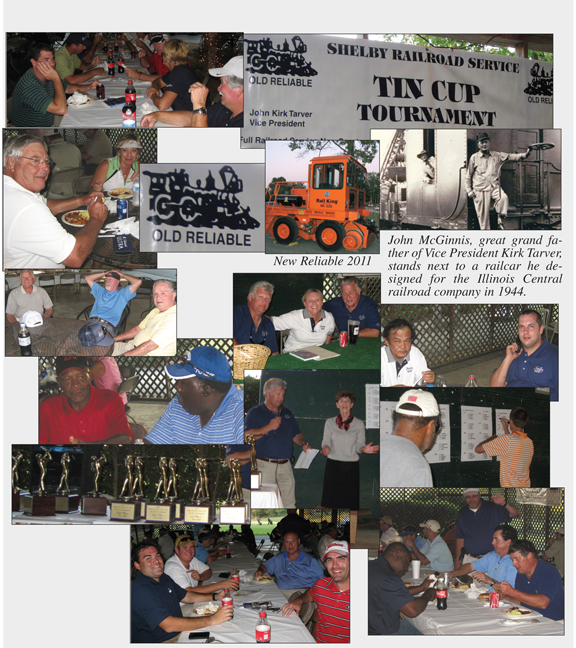 Kirk and John Tarver and their Memphis-based Shelby Railroad Service Inc. raised a record $7,800 to help those who stutter at their Annual Tin Cup Tournament and Bar-B-Que held October 6 at the Wedgewood Golf Club in Olive Branch, Miss.
Jane Fraser and Lisa Hinton represented the Stuttering Foundation to receive this outstanding gift at the end of the busy day. The Tarvers have used this event, held in appreciation of their clients and employees, to honor the late Ruth McGuiness Tarver, mother of company president and founder, John Tarver, with a gift to the Stuttering Foundation.
"My grandmother stuttered all of her life," recalled Kirk Tarver, vice president of Shelby Railroad. "Back in the '30s, there was no help for people who stuttered, but today we have resources and avenues of help, like the non-profit Stuttering Foundation. She would have loved it – especially that we are both Memphis-based!"
"We are so grateful for the dedicated friendship and support the Tarvers and Shelby Railroad have shown us. We know Ruth, a great lady, would be proud!" said Fraser during the event.
-From the Winter 2012 Newsletter