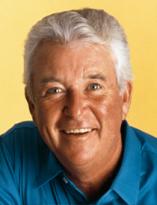 As much of the nation watches the U.S. Open Golf Championship, it is impossible not to think about our late friend Ken Venturi. Ken overcame many challenges to win the Open at Congressional in 1964 and go on to become the voice of golf for more than three decades.
However, Ken faced no bigger obstacle than stuttering. Ken Venturi was a champion to those who stutter, going out of his way to share his personal experience when consulted by a colleague, friend, or child who stutters.
Ken was the first national spokesman for the Stuttering Foundation nearly three decades ago. As was his way, he offered to fill that role for us because his concern for those who stutter was unparalleled.