'GO AHEAD, I'M LISTENING'
NEW GOOGLE VOICE TECHNOLOGY LEARNS TO RECOGNIZE ALTERNATE SPEECH PATTERNS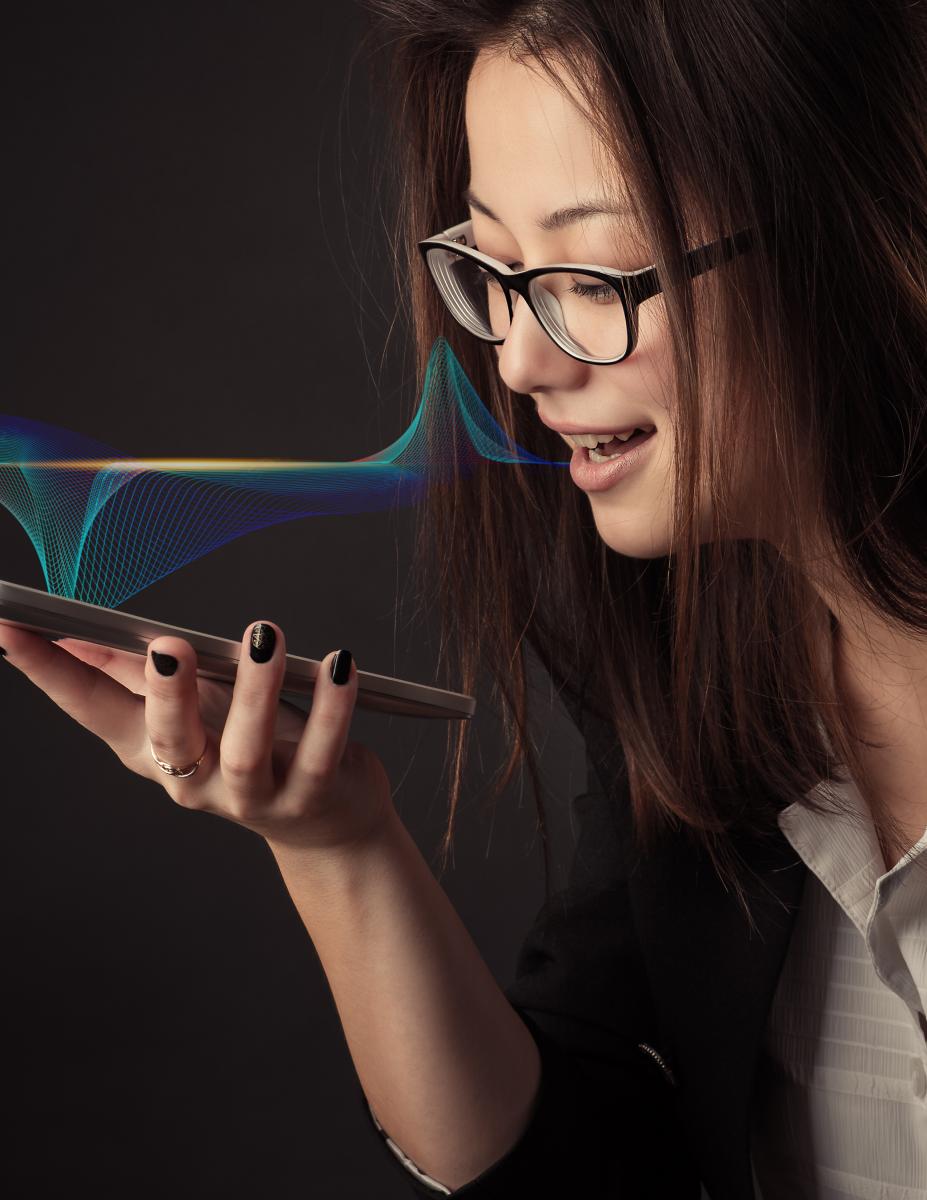 For people who stutter, using a digital voice assistant on your smart phone or smart speaker can be a trying experience. The same is true for using automated voice prompts on customer support hotlines. But recent developments in the tech community, led by Google, are evolving rapidly to meet the differing voice pattern needs of users across the world.
According to Bob MacDonald, Technical Program Manager at Google, significant progress is being made that can make it much easier for people with atypical speech patterns to be heard and understood by the artificial intelligence programs being integrated into more of the devices we use every day.
"Our goal is to help devices understand people who stutter as well as their own family members do," said MacDonald. "It all started with Project Euphonia."
PROJECT EUPHONIA
Project Euphonia is a Google Research initiative focused on helping people with atypical speech be better understood. The approach is centered on analyzing speech recordings to better train speech recognition models.
For millions of people around the world whose speech is difficult for others to understand, face-to-face communication can be very challenging. Using voice-activated technologies can be frustrating, too. While tools like Google Home or the Google Assistant can help people call someone, adjust lighting, or play a favorite song, they may not work as well for those with impaired speech.
According to MacDonald, Project Euphonia was originally started to help identify the progress of amyotrophic lateral sclerosis (ALS), commonly known as Lou Gehrig's disease, but research at Google has continued to broaden as efforts are showing great progress for recognizing commands from people with atypical speech patterns resulting from stroke, traumatic brain injury, deafness, Down syndrome, deafness, cerebral palsy, multiple sclerosis and stuttering.
YOUR HELP IS NEEDED
Google research continues to need voice samples to expand its tasking efficacy for all types of speech patterns. According to MacDonald, the more patterns we can record from people who stutter, the better Google's overall model can become at understanding differences in speech patterns and successfully understanding verbal commands from different users.
Though speech recognition algorithms have heard millions of examples of words and phrases from people whose voices sound "typical," the algorithms have not heard nearly as many examples from people with atypical speech.
Stuttering speech patterns currently make up just 5% of total voice recordings, and Google researchers would welcome the opportunity to add more stuttering speech patterns to its model.
If you're 18-years-of-age or older and have a voice that may be considered difficult to understand (but not because of an accent), you can assist Google in its research by recording a set of phrases. Visit https://sites.research.google/euphonia/about/ [1] and click the blue 'RECORD PHRASES' button in the upper right corner of the landing page to fill out an interest form.
According to MacDonald, "Each user's voice we gather into the Cloud makes the entire model better for all users."

PROJECT RELATE
In addition to Project Euphonia, Google is also beta testing a free, new app for Android phone users called Project Relate.
Project Relate is a continuation of years of research from both Google's Speech and Research teams, made possible by over a million speech samples recorded by participants of its research effort. They are now looking for English-speaking testers in Australia, Canada, New Zealand and the United States to try out the app and provide feedback to help improve it.
As an early tester, you will be asked to record a set of phrases. The app will use these phrases to automatically learn how to better understand your unique speech patterns, and give you access to the app's three main features: Listen, Repeat and Assistant.
Listen: Through the Listen feature, the Relate app transcribes your speech to text in real time, so you can copy-paste text into other apps, or let people read what you want to tell them.
Repeat: You can use the Repeat feature to restate what you've said using a clear, synthesized voice. We hope this can be especially helpful in face-to-face conversation or even when you want to speak a command to your home assistant device.
Assistant: Speak directly to your Google Assistant from within the Relate app, so you can take care of different tasks, such as turning on the lights or playing a song, with ease.
Editor's Note: Special thanks to our good friend, Andy Fitzenrider, who is a person who stutters, for reaching out to the Stuttering Foundation to connect us with Bob MacDonald and his colleagues at Google to make this interview possible.

From the Spring 2022 Magazine