Silent Starlet of the Silver Screen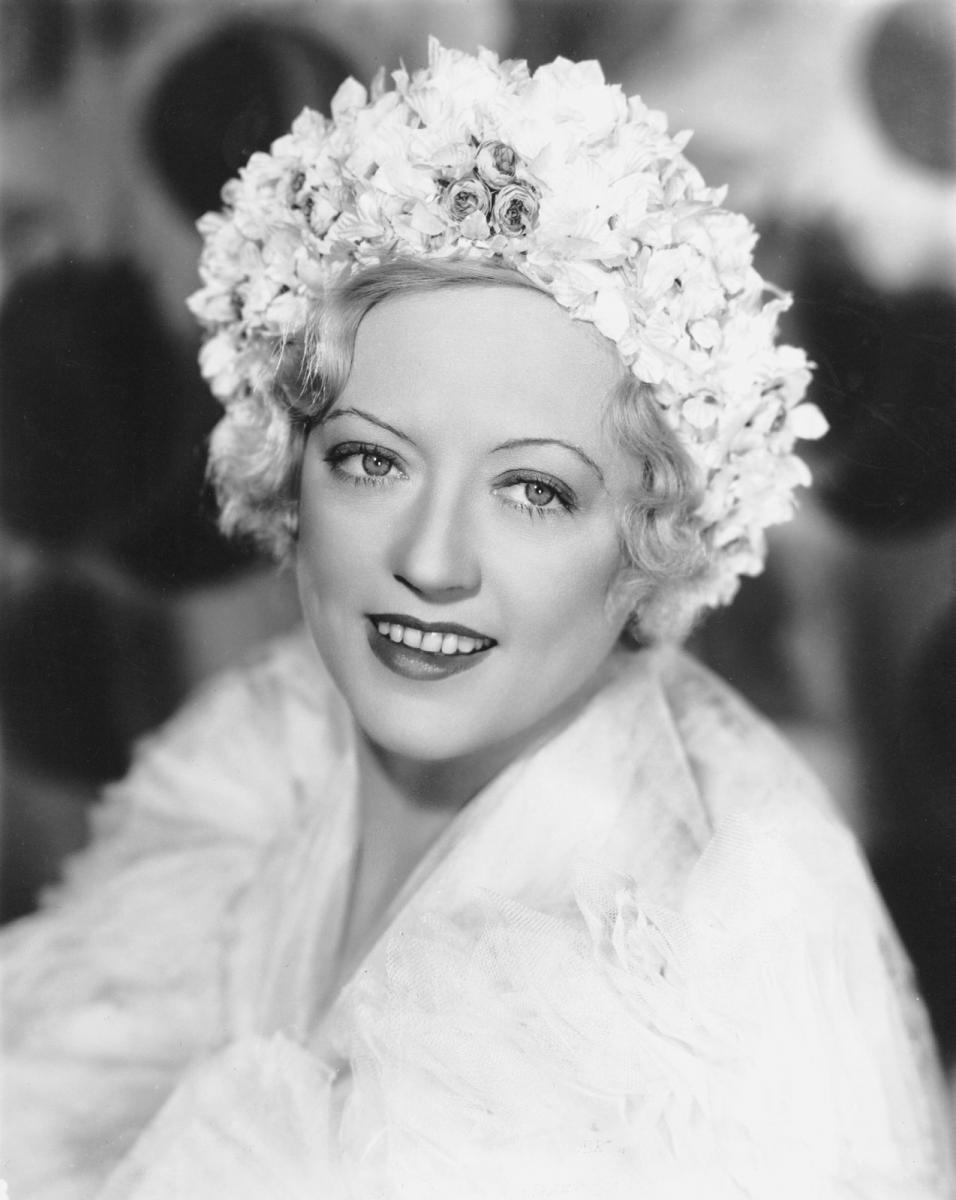 Marion Davies was an American actor who was more renowned for her 34-year relationship with publishing giant William Randolph Hearst than for her noteworthy performance career. Nonetheless, she was a popular movie star in the 1920s and was particularly admired for her comedic talents on stage and screen.
When the 93rd Academy Awards ceremonies took place on April 25, 2021, all eyes were on the movie Mank, which garnered an amazing ten Oscar nominations. Mank told the story of legendary Hollywood screenwriter Herman Mankiewicz, who is most famous for having written the screenplay for Orson Welles' Citizen Kane, for which Welles also received a writing credit. Amanda Seyfried played Marion Davies, the long-time actress who was the companion of publishing titan William Randolph Hearst, on whom the character of Charles Foster Kane in Citizen Kane was based. As a starlet of the silent screen, Davies' story is inspiring in that she was able to make the transition to talking pictures despite her stuttering.
Born in 1897, Davies was performing as a member of the Ziegfeld Follies by her late teens. While performing for the Follies at the age of 19, she met publishing magnate William Randolph Hearst (age 53) and became his mistress and steadfast companion until his death in 1951. Hearst took over management of Davies' career and successfully promoted her to the extent that she was the #1 female box office star in Hollywood, largely due to her starring roles in the blockbuster films When Knighthood Was in Flower and Little Old New York.
As is well known, the character of Susan Alexander Kane in Citizen Kane (the wife of Charles Foster Kane) was dangerously associated with Davies, much to the detriment of her career. Biographers and critics alike cited that Davie's reputation was destroyed by Citizen Kane as film audiences believed Susan Alexander Kane to be based on the real life of Marion Davies. Subsequently, myths and urban legends developed that Davies was not a great actress in the first place and that her films were undistinguished and unpopular. The public association with the character of Susan Foster Kane led to a revisionist belief that Davies was a "talentless opportunist."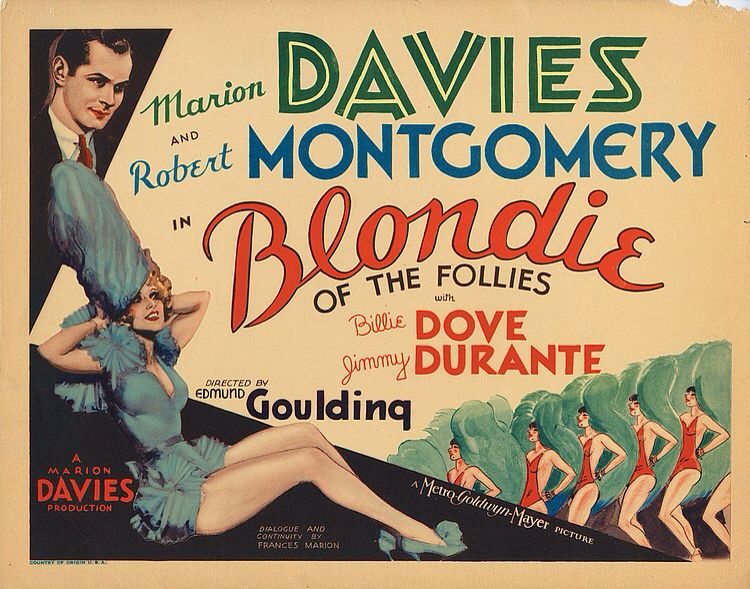 Feeling responsible for the unfair treatment of Davies, Orson Welles' made many public attempts to correct the recklessly widespread misconceptions that his famous movie, Citizen Kane, was created about the actress. In fact, Welles wrote the foreword to Davies' memoir and vehemently stated that the fictional character of Susan Alexander Kane bore no resemblance to the talented Marion Davies.
Davies was very candid about her stuttering in her memoir The Times We Had: My Life with William Randolph Hearst. In discussing her childhood, she wrote, "When I got a bit older, my mother decided that I was kind of a problem. Because I stuttered, no school wanted me. When I'd get up to recite, all the kids would laugh at me."
When having to audition for the Ziegfeld Follies, she told her mother, "I don't think I can say that line because I st-st-stutter." Her mother responded, "You stammer,"causing the young Davies to retort, "What difference does it make? Stutter, stammer, it's the same thing."
In the memoir she talks about other people in the entertainment industry she met who also stuttered, such as entertainment mogul Howard Strickling. She approached a fellow performer named Joe Frisco in the Ziegfeld Follies who was about to go on stage, not aware that he too stuttered. Upon hearing her stuttering, he said, "Jeez, get away from me. I won't be able to speak a word." Frisco had speaking difficulties on stage that night. Davies wrote, "Stuttering is contagious from one stutterer to another stutterer."  (Ed. note: We know this to be a myth.)
Davies wrote about discussing stuttering with fellow person who stuttered, Vincent X. Flaherty, the legendary Los Angeles sportswriter and screenwriter. In addition, she described an encounter with W. Somerset Maugham in which Davies had trouble speaking, causing Maugham to think she was mocking him and to angrily storm away.
The 1972 biography Marion Davies by Fred Lawrence Guiles cites how stuttering was a factor in the actress' life and career. "Whether or not she initially derived the habit from listening to her late brother Charles, she still stammered badly. This impediment, which everyone was to find so disarming when she became a showgirl, was never to leave her."
"Her stammer would plague her in school. Her quick mind and ability to assimilate movie production management and even publishing skills in later years suggest that, like so many children with speech problems, she was handled badly by her teachers. Speech therapy classes were relatively unknown in public schools at the time. As compensation perhaps, she excelled in athletics and basketball."
"Marion's teachers at Empire School were patient with her and often permitted to do her recitations after class. Along with her teacher, her stammer would leave her, as it would in another decade when she made her first sound film and Hearst and her director arranged to have visitors barred until she felt at ease in the new medium."
Guiles also wrote, "Still apprehensive about her speech problem, Marion spoke of retirement but Hearst said that he would find a voice coach. And she was not alone in her anxiety. Silent actors frantically sought to rid themselves of Bronx, Brooklyn, and European accents, and to lower and/or strengthen voices that sounded effeminate or weak. Marion's voice, despite her impediment, was of excellent timbre for talking pictures. Hearst and her friends convinced her that it was an asset rather than a liability."
With the release of Mank and increased interest, there have appeared articles about Marion Davies and her truthful legacy in major newspapers and magazines. Many of these articles mentioned her stuttering. The December 3, 2020 article, "Marion Davies was as Big as Valentino" in the Irish Times cited, "She successfully transitioned to the sound era despite having a stutter; she even worked that speech impediment into her 1933 performance as a poor Irish lass who stands to inherit a fortune in Peg O' My Heart."
The movie Mank has done a great service to the legacy of Marion Davies by both helping to dispel the myths about her life and career and to bring her great talents to the forefront. Since her death in 1961 at the age of 64 in Hollywood, her legacy had been discussed in many books and articles. An overlooked aspect of her legacy is how she made the transition from silent movies to talking pictures; how she persevered when her speech was a factor in that transition. Marion Davies struggled throughout her entire life with stuttering yet had a successful career as an actress. Davies' acknowledgment of her speech problem put her among the very first famous people who stutter to publicly address it. Marion Davies was an acclaimed actress of her time and remains a role model for people who stutter in the spotlight all over the world.
From the Fall 2021 Magazine