Remembering Jonathan Miller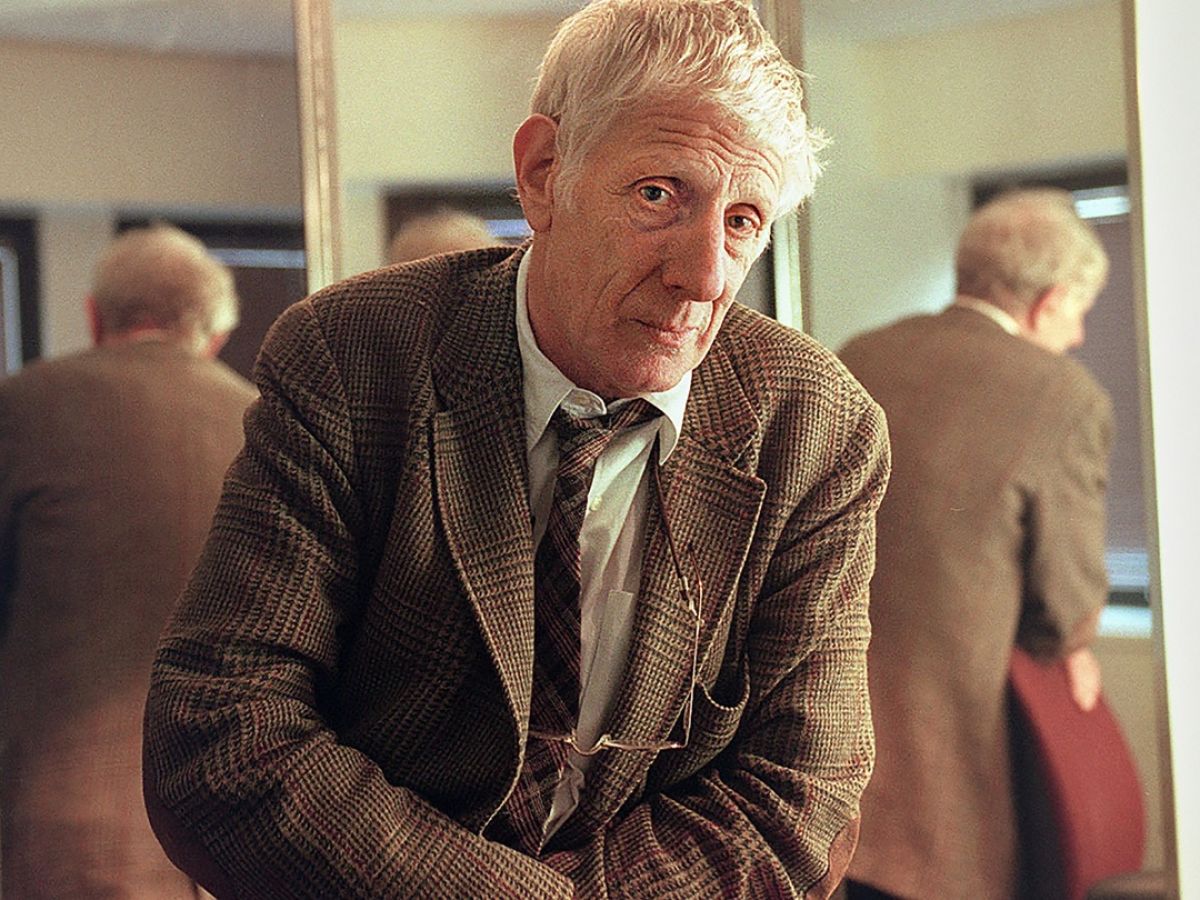 The obituary article of Jonathan Miller published in The New York Times on November 27, 2019, "Jonathan Miller, Bold Director of Theater and Opera, Is Dead at 85," mentioned the many roles he played in his life – medical doctor, theatre and opera director, author, actor and television presenter. However, the article made no mention that Miller was a person who stuttered.
Miller, who died after a struggle with Alzheimer's disease, was born into a prominent Jewish family in London. His father, Emanuel Miller, was a military psychiatrist and then became a pediatric psychiatrist at major hospitals during his career. His mother, the novelist and biographer Betty Miller, was a native of County Cork, Ireland, and was a daughter in the Spiro family, the most prominent Jewish family in Cork City who were also strong supporters of Irish independence.
Miller studied medicine and natural sciences at St. John's College, Cambridge, and later trained at University College Hospital in London. He qualified as a medical doctor in 1959 and worked at a hospital for a few years. However, his medical career would see many interruptions and take a back seat to his work as an actor, director, writer and television presenter. He would, however, go back to the medical field a few select times, such as holding a research fellowship in the history of medicine at University College London from 1970-1973, as well as studying neuropsychology with Dr. Sandra Whitelson at McMaster University in Canada in 1984 and becoming a research fellow in neuropsychology the next year at the University of Sussex.
Jonathan Miller's astounding career on stage and on television cannot be adequately summarized in one article. His theatrical career began at Cambridge when he joined the Footlights, a theatrical club that included David Frost, Eric Idol and John Cleese. After winning praise in two Footlight revues in London, he joined the cast of "Beyond the Fringe" with Dudley Moore, Peter Cook and Alan Bennett. "Beyond the Fringe" spent two years in the West End, and then moved to Broadway in 1962.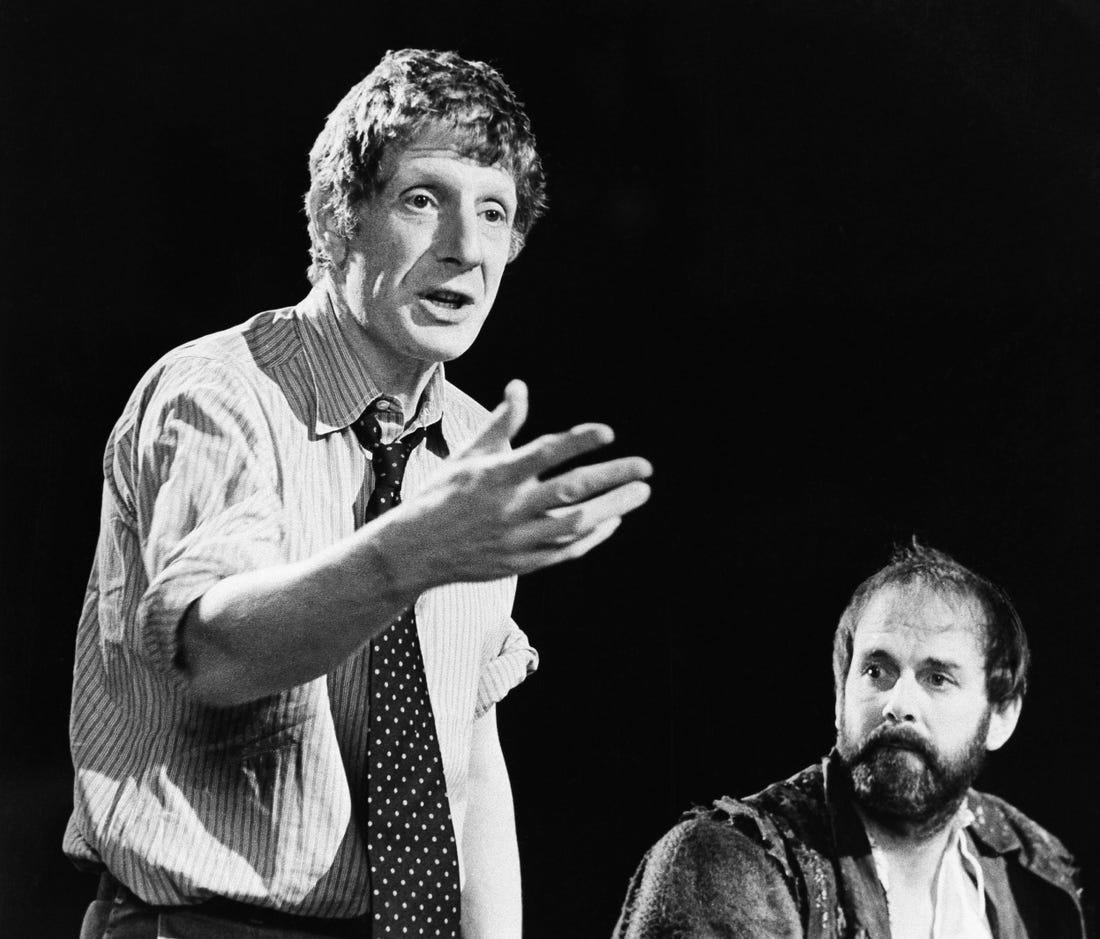 He went on to work for the BBC, editing and presenting arts show Monitor, as well as directing and producing The Body in Question and six of the BBC's Television Shakespeare Collection. This included the 1980 adaptation of The Taming of the Shrew, starring John Cleese as Petruchio, and the 1981 version of Othello, featuring Anthony Hopkins.
Knighted for his contribution to the arts by the Queen in 2002, Miller also directed operas, served as the artistic director of London's Old Vic and worked as a director at the National Theatre, where he became an associate director under Laurence Olivier.
In her 2013 biography In Two Minds: A Biography of Jonathan Miller, Kate Bassett wrote, "One pre-school friend, Elishiva Landman, affectionately remembers him, at playgroup, as all red hair and freckles with a loud voice. Plainly, he wanted to make himself heard in spite of his impediment, unless he was having to up the volume just to articulate. Landman believes he stutters because he thought faster than he could talk, although Miller himself remarks that speaking rapidly helps his woosh through or ski-jump over obstructions."
Miller's own words on his struggles with stammering are most compelling. In a 1977 interview on the BBC, he said, "It always got troublesome when I was on trains or buses, having to ask for my fare; and then there were all those circumlocutions that I had to go through. The awful thing about stammering is that you never know which consonants are going to be fatal ones. You think that you've got it all taped – avoid 'T's and 'D's today and it'll be alright. Then, suddenly, you find that you'd be tripping up over an N."
Three years later in the U.S., Miller appeared on "The Dick Cavett Show" and addressed the subject of stuttering not only in a manner one would expect from a doctor, but also in a colorful way. He spoke about his youth when his parents had to give him extra money for train fare home from school because sometimes he could not pronounce his destination and had to go further down the line and work his way back home using stops he could pronounce. Cavett asked Miller many questions pertaining to stuttering. Miller addressed the difficulty that stuttering can present in a life by saying, "There are people whose lives are really distorted and paralyzed by it and I've been very lucky in that I've been able to get around it."
The long conversation on the show, which is available on YouTube, saw Miller give much insight into both stuttering and how a person who stutters can work around it. He made the interesting statement, "The one thing which I have never actually bothered to read up in great detail is the neurology or neuropsychology of stammering. It may be that I am too frightened to think about it in too much detail…or that I am so bored by the business of stammering that I actually can't be bothered to read up about it."
Jonathan Miller distinguished himself both as a medical doctor and an actor. The stuttering community is fortunate that over his career he lent himself to talk about stammering, putting a human face on the speech problem in an era when few famous people spoke openly about their stuttering.
From the Fall 2020 Magazine