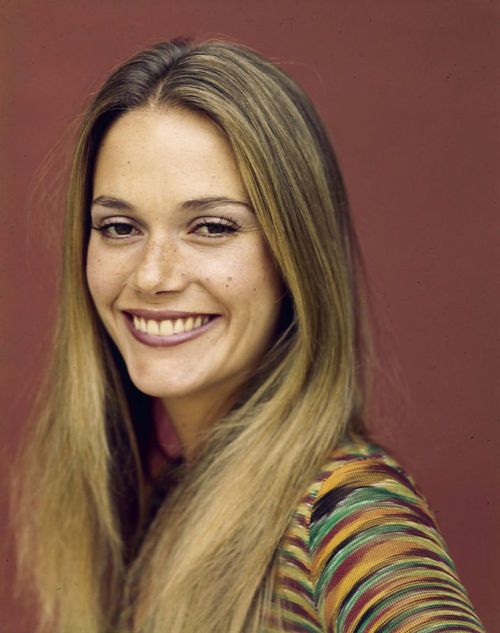 Margaret Ann ("Peggy") Lipton is an American actress and former model. During the span of her 50-year career, Lipton has tackled television, film and theater. She is best known for her role as Julie Barnes on the hit television series The Mod Squad. Her iconic role as the ultimate flower-child won her the Golden Globe Award for Best Actress in a television series drama in 1971.
When the show ended in 1973, Lipton took time off from her acting career to raise her two daughters, Rashida and Kidada Jones, who later became actresses. The Mod Squad had plunged Lipton into the limelight as the symbol for American counterculture, and she was "exhausted and burned out." Lipton was shy and uncomfortable with her sudden fame. "I was very guarded," says Lipton. "I had a wall around me and a lot of fantasy locked inside."
As a child, Lipton's introversion was only worsened by her severe stutter. The actress notes she often had trouble saying her own name. It wasn't until she embarked on her acting career that she was able to find a safe haven from her speech impediment. After signing with Ford Model Agency in 1962, she began taking acting classes.  "I didn't stutter when I was reading lines in a script," she says. "When I got away from myself, I didn't have that problem."
After her 15-year acting hiatus, Lipton returned to the screen and went on to play Norma Jennings in the surreal mystery drama Twin Peaks.Upon her return, she noticed a substantial improvement in her confidence. "In acting class I used to hide in the corner and pray the teacher wouldn't call on me. Now I beg to be picked," she states.  "I used to worry I'd make a fool of myself, but I don't care what anyone thinks of me anymore. Really, I just can't wait to get out there."
While Lipton still has traces of her stammer, she continues to "get out there" and inspire the stuttering community.
Posted Sept. 19, 2017