Wylesia's Writing About Stuttering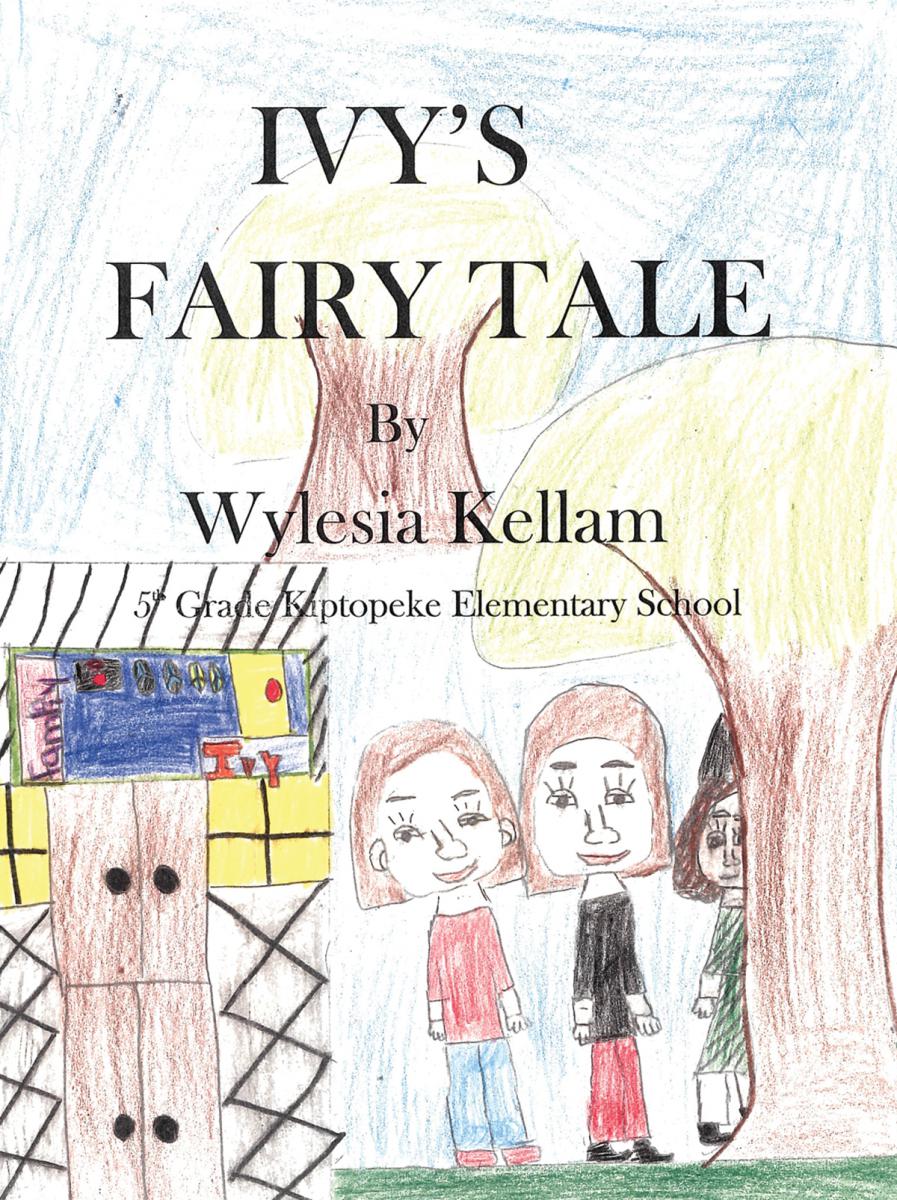 Catching up with student Wylesia in Cheriton, Virginia, is easy – she is making her voice heard – but you have to be quick because she moves fast!
We first met then 10-year-old Wylesia in 2015 when she sent her story, Writing Helps, and an illustration to the Stuttering Foundation's Fall 2015 Newsletter. While Wylesia didn't know anyone else who stuttered, she was inspired by reading about girls her age because "they sound just like me." She hoped her own story would help others like her.
Wylesia's letter and drawing made a big splash at her school, Kiptopeke Elementary in Cape Charles. She made a presentation to the PTA and the School Board, and was honored by the school's principal, teachers, and classmates, her Speech-Language Pathologist, Ms. Cade, reported.
But, as Wylesia says, "I have a lot of dreams for myself." She sets goals and knocks them down like bowling pins! She has moved on to 6th grade, and she is already thinking about college, her degree, and creating her own business. And, she continues to write and illustrate creative stories.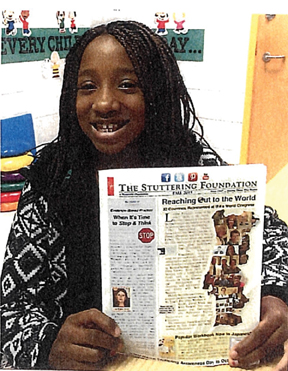 Last spring Wylesia's story, Ivy's Fairy Tale, won First Place in Norfolk, Virginia's WHRO's PBS Kids Writers Contest and she was honored during an awards ceremony on May 6th. She was interviewed about her story, and the program can be viewed at http://tinyurl.com/hv8esd4 [1].
Ms. Cade tells us, "It really was such a touching story that everyone in the audience was in tears."
Wylesia, now 12, is active proof that stuttering is only a part of a person's overall story. Her dreams and goals are realized by desire and plans and an attitude to succeed, not by speech interruptions. We are happy to share Wylesia's continuing celebrations and successes. We can already say, "We knew her when…!"
From the Fall 2016 Newsletter
Save
Save
Save