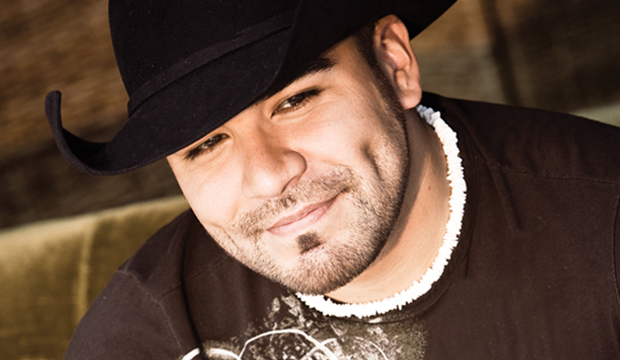 Canadian Country music star Shane Yellowbird has topped the Canadian charts, with hits including "Bare Feet on the Blacktop" and "Pickup Truck." Born and raised in Alberta, Canada, Yellowbird was set to follow in his parents footsteps and become a rodeo cowboy until his stuttering changed everything.
According to a profile in First Nations Drum [1], Yellowbird was born with "a severe stuttering problem." According to the article, it was at the coaching of a speech therapist that he first tried the method of singing his words "to help him speak clearly." Not only did the technique help Yellowbird with his speech, but it also inspired his love of music.  
Eventually, Yellowbird was discovered and signed by O'Reilly International Entertainment Management. Louis O'Reilly, the president of the company, told First Nations Drum that Yellowbird's stuttering actually played a role in their decision: "We knew Shane could sing and song-write. But when we talked to him about his speech impediment and realized what he had overcome to get this far, we knew he had the drive and determination you need in this industry."
In the same interview, Yellowbird explained how he drew inspiration from fellow stutter Mel Tillis.  "(Tillis's stutter) was part of who he was," says Yellowbird. "And people liked that about him. It made him unique and didn't stop him from having a successful music career."
With Tillis as a role model, Yellowbird continues to follow his dreams of making and performing music. "When I think about what I've overcome to make it to where I am right now (referring to his speech impediment), it blows me away. I couldn't have done it without the support of the people who are there, watching me on stage every night." Going through difficult times has made Shane the positive musician he is today. We hope others in the stuttering community will be inspired by his drive and determination to succeed. 
Posted Oct. 20, 2015