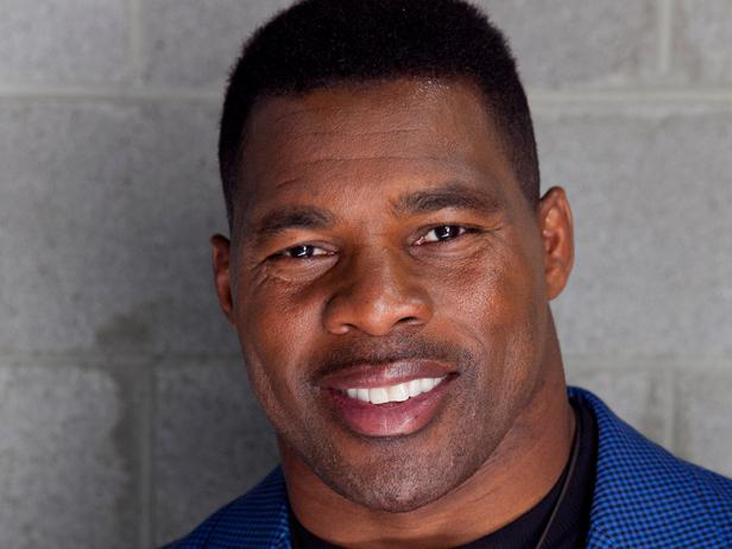 Click here for list of Famous People Who Stutter [1]
This Heisman Trophy-winning running back played for the Dallas Cowboys, the Minnesota Vikings, the Philadelphia Eagles, and the New York Giants. On the field, he was a beloved champion. Off the field, Walker had to push himself to overcome a stuttering problem and a battle with Dissociative Identity Disorder.
Walker was born in Wrightsville, Georgia in 1962. One of seven children, he wasn't initially a star athlete, and he struggled with stuttering. In an interview [2] with CBN, Walker talked about the tough time he had growing up: "I didn't love myself," Walker said. "I didn't love who I was, having a stuttering problem, kids picking on the way you spoke, picking on your weight."
In 2009, Walker published his first book, "Breaking Free: My Life with Dissociative Identity Disorder." In the book, he recalled growing up with a "severe stuttering problem" and said he was often bullied by other schoolchildren.  It wasn't until seventh grade that Walker said he realized his own attitude needed to change in order to change the way other people saw him.
Walker said he read out loud to himself every day until his speech gradually got better. In an ESPN documentary [3] on Walker's life, he shared the daily workout routine he created for himself in junior high school, training by doing 5,000 pushups and sit-ups every day after school.  Before long, his strength had surpassed everyone he knew, and things began to change. Walker began to play football and run track. He became a star running back in high school and shattered state records.  "Like my mother said, 'If you're going to do anything, do it well. "
He went on to play running back for the University of Georgia, where he was a three-time All-American (football and track) and winner of the 1982 Heisman Trophy and Maxwell Award. He is the only player in NCAA history to finish in the top three in Heisman voting in all three of his collegiate seasons, and the only NCAA player who played only three years to finish in the top ten in rushing yards. During his freshman season in 1980, Walker set the NCAA freshman rushing record and finished third in Heisman voting. Walker was the first "true freshman" to become a first-team All-American. At Georgia, Walker led the school to its only undisputed national championship.
"You create your Incredible Hulk inside you, in the sense that you create somebody that's going to take control, somebody that's never going to give up," Walker said of his success.
In the ESPN documentary [3], Walker openly discussed his struggles, his missteps, and why he wouldn't change a thing. "I wouldn't change anything about my past, because it's made me who I am today," said Walker. "You have to remember: You need to crack some eggs to make omelets. And I did crack some eggs." 
Today, Walker is sharing his story in hopes of helping others overcome their own challenges. "I'm living proof you can overcome anything," Walker said. "Hopefully, after people watch, they will look at their lives and realize they can do anything."
Posted May 29, 2015