Happy International Stuttering Awareness Day Everyone!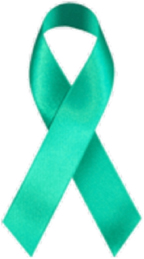 Blog by Voon Pang
October 22, 2012
One of my good SLP mates (and person who stutters) posted on his Facebook the perfect summary International Stuttering Awareness Day by saying "People who stutter have a voice, and have something to say. I like to think they were put on this earth to teach the world how to listen." Thank you Eric for reminding us the 'gift' of stuttering! I'd like to jump on the bandwagon and encourage you to do something to raise the profile of stuttering/stammering (be it via Facebook, Twitter or some other forum)
This year, my workplace decided to run an online Facebook competition to those who liked our page. One of our board members, a person who stutters, helped us out by getting his work to donate $50 gift vouchers as prizes to those who entered the draw. Last year, my colleague and I invited five children who stutter and their families to have ice cream with former international rugby player, Royce Willies, on the eve of the Rugby World Cup final (New Zealanders love their rugby!). Our story made the news in some of our local newspapers! Across the Atlantic, the British Stammering Association sell green wristbands to raise awareness.
What have you or your workplace done this year to celebrate International Stuttering Awareness Day? Share your stories by commenting below!