Ellen Kelly Joins Stuttering Foundation as VP for Professional Development
Contact: Greg Wilson
greg@curleycompany.com
[1]571-239-7474
Renowned Foundation Expands Services, Outreach in 2023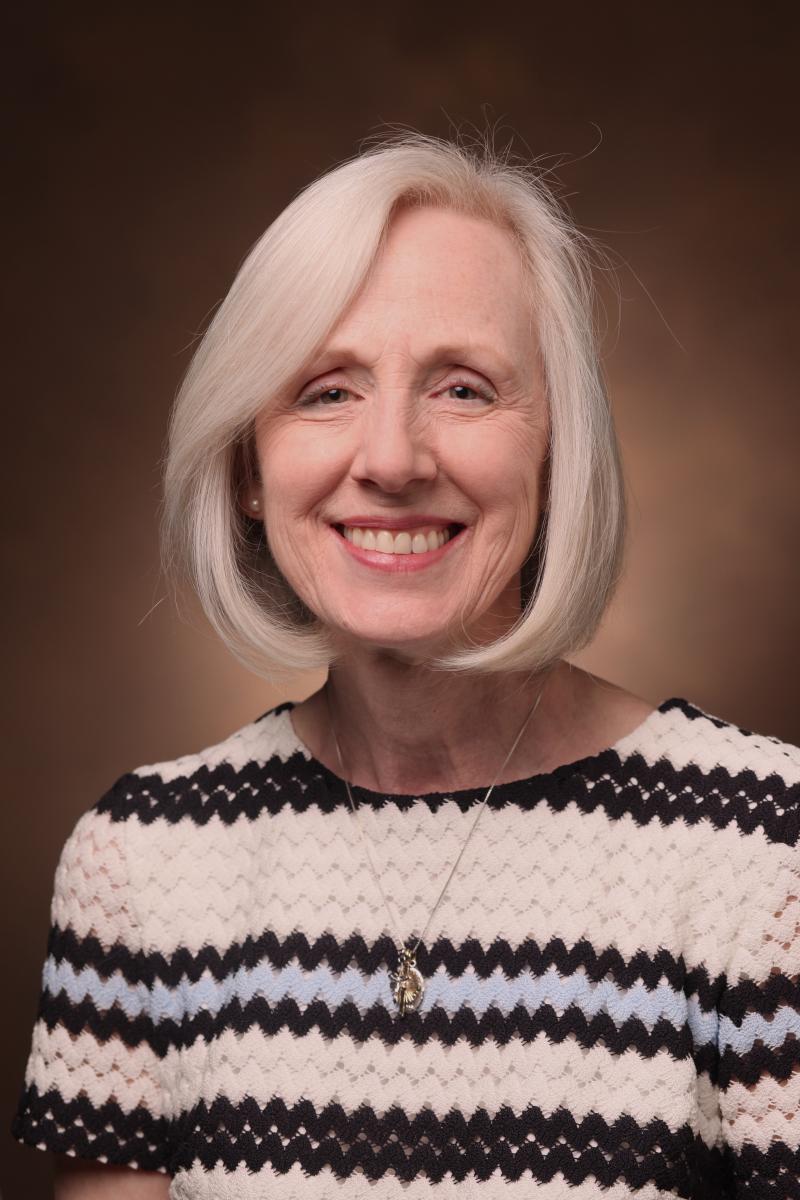 Memphis, Tenn. (February 1, 2023) — The Stuttering Foundation announced today that Ellen M. Kelly, PhD, CCC-SLP, BCS-F, will serve as Vice President for Professional Development at the Stuttering Foundation, where she will contribute to the creation and dissemination of resources and offer support to those who stutter and their families. For more than 35 years, Kelly has integrated her education in speech pathology and psychology to provide specialized clinical practice, education, and research in stuttering across university, medical center, and private practice settings.
"Ellen has been a trusted adviser to the Stuttering Foundation for many years, helping to shape our resources and respond to questions from people who stutter and families in need," said Stuttering Foundation President Jane Fraser. "Earlier this year, as part of our 75th Anniversary celebration [2], she helped launch our newest offering, Ask the Stuttering Foundation [3], which features video responses via YouTube [4] to some common and not-so-common questions among the dozens of inquiries we receive every day. We are happy to formalize our relationship with Ellen as a member of our team."
In 2023, Ask the Stuttering Foundation will expand to include recorded discussions with speech-language pathologists (SLPs), parents, persons who stutter (PWS), and others, and include short, animated responses to common questions including:
Should I ignore my child's stuttering?
Why is it easy for my client to talk in the therapy room and not outside of it?
What causes stuttering?
Can stuttering be cured?
How do I pick an SLP to work with my child who is stuttering?
"We will also use the Ask the Stuttering Foundation forum to summarize and provide key points from Stuttering Foundation materials, both for educational purposes and to provide previews of the content for downloading or purchase consideration," said Ellen. "We just posted a new animated video in response to a 911 response trainer who asked how they should respond if a PWS calls the line," she added, showcasing how the series will focus on real-world situations.
Ellen will also be doing more direct consulting with SLPs, parents, health professionals, and anyone else who contacts the Stuttering Foundation with questions or needs provided by a stuttering specialist SLP. She is also leading Stuttering Foundation efforts to shape course modules and content, including research, assessment, and treatment plans for those who teach courses on stuttering/speech fluency disorders. 
Recently, an NBC TODAY Show article titled "What parents and their children who stutter wish more people knew [5]" featured content from and links to the Stuttering Foundation, and included quotes by Ellen on counseling families with a child who stutters.
Ellen holds a doctorate in communication sciences and disorders focused on developmental stuttering, is an ASHA-certified speech-language pathologist, and is a board certified specialist in fluency/fluency disorders. She previously held positions at Purdue University, Vanderbilt University Medical Center, and University of Texas at Austin where she provided clinical services and taught graduate content in stuttering/speech fluency disorders and counseling methods for speech-language pathologists and audiologists. She founded Camp TALKS [6] (Talking And Learning with Kids who Stutter) at Vanderbilt and developed the "Vanderbilt Responses to Your Child's Speech" (VRYCS) rating scale. She has published and presented her research and clinical insights nationally and internationally.
Her most recent publications include:
Singer, CM, Kelly, EM, White, AZ, Zengin-Bolatkale, H, & Jones, RM (2022). Validation of the Vanderbilt Responses to Your Child's Speech (VRYCS) Rating Scale for Parents of Young Children Who Stutter. Journal of Speech, Language, and Hearing Research, 1-15.
Kelly, EM, Richels, CG, & Singer, CM (2022). Assessment of preschoolers who stutter. In: Zebrowski, PM, Anderson, J, Conture, E, eds. Stuttering: Characteristics, assessment, and treatment. 4th ed. NY: Thieme.
Singer, CM, & Kelly, EM (2021). Speech-Language Pathologists' practices related to evaluating persistence prognosis for children who stutter: A survey study. Perspectives of the ASHA Special Interest Groups, 6, 1493-1503.
Kelly, EM, Singer, CM, Henderson, JK, & Shaw, KO (2020).  Stuttering practice self-assessment by school speech-language practitioners. Language, Speech, and Hearing Services in Schools, 51, 1156-1171.
Onslow, M, & Kelly, EM (2020). Temperament and early stuttering intervention: Two perspectives. Journal of Fluency Disorders, 64, 105765.
About The Stuttering Foundation
Malcolm Fraser, a successful businessman who struggled with stuttering, established the nonprofit Stuttering Foundation in 1947 and endowed it throughout his lifetime. The Foundation provides free online resources at StutteringHelp.org [7] for people who stutter and their families, as well as support for research into the causes of stuttering. Visit www.StutteringHelp.org [7].