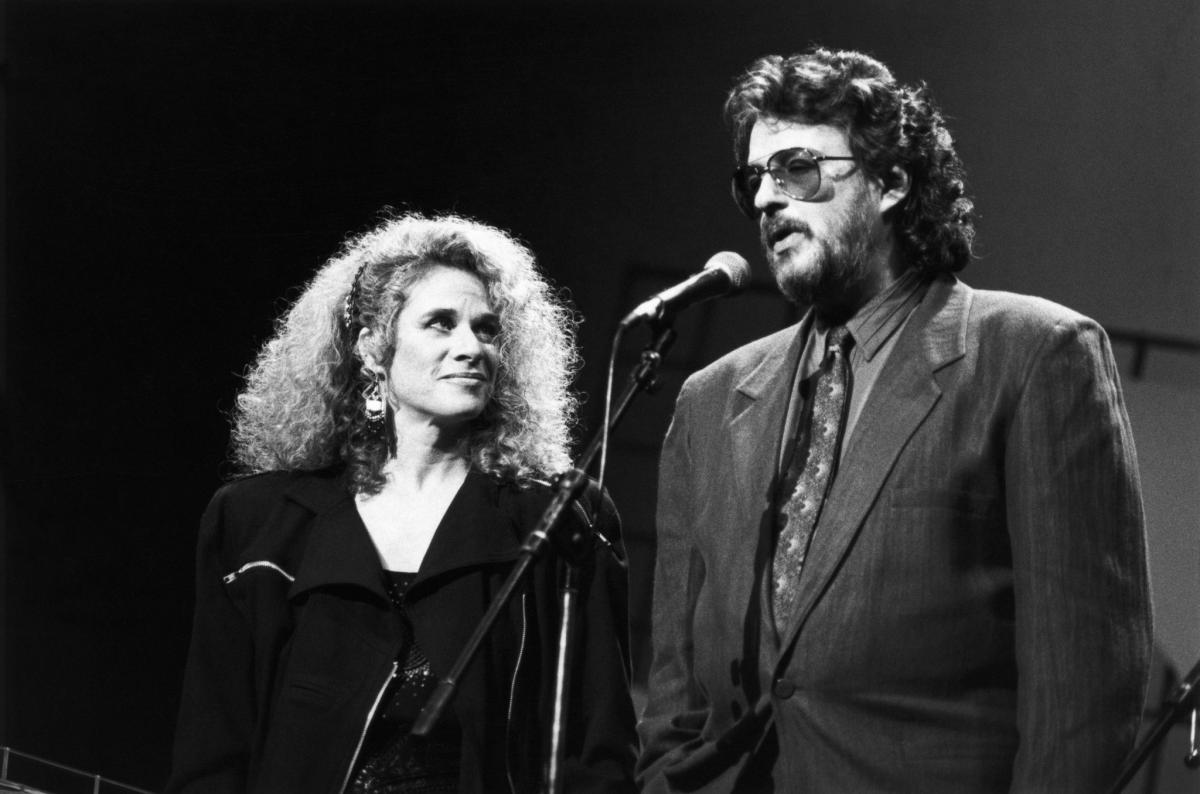 The Broadway musical Beautiful: The Carole King Story tells the story of Carole King's career and songwriting collaboration with husband and lyricist Gerry Goffin. Their story began with her first hit song, "Will You Love Me Tomorrow," written in 1959 when she was just 17, pregnant, and newly married to the 20-year-old Goffin.
In the decade that followed that first hit, Goffin and King continued to work together to create a string of chart-topping hits, including "Take Good Care of My Baby", "The Loco-Motion", "Up On The Roof," and "You Make Me Feel (Like a Natural Woman)" to name a few.
Though their collaboration ended in divorce in 1969, Goffin's career continued to flourish with other artists and producers. During his illustrious career, Goffin wrote over 114 Billboard Hot 100 hits, including eight chart-toppers, and 72 UK hits. He received an Academy Award Nomination for "Theme from Mahogany (Do You Know Where You're Going To)." Additionally, he and Carole were both inducted into the Rock and Roll Hall of Fame in 1990. 
A less documented part of Goffin's career was his lifelong struggle with stuttering. The young Goffin was described as "hot-tempered yet retiring, speaking with a slight stammer, and as tone-deaf as Howie Greenfield, the teenage Goffin never found a kindred spirit or collaborator to draw out his creativity."1
The British Telegraph obituary claimed "Goffin's marriage to Carole King eventually failed because of tensions between them, not least because (unlike her) he was neither a musician nor a singer. Matters were made worse by Goffin's stammer, his infidelities and, from the mid-1960s, his increasing drug use."
Despite this, Goffin continued to climb the charts with hit after hit, never letting his stammer hold him back. The famous music producer Don Kirshner said of Goffin, "Gerry was a bit introverted, but his lyrics did the talking for him."  Few people ever knew that Gerry was a person who stuttered; he obviously did not let stuttering hold him back in his brilliant music career.
On hearing of his death, Carole King said that Goffin was her "first love" and had a "profound impact" on her life." She went on to say, "His words expressed what so many people were feeling but didn't know how to say... Gerry was a good man and a dynamic force, whose words and creative influence will resonate for generations to come. Barry Goldberg, who wrote many later songs with Goffin, said "Gerry was one of the greatest lyricists of all time and my true soul brother."
1. Always Magic in the Air: The Bomp and Brilliance of the Brill Building Era by Ken Emerson
From the 2018 Summer Newsletter