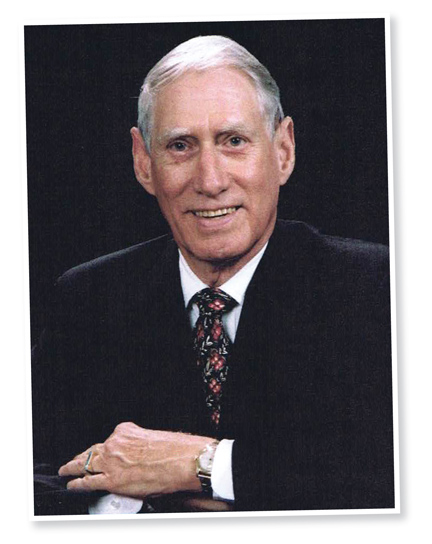 It was twelve years ago that the Stuttering Foundation Board of Directors and Bob Kurtz came together to promote the Stuttering Foundation in all its work and research around the world. As a stutterer himself, Bob realized the importance of reaching so many thousands upon thousands who shared the same problem he encountered and sought to overcome as well as understand the causes worldwide that induce a person to stutter.
Ever since Bob Kurtz was a small boy at the age of three, when his family was removed from their home via canoe, during a north-central Pennsylvania flood, Bob has stuttered. However, with much speech work, he has seldom let stuttering have a negative effect on him. Yes, he was a shy and perhaps withdrawn kid who was not very athletic, but yet took up speaking that was necessary to the hobby of being an amateur magician who enjoyed doing magic shows at schools, service clubs, children's birthdays, and holiday events. 
Bob went through much work to control his speech and eliminate some severe secondary symptoms, gradually gaining better control of his speech. He spent five wonderful summers at Shady Trails Camp then known as the National Speech Improvement Camp run by John and Grace Clancy near Northpoint, Michigan. Bob is still in touch with a camp buddy and one of the staff members, and would be interested in hearing from others who may have experienced Shady Trails. Unfortunately, the camp owned by the University of Michigan, was closed a number of years ago. The camp experience was one of the most rewarding a boy could have had at that age and Bob continues to be most grateful for those long ago summers.
More help with his stuttering came to Bob when he attended a summer clinic at Penn State with Dr. Jim Frick, later followed with additional work with a speech teacher at the University of Redlands in California from which he graduated. 
Probably most currently frustrating to Bob is to have to leave a recorded message on a telephone recorder where there is no voice to interact with. Bob's advice to anyone encountering a person who stutters is to remain relaxed, patient and do not try to help in finishing what the stutterer may be saying. 
Today, Bob is retired as head of a national printing and school supply firm where he served as President for 25 years. He also served in the armed forces.
Bob was also very active in politics in the state of Pennsylvania. His stutter never held him back from active participation!! 
He and his wife Marilyn have done much traveling combined with the publishing of several photographic books highlighting their trips.* Bob enjoys being active in community and charitable organizations where he often has an active speaking and leadership role. 
Bob wishes to encourage readers who stutter to work on their speech and to engage in a fully active life which includes doing whatever speaking may be required however difficult that may seem. 
*available at Barnes and Noble 
From the Summer 2013 Newsletter